Throughout history, many guitarists' first guitar was a Squier. The reason for this is the fact that it has the best quality-value ratio on the market. For many people, the question of where they make the Squier guitars usually does not cross their mind when they see for which price they retail their guitars. But where are Squier guitars made?
The Squier guitars were originally made in Japan, but at the moment, their manufacturing is done in China and Indonesia. While they used to be made in Japan, Korea, Mexico, India, Indonesia, China, and the United States, all of their manufacturing is done in China and Indonesia today.
Like with most things, when people hear something is made in China or another eastern country, they will give it a "stamp" as low quality. With Squier guitars, that is not the case. They have proven and kept proving that they deserve the popularity that they have now.
Squier Guitars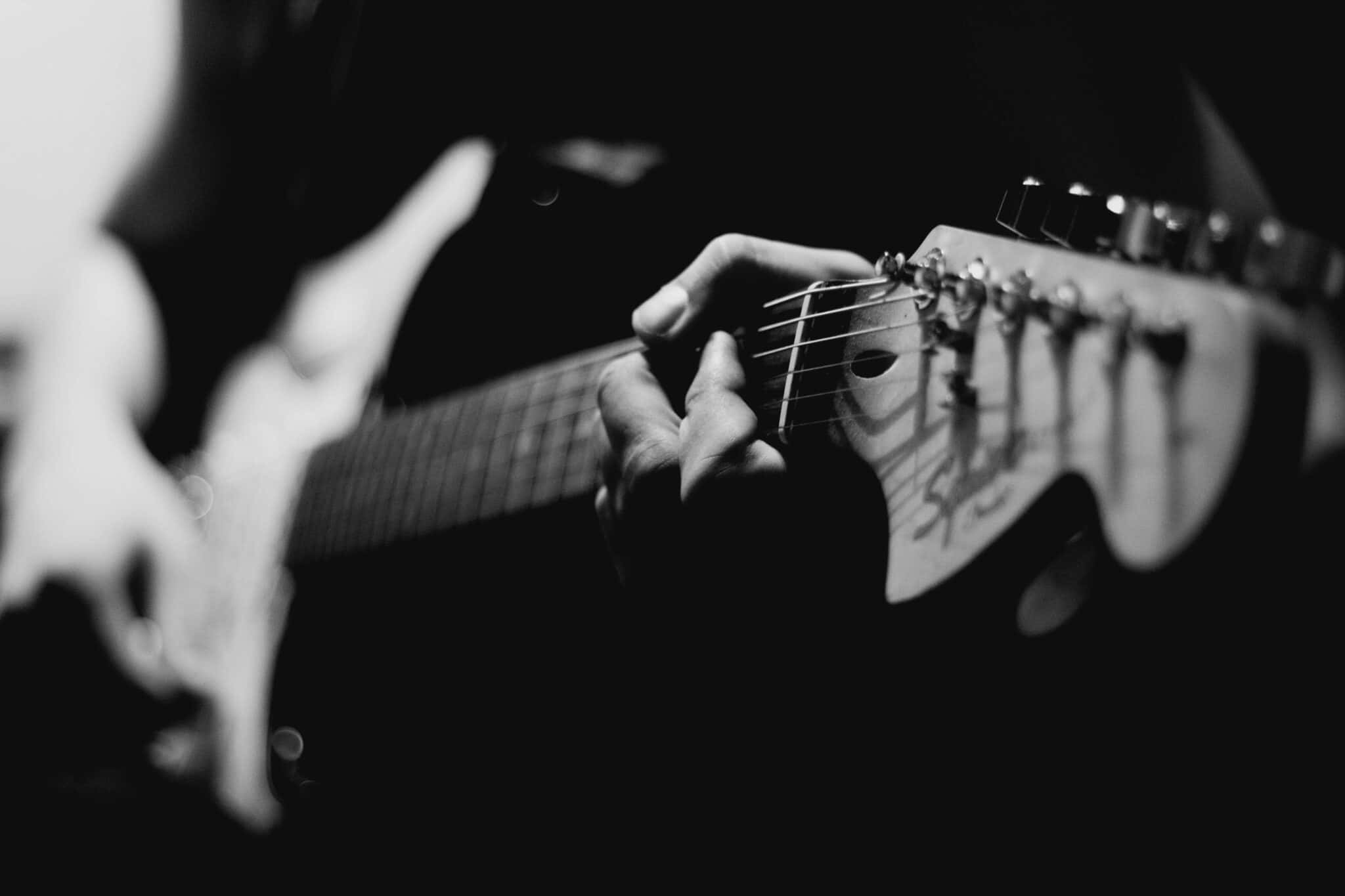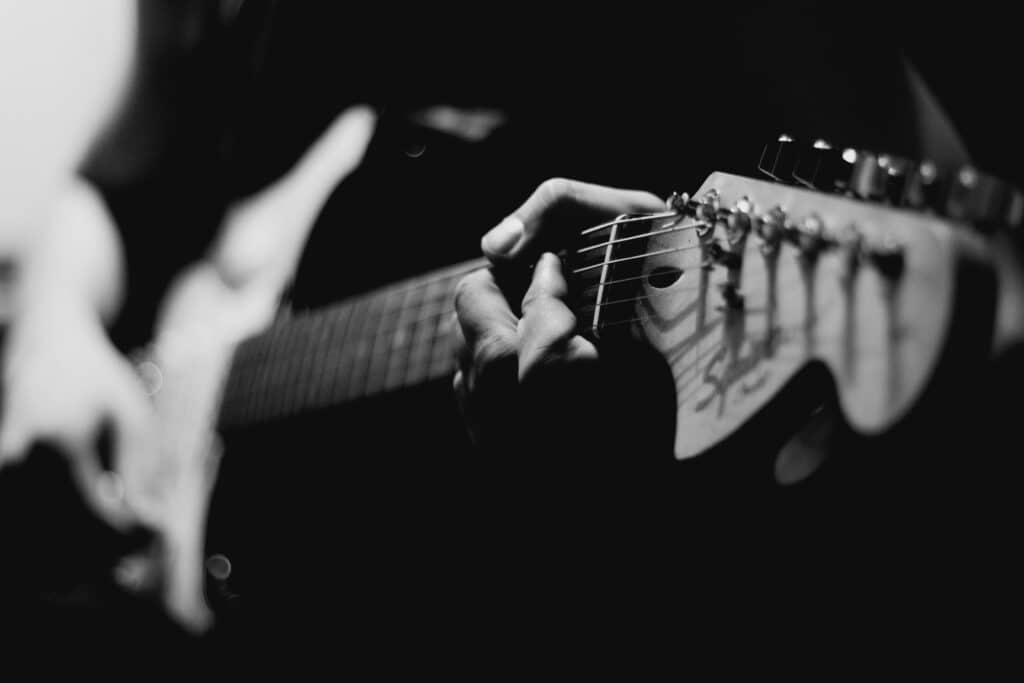 Let's start with the roots of the Squier guitars. Squier was originally established by Victor Carol Squier as "V. C. Squier Company," which was mainly focused on making strings for string instruments.
They are usually misunderstood for being a model of guitars. Still, way back, they used to produce strings for Fender until Fender reactivated it as a guitar brand whose main focus was to create budget-friendly versions of Fender guitars.
You can say that Fender was "forced" to create a brand that would produce lower-priced instruments. This was because they could not compete in sales with the Japanese copies of the guitar models. Since the labor force at the time was much cheaper in Japan, Fender moved the entire lower-price model production to Japan.
Where Are Squier Guitars Made?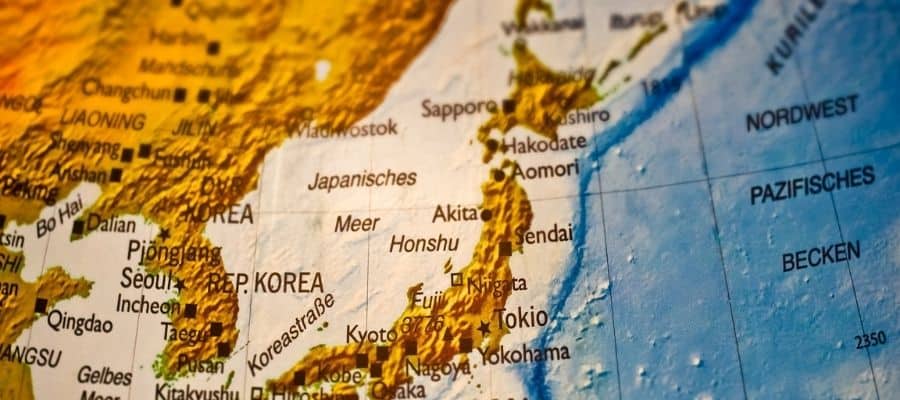 The Squier guitars are made in China and Indonesia at the moment of writing this article. Originally, they were first made in Japan. Fender chose Japan because, at the beginning stages of Squier, Fender was losing sales in the Far East and found Japan the perfect place to start.
The first Chinese factory where the Squier models were made was the Yako, located in Zhangzhou near Hong Kong. The first model was the Bullet Strat, made out of the same material as the Korean Bullet Strat models. Although this model was meant to be the cheaper version of the Fender Stratocaster, it was considered a separate model. From China, soon they expanded their manufacturing to Indonesia.
Does It Matter Where Squier Guitars Are Made?
The question of does it matter where the Squier guitars are made is irrelevant when it comes to the quality of Squier guitars. They are made in China and Indonesia, where they make cheap stuff, but cheap does not necessarily mean low quality.
On the other hand, guitars produced in Japan rather than the USA have made them super affordable and accessible for almost everyone around the entire globe. Squier models have proven to be a great choice for people who want a great instrument without breaking their budget, in this case, a low budget.
How Good Are Squier Guitars?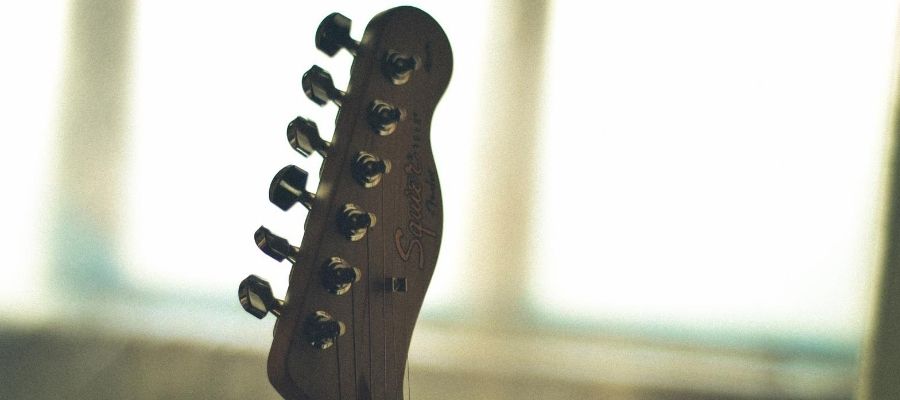 When it comes to the quality-to-price ratio, the Squier guitars stand out from the crowd. Sure, them having the Fender name on them sure tells you something, but branding is not the only reason why so many people love these models.
Today, you will not find many guitars for the price of Squier that will have a great build and sound quality. Here are the steps in the Squier. It is considered the perfect guitar for beginner guitarists and people who like to play it as a hobby. Sure, you will need to remember that these guitars are mass-produced, and you may encounter mishaps in the production of individual samples, so testing it in person is always a good idea.
Besides being a great beginner option, the Squier guitars are a great starting point for guitarists who like to upgrade guitars. Buying the Squier and replacing the magnets will give you an amazing-sounding instrument that can last a long time if properly maintained.
Although they will never sound and feel like a real Fender guitar, the Squier can still get close to it. For beginner players, they may not even notice the difference between the two models.
The Price Of Squier Guitars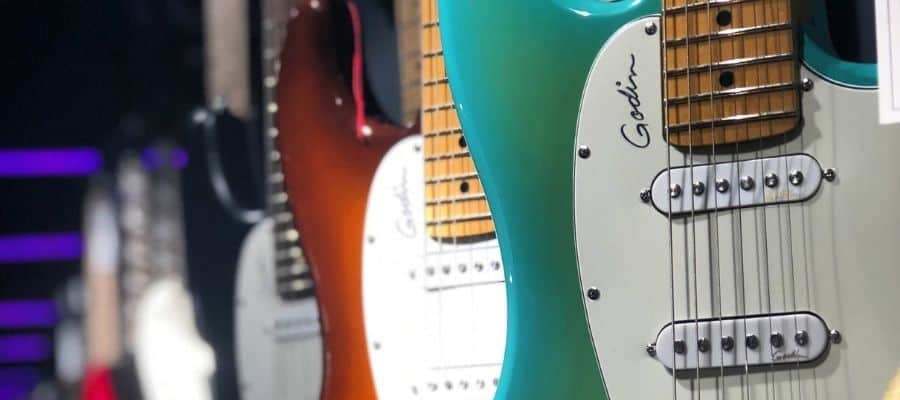 As we have already learned by now, the price of the Squier is really low. Today, you can get a Squier guitar for anywhere between $180 and $500. With the price going up, the quality of the instrument increases proportionally.
The price of the Squier guitars also highly depends on the model within the series. The model that costs the least is the Fender Squier Bullet Strat which you can buy for around $180, and the most expensive Squier model is the Fender Squier Classic Vibe which sells for the price between $430 and $500.
As with many low-budget guitars, their selling point is the low price. You would not necessarily put the Squier in the same category. Apart from it being low priced, the Squier guitars look, feel, and sound great.
Who Makes Squier Guitars?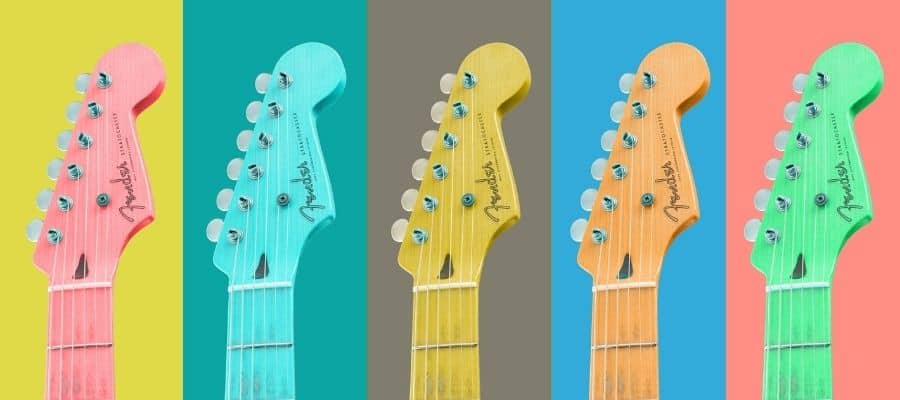 The Fender guitars were and still are the gold standard for most guitarists. They were always beloved by them, and you would have a difficult time finding a guitarist who has not played a Fender guitar.
The Fender was, for a long time, primarily focused on manufacturing high-end professional guitars for professional guitarists. Still, when the Far East companies started selling more guitars than them, they had to make their guitars accessible to the general public.
This was when Squier guitars were introduced by Fender as a more affordable option that is accessible to everyone. So the answer to the question of who makes the Squier guitars is simple. Squier guitars are made by Fender.
What Is The Difference Between Fender And Squier?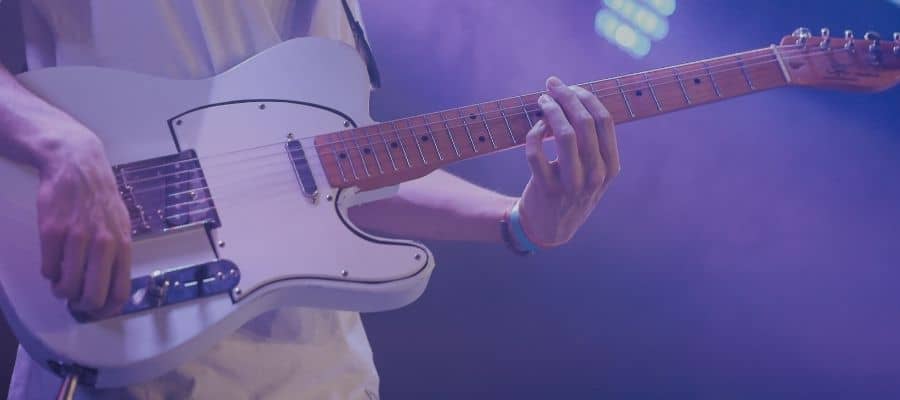 For the inexperienced eyes, looking at Fender and Squier guitar models will be like looking at the same guitar, but there are significant differences between the guitar models.
The first one everyone will notice the price. You can get a Squier for more than half of the price of the Fender guitar. Of course, the quality aspect will suffer, but you will be surprised at what Squier can achieve.
Aside from the price difference, the material these two brands use is significantly different. Fender will have much higher quality wood and pickups. Although there may not be too much of a difference between the wood types, there is quite a difference in the pickups.
Squier pickups, most of the time, lack the clarity and punch the Fender pickups have. This will lead to guitarists buying Squiers and replacing the pickups with better-quality ones. The result is a great guitar that can compete with the $1000+ ones.
The Fender guitars are one of the most popular guitars in the world, and this is for a reason. They are incredible instruments, especially the American models. Since Fender is used to making great instruments, you can say that they kept that habit with the production of Squier models.
Squier Made In USA VS Made In China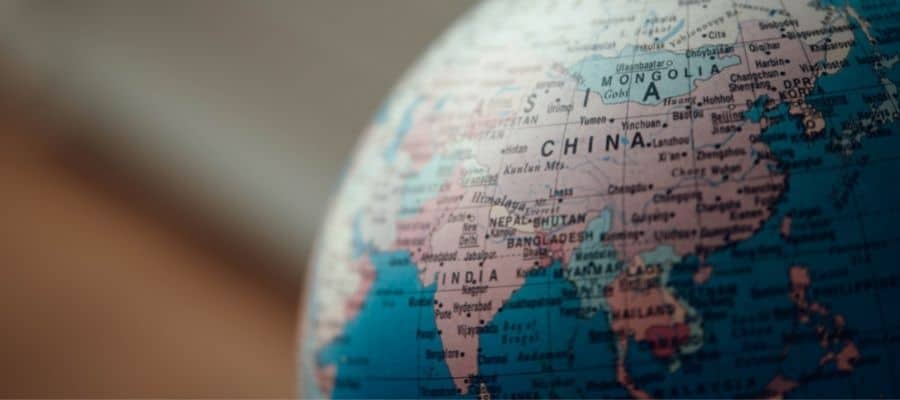 Although most of the Squier guitars are made in the Far East, for a brief moment in history, Squier guitars were made in the USA. Between 1989 and 1990, the Squier guitars were made in the USA for only six months; since then, they have never been made in the USA anymore.
Today, the information about the American-made Squier guitars is scarce. There is very little information on the internet. The Squiers made in America are usually recognized by their serial number.
Some Squiers created in the United States have an E which stands for the Eighties (1980s) prefix, while others have an N which stands for Nineties (1990s) prefix. Furthermore, a serial stamp on the neckplate in the "000XXX" format without a letter prefix along with a headstock without a serial number can be found on certain models of Squiers made in the U.S.A.
Compared to the models made in China, the American-made Squiers are considered to be of a higher quality. These guitars are considered to be the highest peak Squier can offer, and on top of all of that, there are not many of them left.
Squier Guitar Model Series
Squier has divided its models into different series. As we move through the series, the quality of the instrument will change. This way, Squier made it easy for guitarists to find the model for their needs. The pricing range of these guitar series is between $180 and $500, depending on the model.
Affinity Series
The Affinity series includes Stratocaster, Telecaster, and Jazzmaster models, costing roughly $250. This series is the second cheapest in the Squier lineup. The Affinity series Stratocasters all have a classic tremolo bridge.
This series is mostly considered to be made for beginner players who are looking for solid instruments for a low price. It's also a great platform for DIY mods and a good backup for more experienced players. The Squier Strat's three single-coil pickups provide classic tones for every kind of music.
Bullet Series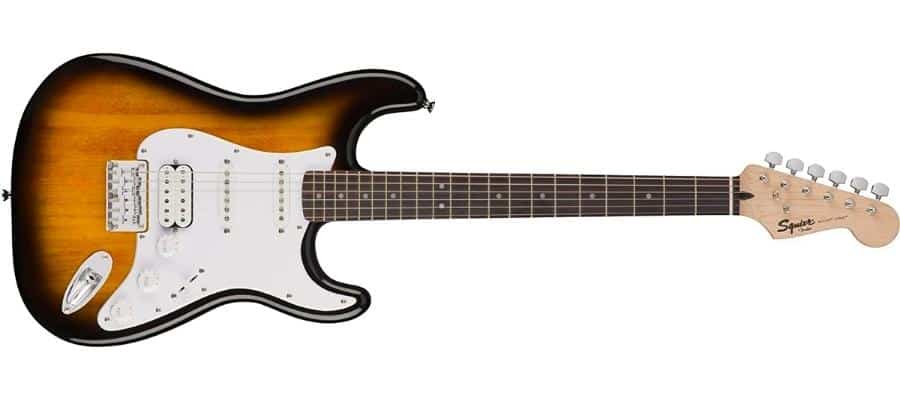 The Bullet series, which features Telecaster, Stratocaster, and Mustang models and costs roughly $180, is the most affordable in the Squier lineup. The necks are a conventional C-shape made of maple. In comparison to the more costly versions, these guitars have thin, lightweight bodies with lower-quality hardware.
This series is the one you will see beginner guitarists play the most often. The reason for this is that the instruments within this series have rather good quality for a budget-friendly price. The Bullet series has many models so all the players can find the perfect guitar for themselves.
Classic Vibe Series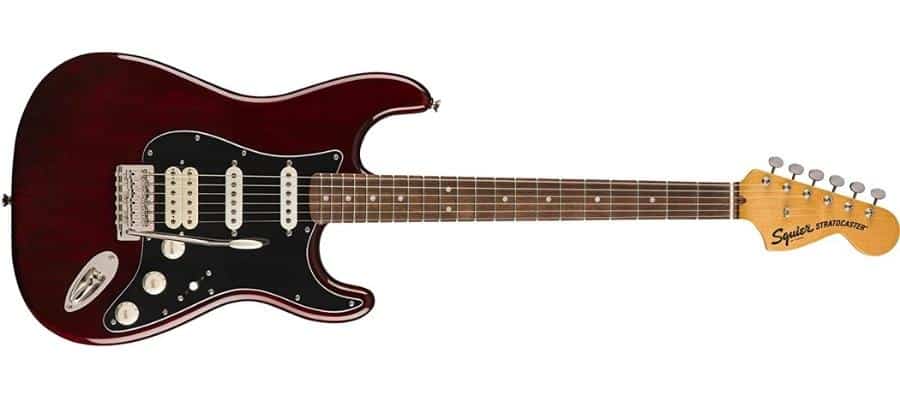 The Classic Vibe Series has some of the high-end models of Squier guitars. The price range of the series starts from $430, going up to $450, and the designs are based on the traditional Fender models of the 50s, 60s, and 70s. The Series is considered to be a great guitar for mid-level guitar players.
The main differences between the models in the series, such as the '50s, '60s, and 70's Classic Vibe Squier guitars, are the tone, choice of woods, and color options. The sound quality, playability, and construction are similar in the same price range. Guitar enthusiasts love these guitars thanks to their cost-effective designs and great punchy tones.
Contemporary Series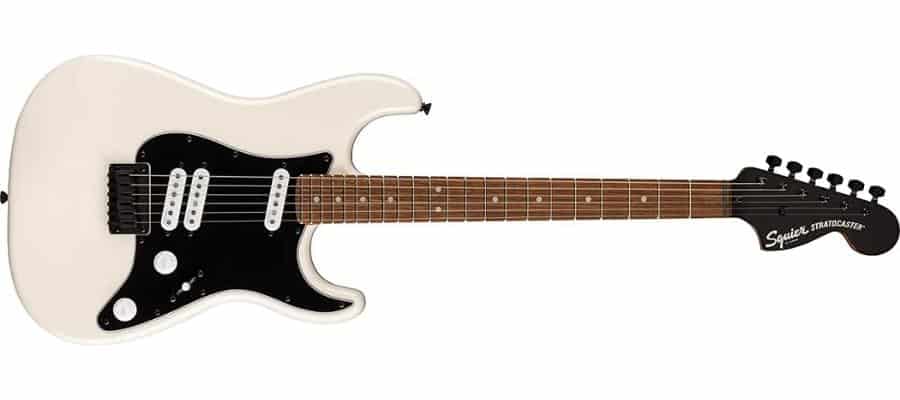 The Squier Contemporary Series has Stratocaster and Telecaster style guitars with some modern features different than traditional Strats and Teles. They often come equipped with humbuckers or active pickups along with slimmer necks as well as unique color options. These instruments typically cost around $400, and they are ideal for heavier genres that require high-gain, aggressive tones.
The Squier Contemporary collection reimagines antique designs to create razor-sharp instruments with a modern, edgy appearance. Some of the guitars within this series are Active Stratocaster HH, Telecaster HH, Stratocaster HH, Stratocaster HSS, Active Jazzmaster, HH ST, Starcaster, and many others.
40th Anniversary Guitars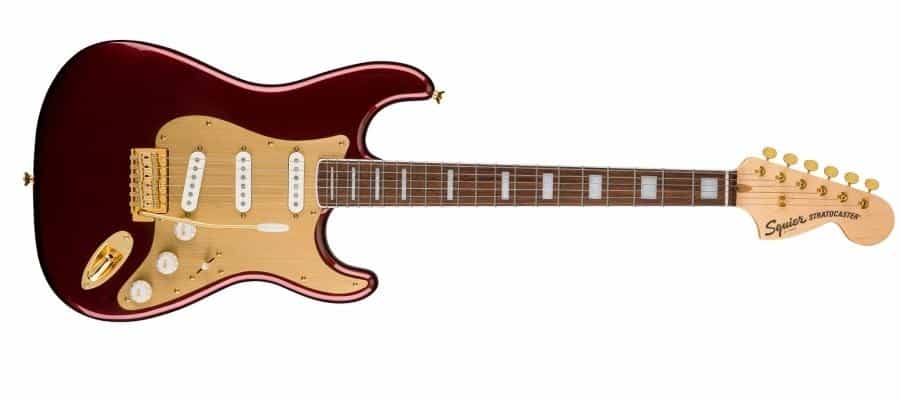 The Squier 40th Anniversary Guitars is a unique model line that features special Telecaster, Stratocaster, Jazzmaster, and Precision Bass, as well as Jazz Bass models. All these models are available in Gold or Vintage Edition with unique features. The models were created to celebrate the 40th anniversary of Fender's smaller brother Squier.
There are 10 different models in the Squier 40th Anniversary Guitars. The Vintage Edition instruments feature aged chrome hardware, Pearloid block inlays, satin-finished, and chrome hardware. On the other hand, the Gold Edition models have bound Indian laurel fingerboard, Pearloid inlays, gloss finishes, and gold hardware. The average price of the series is $600.
Squier Acoustic Guitar Models
Squier does not only make electric guitar models, but they also have a great offer of acoustic guitars which have great quality for the price. Although they are not divided into series like the electric guitars, we will go through some of the acoustic guitar models and their characteristics.
SD-6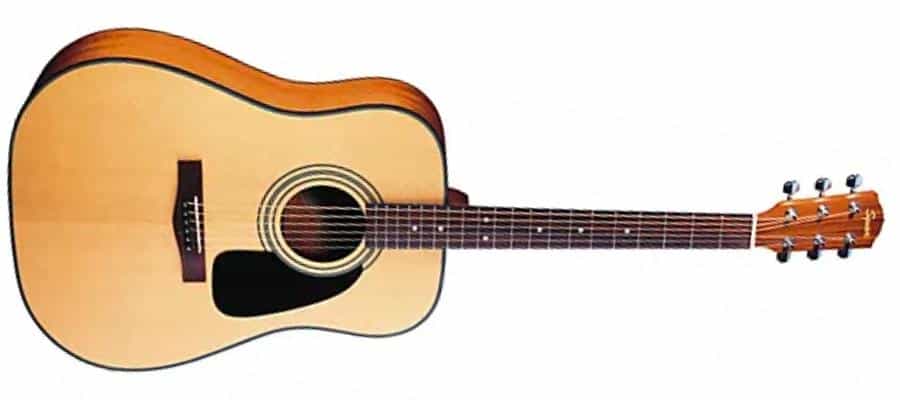 This guitar model perfectly shows how a beginner guitar should sound and feel. You cannot go wrong with its low price and good quality. The SD-6 steel-string acoustic guitar is an excellent starter instrument.
The SD-6 is a full-size dreadnought with Agathis top, sides, and back along with a rosewood fretboard as well as a bridge with a natural gloss finish and chrome tuners. There are three color options, including Candy Apple Red, Metallic Blue, and Arctic White.
SA-105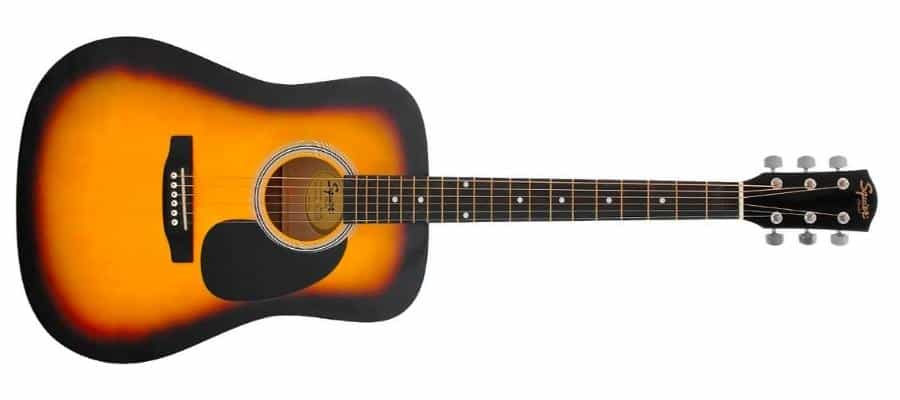 The Squier SA-105 model is another great acoustic guitar model for beginners. The model features a laminated basswood top, sides, and back, along with a dark-stained maple bridge and fretboard. The guitar sounds quite sweet and feels great in the hands, making this dreadnought guitar ideal for beginner players.
The guitar comes with a quartersawn X bracing, a body binding, a black neck, a pleasantly contoured neck profile, and a black pickguard, all quite great features. Another great thing about this guitar is that it usually comes with great accessories as a part of Squier guitar packs. The price for which this guitar is sold is around $100.
MA-1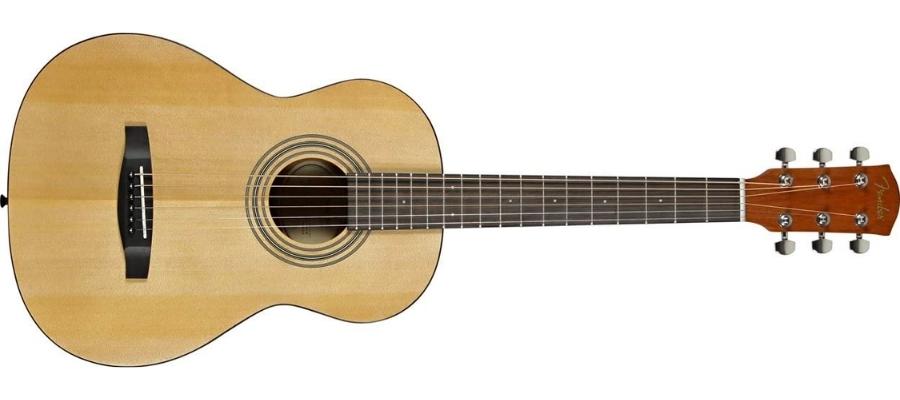 The MA-1 model is the perfect guitar for people who want great travel guitar with good sound for a small price. It is also a great option for kids just starting to learn how to play guitar because of its small body and good playability. The Squier MA1 features a concert-shaped body with no cutaway, laminated spruce top, and maple back and sides.
The rosewood bridge has a traditional form with black pins. This model's neck is composed of nato, with a set-in neck joint at the 12th fret. There are 18 frets on the rosewood fingerboard, and dot position inlays up to the 12th fret, and a 1.69″ broad synthetic wide nut. You can get this guitar for a price of around $100.
SC-7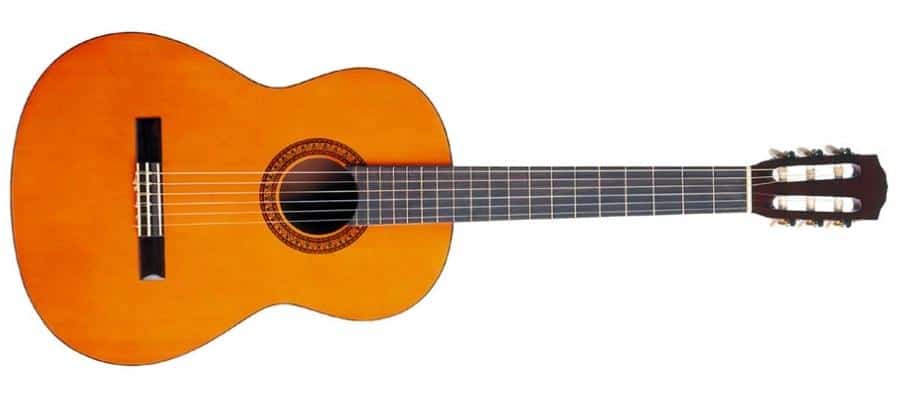 The SC-7 guitar model is a classical model that provides great quality without breaking your budget. It comes in Natural color with Satin and Polyurethane finishes. The neck is made of Nato wood with 18 frets giving you great stability and sustain. The fretboard is made out of Rosewood.
This guitar is a good example of a good beginner classical guitar which you can for a fairly low price. The price for which this guitar retails is around $80. You can even find it for low as $50 used.
Squier Guitar Packs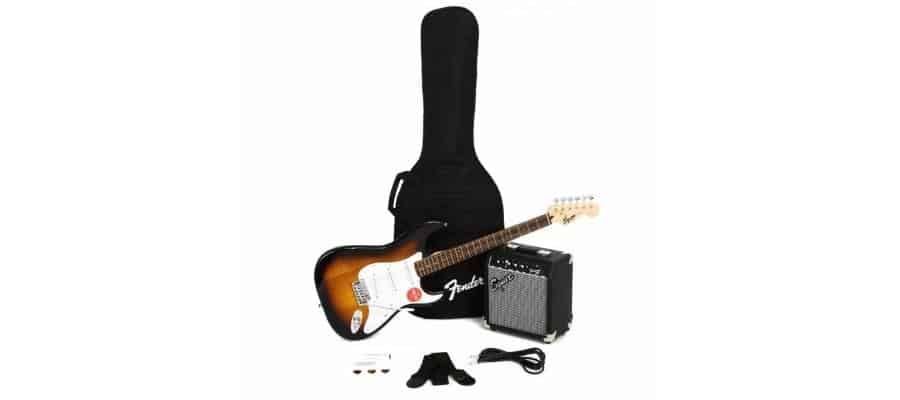 One of the great things about Squier is that it features great options for beginner players who do not know what exactly they need. They offer great beginner guitar packs, which usually consist of a guitar, amp, and all of the accessories needed for the guitar.
At the moment, Fender offers three types of guitar starter packs: Squier Stratocaster Pack, Affinity Series Precision Bass PJ Pack, and Affinity Series Stratocaster HSS Pack. The price of these packs ranges between $280 and $400. These packs can get you a long way before buying a better instrument.
Squier Signature Guitars
Although the Squier guitars are considered to be more beginner-oriented instruments, you can still find signature guitar models made by Squier. All of these signature guitars are part of the Artists Series by Squier. We will now go through some of the signature models.
Avril Lavigne Telecaster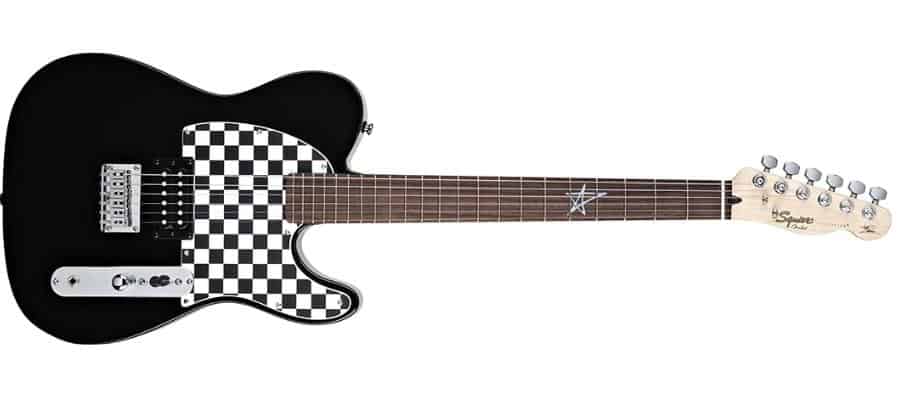 The first Squier Signature model is the Avril Lavigne Telecaster signature model. The Avril Lavigne Telecaster guitar comes with Lavigne's signature on the headstock and the trademark star emblem of her inlaid at the fifth fret, along with a checkerboard pickguard.
The guitar features a single dual-coil humbucker pickup, chrome hardware, a neck plate with Squier engraving, and side-dot position marks. There is also another variation of the model with a skull and cross bones logo. It is a great guitar for pop-rock genres and Avril Lavigne fans.
Deryck Whibley Telecaster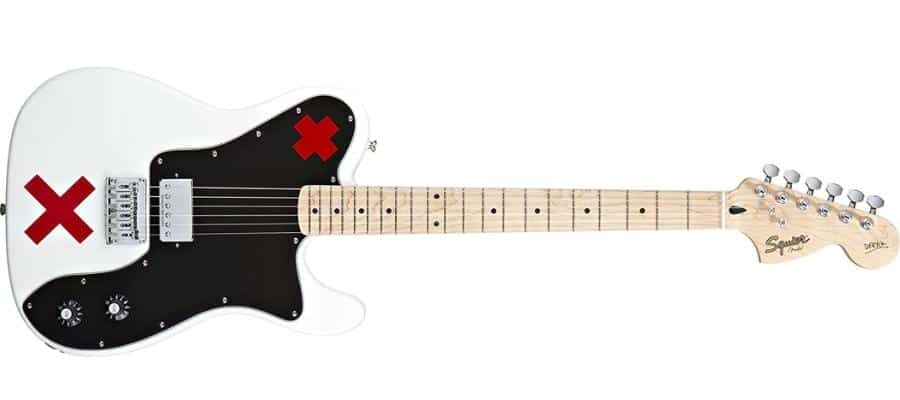 Deryck Whibley Telecaster is the signature model of the guitarist of Juno-winning Canadian punk-pop combo Sum 41. It is one of the cool and famous punk-pop stars of recent years. The guitar model is equipped with Agathis body, Whibley's iconic red X artwork, retro-cool "BlackfaceTM" amp control knobs, and a single fierce Duncan DesignedTM humbucking pickup.
The guitar resembles some of the features of the vintage '70s Fender Telecaster Deluxe model.
Ehsaan Noorani Stratocaster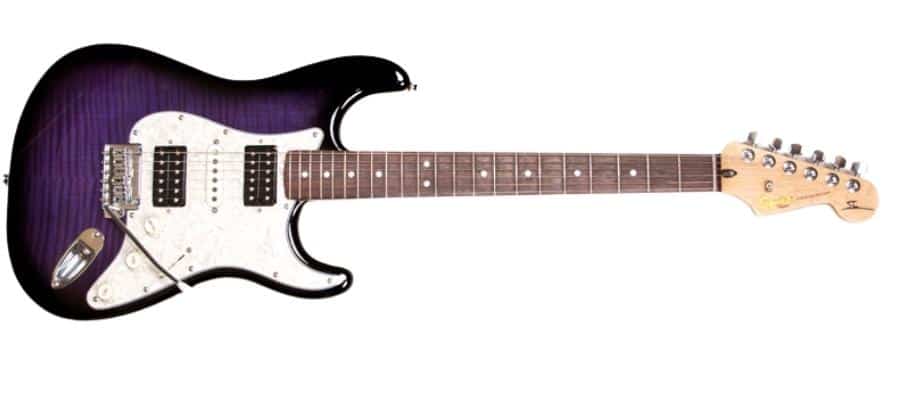 Ehsaan Noorani is one of India's most famous guitar players. His signature Squier model features a basswood body with flame maple veneer, 9.5″-radius rosewood fingerboard with 22 frets, custom humbucker pickups with a five-way switch, and a maple neck with a great satin finish, three-ply white pearl pickguard, two-point synchronized tremolo bridge, and locking chrome tuners.
This guitar's color finish options include transparent red, green, blue, and purple. The only bad side of this guitar is that it is available only in India. The price for which it retails is around $600.
Hank Marvin Stratocaster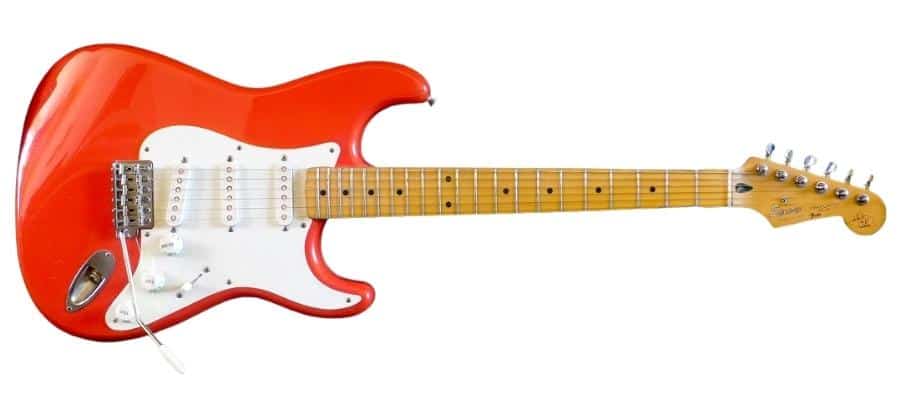 Hank Marvin is famous for creating one of the most famous western movie soundtracks along with many great songs played to this day. You can consider this guitar a great collectible.
It comes in iconic red color with a Strat body shape made out of maple and SSS pickup configuration. It has a great vintage sound which many blues and country players will love. It was first introduced back in 1992, and since then, it has managed to climb to the price of nearly $1000
J Mascis Jazzmaster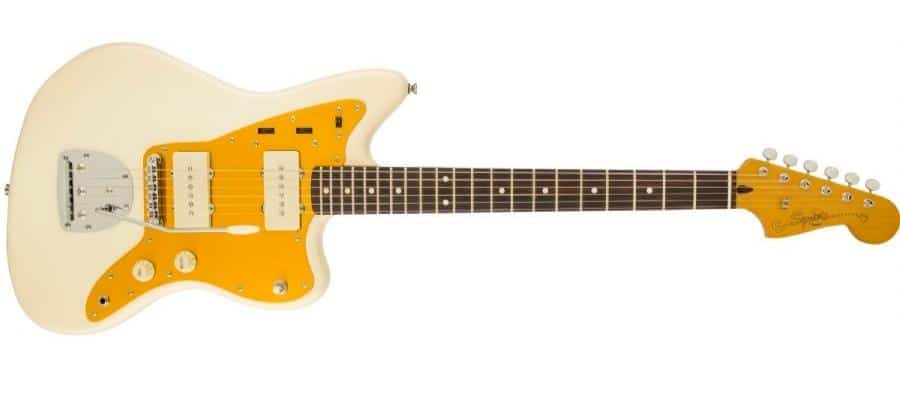 The J Mascis Jazzmaster is the signature model of the alternative rock guitarist and the leader of Dinosaur Jr J Mascis. This guitar delivers a massive sound with a great punch that will cut through the mix easily. J Mascis was personally involved in the designing process of this model.
The J Mascis Jazzmaster is equipped with a basswood body, rosewood fretboard, C-shaped maple neck, 21 jumbo frets, gold-colored pickguard, white plastic hardware, Adjust-o-MaticTM bridge with vintage tremolo tailpiece, and many more great features. There is also a J Mascis signature on the backside.
Who Uses Squier Guitars?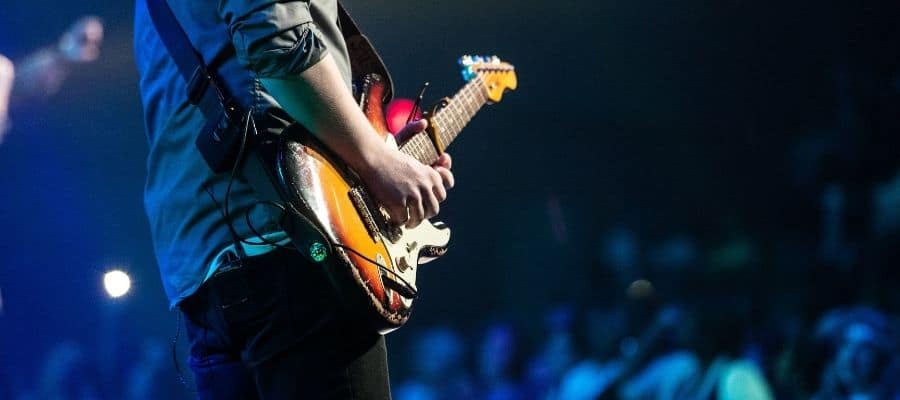 Squiers are considered to be budget guitars, so most of the time, you will not see them played by professional musicians, but some models still managed to get into the hands of a professional. The most common names when you search for professionals who played or play Squier guitars are:
With Squier guitars being the perfect option for upgrade and modification, that is what most of these guitarists did. They had, in most cases, replaced the electronics and parts such as bridges and tuners. According to some sources, George Harrison's Squier Stratocaster model was sold for $29,384 at the Cooper Owen auction in 2003. This is considered to be the most expensive Squier ever sold.
Since the Squier guitars are mass-produced, the main target is the beginner players looking to buy their first guitar. This is the main reason you will not see them played by professional musicians, but this does not mean that these guitars are necessarily bad.
On the contrary, the Squier guitar is the best option for a budget-friendly instrument that will leave you with the space for an upgrade.
Conclusion
Squier has made life easy for many people throughout their history. They have always offered great solutions for people looking to not spend too much on a good quality instrument. The fact that you can see them being used almost by anyone, the professionals and the beginners, says a lot about these guitars.
They are a great platform for learning as well as a starting point for DIY upgrades. All of this for a modest cost. Ever since they introduced their models, they had kept their position on the market, and you would have a hard time finding a guitarist who had not heard about Squier.
If you found this article useful, you may want to save this pin below to your Guitar board.