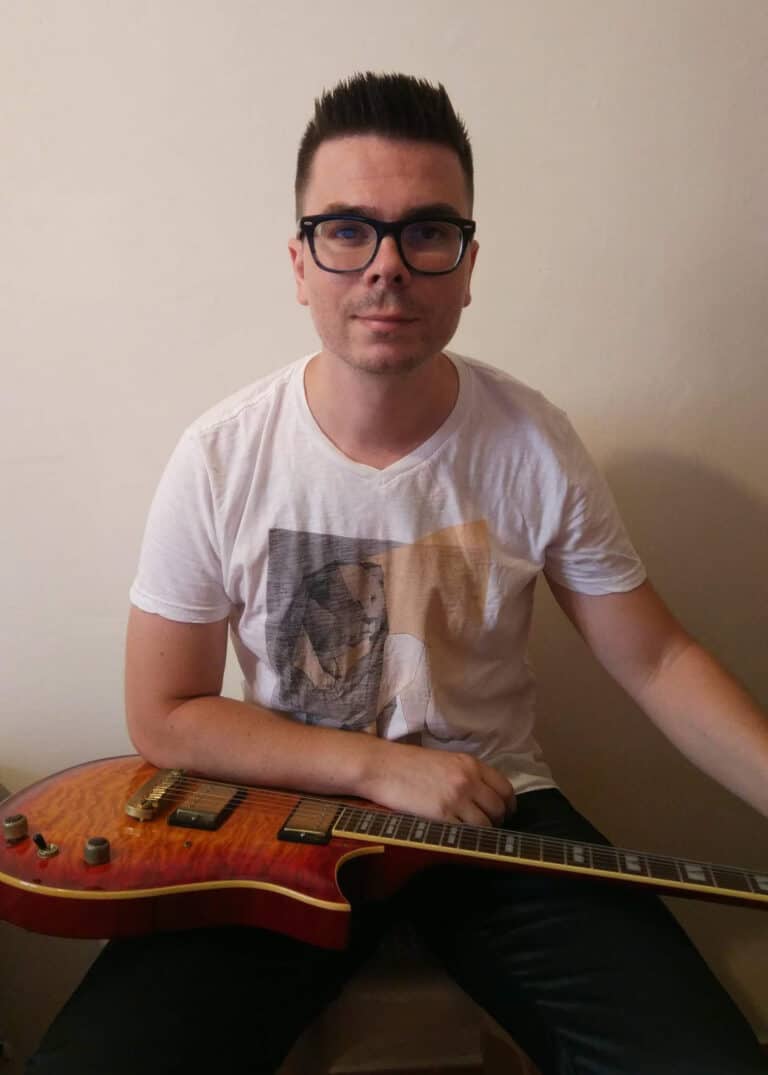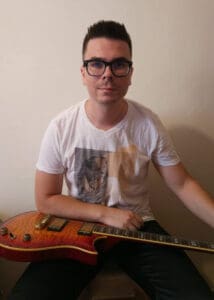 Hi there, I'm Jacob Sobolev and I have been playing guitar since 2004. For as long as I can remember I always had a huge passion for rock music and I extremely enjoy playing it. Helping people on their rock journey is what drives me to keep on playing. I created this website, Rock Guitar Universe so you can enjoy the best information about guitars there is!
Whatever you are a complete beginner or an advanced player, buying your first guitar or learning amazing guitar songs, trying to fix some gear issue, or looking for an easy to get product review for your next gear purchase.
You will find the information you need here!
follow me on social media or contact me whatever is on your mind, question, remark, suggestion. I will try to respond as soon as possible.
How It All Began
It first began in 1998 when I was 9 years old. I heard a song named "Pretty Fly" by The Offspring on MTV. I enjoyed this song so much that I started to watch MTV just to hear it again. When it played again I was super excited and tried to do the dance moves like in the video clip. It was funny and exhilarating. later on in 2000 when The Offspring released several more clips like "Want You Bad" or "Original Prankster" I didn't fully understand what they were saying in those songs But I loved the energy and the feeling it gave me. At this point, I understood that this is the music I like and I want to be just like them.
My First Classical Guitar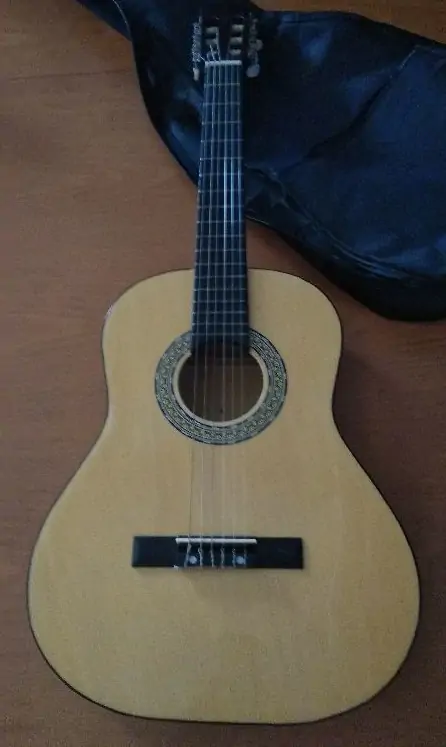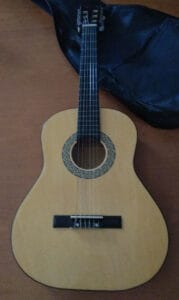 In 2004 I received my first guitar for my birthday. It was Alberto Manchini classical guitar a really cheap one, but I really didn't know at that time or care. I was so thrilled and already imagined all the cool songs I'm going to play. But first I had to learn the basics and was signed to an after-hours musical school. I was assigned to a group class and the teacher thought of several more students besides me.
At first, I was taught how to sit properly and a few basic chords and as time passed we learned a lot of classical \ folk songs and all I wanted to play was The Offspring and when I asked when this going to happen I received the answer that I need to get more familiar with a classical guitar and when the time is right you can play an electric guitar. I was so disappointed that by some point I just quit playing. I decided to look for a job so I will be able to buy an electric guitar and play what I want, I wasn't ready to give up on my dreams yet. Sure enough, I found one.
My First Electric Guitar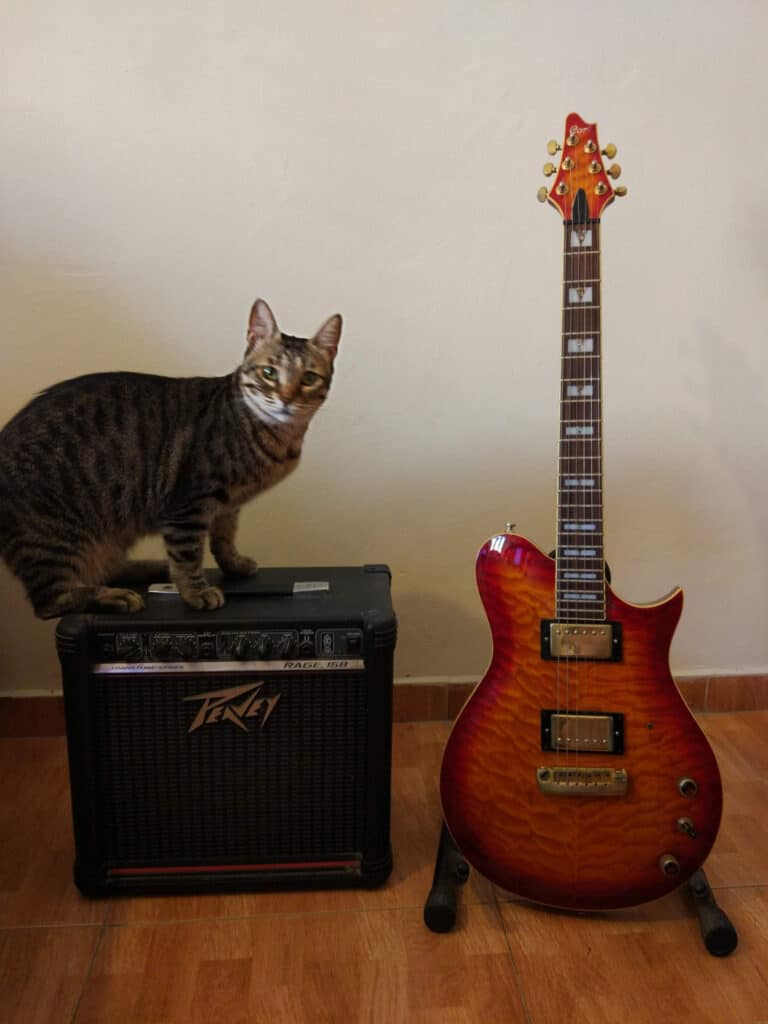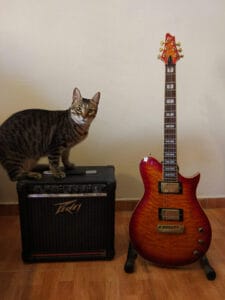 As time passed I was able to save some money and with the help of my mom, I managed to buy a second-hand electric guitar in 2005. This was one exciting day for me when I brought home a reddish-orangish beautiful Cort CL-1000. The first thing that I did was to take it out of the gig bag and just put hold it standing and imagine myself as one of the band members of my favorite band. At the time I didn't have an amp or other guitar accessories so I went to the local guitar shop the next day with my guitar.
At the shop, I got help from one of the employees as he hooked me to a different type of amp. At first, he tested himself and played some amazing riffs, and pass the guitar to me. But all I knew was simple guitar chords and some folk melodies and I was embraced to play them in from of him so I strum a few chords and we went to the next amp. After some time, I exited the store with a 15-W Peavy amp and some guitar accessories like picks, cable, straps.
Now it was time to find the right teacher. There wasn't a slight chance I wasn't going to return to that school again to learn to play folk songs. common, I wanna rock! A few weeks passed and I was able to find an amazing teacher who taught me all the right songs. "smoke on the water", pentatonic scales blues riffs, and more. from these events, I learned the most important lesson. Play whatever you like! Don't let anyone dictate what you should do and shouldn't. you should trust your gut!
My Guitars
As time passed and I progress I bought several more guitars and today I own: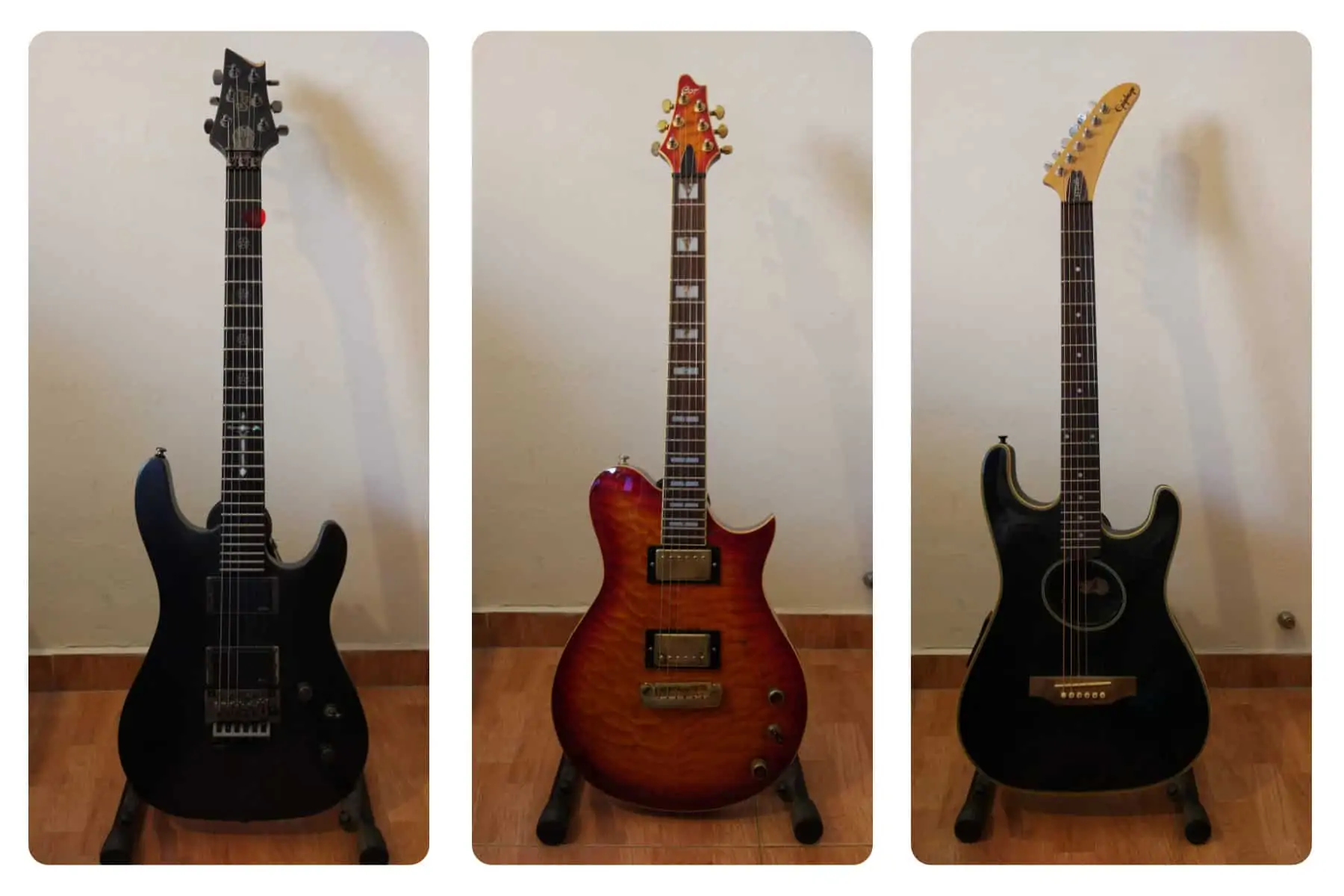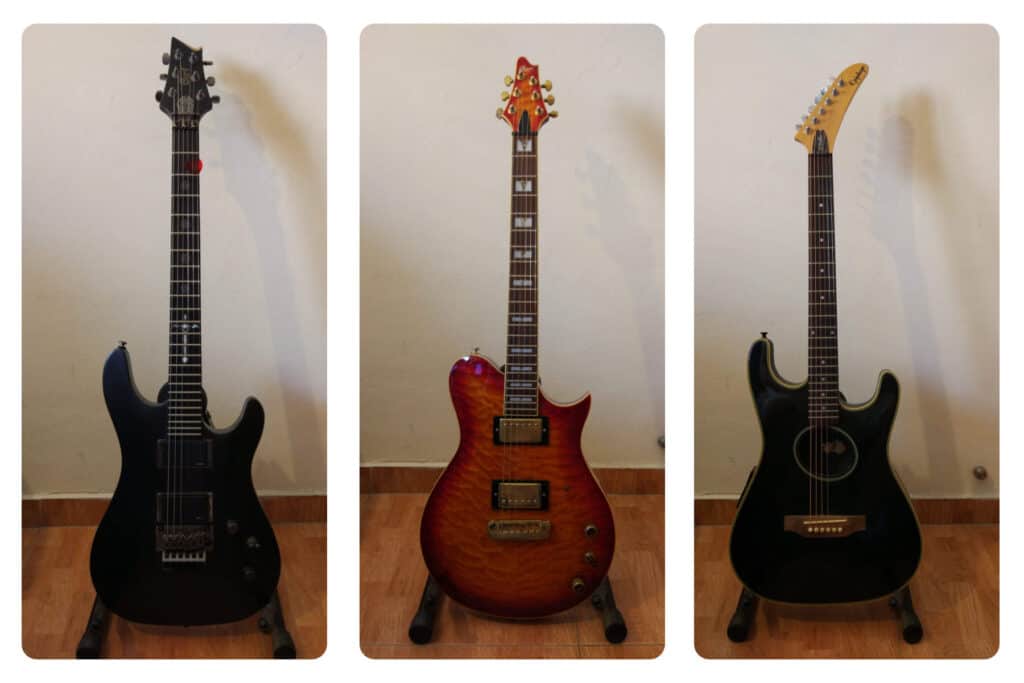 Cort EVL K-6
Cort CL-1000
Epiphone EL Diablo
Today
Today I still keep playing and practicing, learning new things and practicing old ones. In addition, I want to help you as much as possible throughout all the information that is given on this site, whatever it is tips, lessons, or gear review and learn from my mistakes.
Subscribe To Newsletter
[sibwp_form id=1]