Schecter guitars are one of the top metal guitars today. As the company name, Schecter Guitars Research currently offers top-quality electric guitars with mesmerizing designs for any budget and genre. Metal guitarists prefer Schecter guitars, but they are widely used with their diverse model range.
Where Are Schecter Guitars Made? South Korea is where the most ranges of Schecter Guitars are manufactured. Depending on the model, lower-priced instruments are made in Indonesia, Vietnam, or China. Custom Schecter Guitars are made only in the United States for a premium price.
Schecter Guitars Research, founded in Van Nuys, California, in 1976, offers affordable or top-class guitars anywhere in the world. They appeal to beginner guitarists and professional musicians like Synyster Gates, Pete Townshend, Nick Johnston, and many more. You know how a Schecter guitar looks and sounds if you like metal music!
Schecter Guitars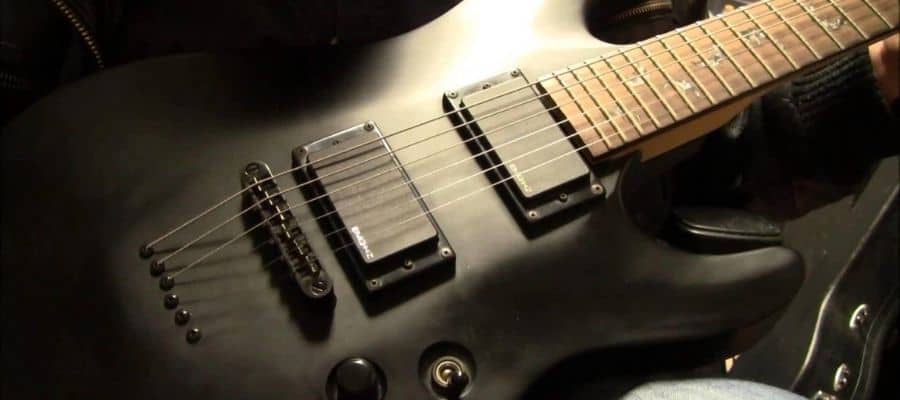 Schecter Guitars Research first opened as a guitar repair shop and also produced guitar parts with high-quality components. The first fully finished Schecter guitars were released in 1979 as premium custom models. They were rare and costly. Schecter guitars were highly demanded back in 1983. So, the company brought the operation to the next level and started producing guitars on a bigger scale.
Schecter guitars are mainly known for their customized designs from popular models such as Les Pauls, Stratocasters, and Telecasters. They are easy to play, have great pickups for high gains, and are built with high-quality materials. They perfectly suit heavier music genres with their beautiful, attractive outlook and rich sound.
Does It Matter Where Schecter Guitars Are Made?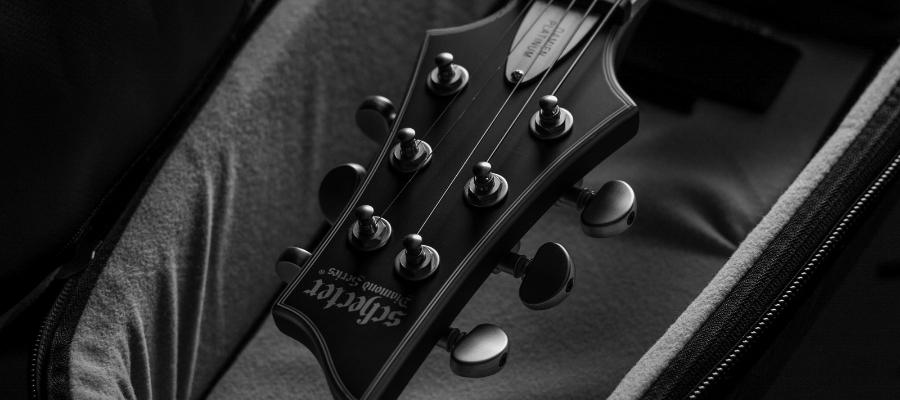 There is an approach in the guitar community that the best guitars are made in the U.S. It's both true and wrong. The quality of a guitar has lots of aspects to it.
Yes, the U.S. is very much advanced in manufacturing great guitars. Still, that is changing. Manufacturers worldwide can reach good quality equipment and components easier than before today. The experience of the luthier and factory is more important than where the guitar is built.
Schecter Guitars Research manufactures its guitars in variable factories worldwide. According to the quality range of the models, the guitars are built in different countries. As the conventional hierarchy, the best Shecter guitars are made in the U.S., and mid-range models are manufactured in South Korea. They are pretty good both for professionals and beginners. So, yes, it does matter where Schecter Guitars are made!
How Good Are Schecter Guitars?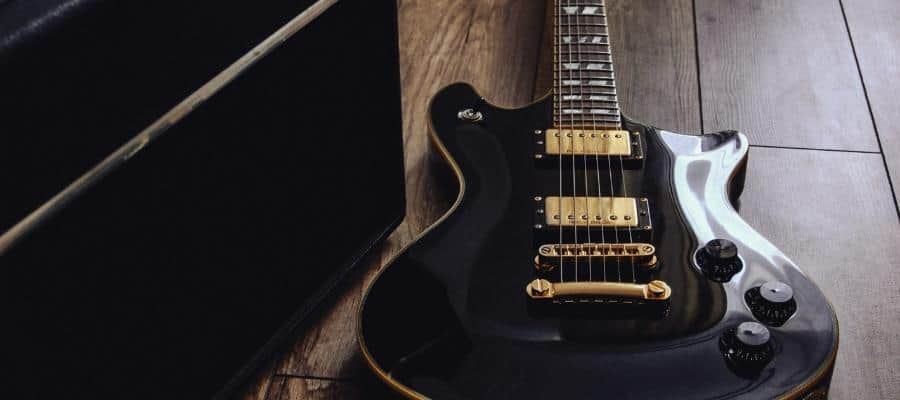 Schecter guitars are tremendous build quality guitars, and their playability is excellent. And they are mainly affordable. Even premium custom models of Schecter guitars are not as expensive as the other custom guitars.
You get high-quality gains, a comfortable neck, a guitar built with de luxe components, and unique and brilliant designs for a reasonable price. It's an excellent brand to choose for any budget.
Beginner models of Schecter guitars may be a little expensive for starters. Eventually, starters are going to achieve advanced levels of playing and going to need a better guitar. So, it would be a perfect investment to make in the first place. Because Schecter guitars are worth their price, they will meet your needs for a long time when you improve your guitar skills.
I rarely see guitarists who aren't satisfied with Schecter guitars. Even the low-priced models are high-quality guitars with long sustain.
What Are The Key Design Elements In Schecter Guitars?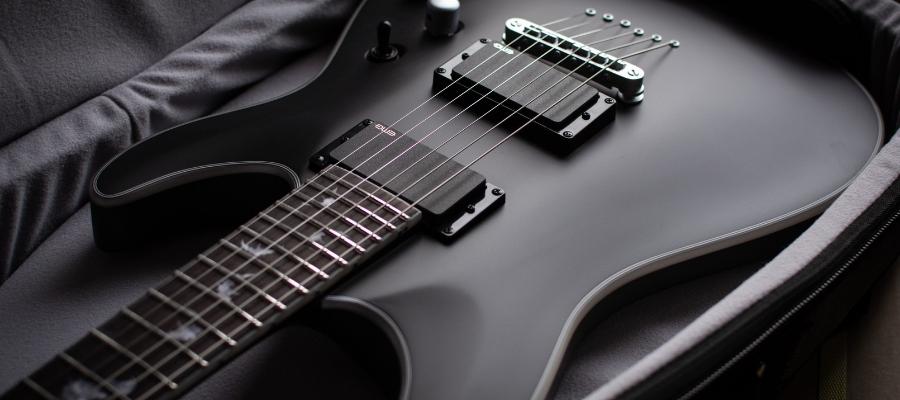 Let's look at the main design elements of excellent Schecter guitars!
Specially Designed For Metal And Rock Genres
Schecter Guitars Research is mainly focused on metal and rock genres. Schecter guitars are one of the best-suited guitars for metal and rock music for a long time. They can sound heavy, they look heavy, and they are mesmerizing.
Still, categorizing Schecter guitars only under metal music is unfair. The company offers a diverse range of guitar options for everyone's taste and a musical approach that I need to clarify.
String-Thru Ferrules
Maybe one of the methods of getting an improved sustain on a guitar is String-Thru body types. Schecter guitars primarily have String-Thru Ferrules. They give Schecter guitars a more robust, richer sound.
String-Thru Ferrules allow the strings to have better resistance to extra pressure when heavily strumming. You can use strings with a lighter gauge on a body like this. People say it makes it harder to change strings with string-thru ferrules, but in my opinion, that's not the case. I quickly change strings despite string-thru bodies.
Locking Tuners
Schecter guitars are built with locking tuners. They are essential for significantly heavier music in general. And it makes sense!
As the music gets heavier and variable, we guitarists use crazy techniques on the guitar, like using a tremolo, heavy strumming, using strings with a tinner gauge, etc. They all affect the tuning stability. Locking tuners lock the string, preventing them from coming loose. Because we expose them to different pressures, the stability of the strings must be maximized.
You can find many Schecter Guitars with 7 or even 8 strings. That makes the locking tuners even more essential.
Floyd Rose Tremolo
Floyd Rose is the system that allows you to change the pitch of the strings. Maybe one of the most innovative components to add to a guitar. It gives the musician a more range of motion and space for creativity.
Schecter guitars have very good-built Floyd Rose systems. I can't imagine a single Schecter without a Floyd Rose Tremolo. Yet, the company also offers guitars without them.
Perfect Pickups For Heavy Music
Some Schecter guitars are built with EMG pickups. Maybe the best active pickups for heavy genres, like metal music, hard rock, etc. They are because they offer perfect clarity when you are at high gain and more output.
Some say no other pickups can't match with EMG when you talk about metal music. One of the main reasons that Shecter guitars are preferable for this genre. Besides EMGs, Schecter guitars are built with other great pickups such as Sustaniac, Seymor-Duncan, and Schecter Diamond which are also very good for high gain clarity.
Comfortable Necks
Schecter guitars are built with very comfortable necks. They allow you to reach every part of the keyboard easily and fast. This is why most guitarists think that the playability of Schecter guitars is excellent.
If you like to shred it, bend it, or do crazy arpeggios, the necks of Schecter guitars are perfect for you!
High-Quality Construction
As been said, Schecter guitars are constructed with high-quality materials. No matter where they are made. Even the low-priced models have outstanding components and have good craftsmanship behind them.
Variable String Options
Electric guitars have 6 strings in general. Schecter guitars come with variable options. The company offers electric guitars with 7, 8, 9, and even 10 strings! It is crucial for some musicians. It allows them to be more creative and versatile with their sound.
Schecter Guitar Models
Let's look at some of the magnificent models of Schecter guitars!
Schecter Hellraiser C-1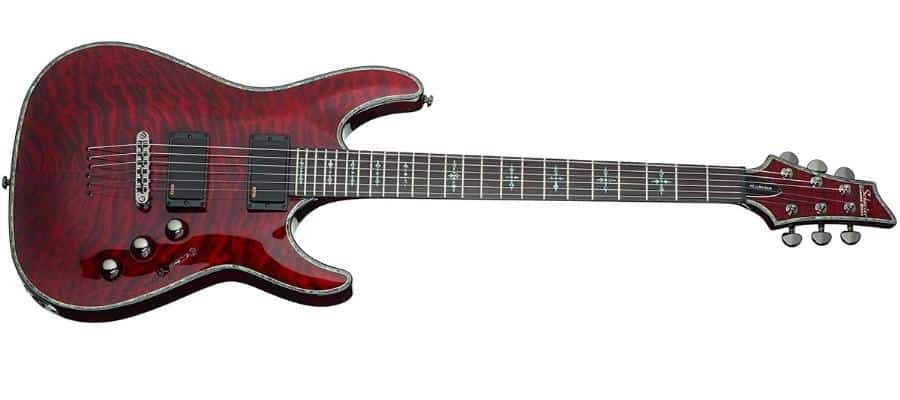 Probably the most popular electric guitar on the metal music scene and Shecter guitars. It has a powerful sound and an excellent tone for heavy music.
Hellraiser C-1 has EMG 81TW and EMG 89 pickups, giving the high gain and unique, versatile output. C-1 has a solid mahogany body; a maple set neck with a rosewood keyboard attached to it. A perfect combination for the genre has 24 extra-jumbo frets, Shecter locking tuners, and black chrome hardware.
They come with 3 color options: Gloss White, Black Cherry, or Crimson Red. All of them look great! Lefthanded versions are purchasable like almost every Schecter guitar series. The company also offers 6 to 9-string versions of Hellraisers. I think they are affordable for such quality and sound.
Schecter Reaper-6 FR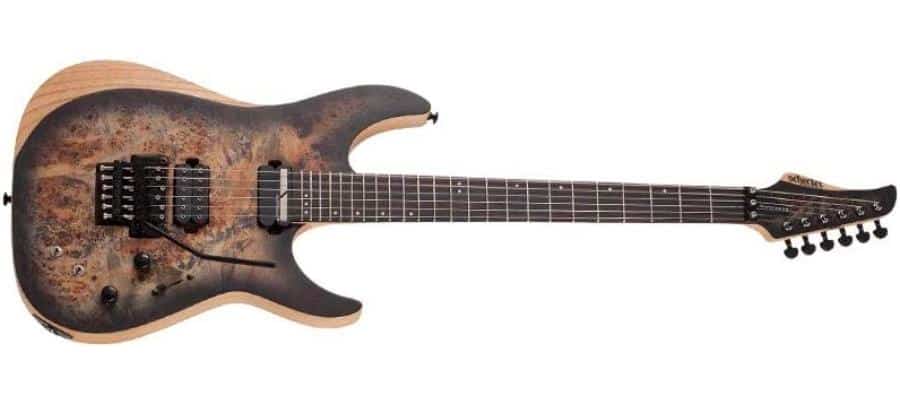 This model shows how perfect tone can combine with a breath-taking design! Reaper-6 FR has a very aggressive style with a great natural tone. It is definitely worth your attention.
Both neck and bridge pickups are Schecter Diamond Decimators on this model. It has a set-neck with ultra access features and Floyd Rose 1500 series. Reaper-6 FR built with 2-way adjustable truss rod, an ultra-thin neck shape with 24 X-Jumbo frets.
The company used swamp ash for the body, maple and walnut as the neck material, and ebony as fretboard for this model. Reaper-6 FR comes with 3 eye-catching burst color options for anybody who wants to take its stage to another level. The Reaper series, in general, is worth the price.
Schecter Solo-II Apocalypse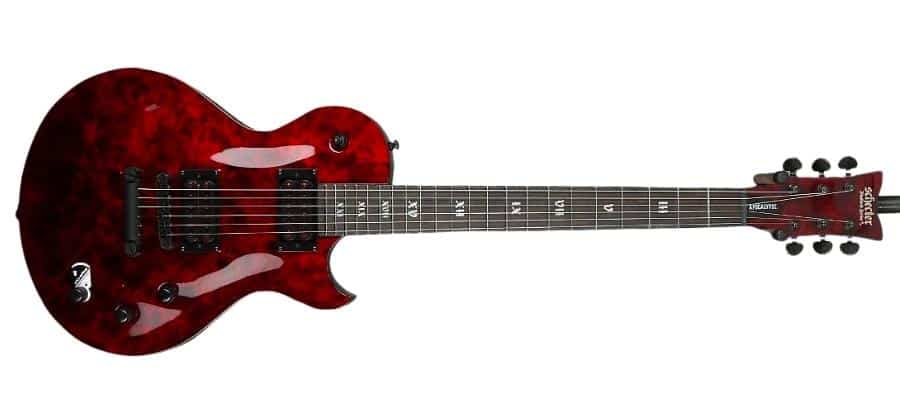 A great Schecter guitar again with an innovative Les Paul cut design body. They have Schecter USA Apocalypse-VI™ pickups both for bridge and neck. I should say that these pickups are one of a kind! Not only that they sound so extreme and rich, but they have brilliant harmonics too.
Their fretboard material is ebony; maple and padauk are used for the neck material and swamp ash for the body. They have 22 X Jumbo frets, locking tuners, and a 2-way adjustable truss rod.
Red reign is the only color option the Solo-II Apocalypse has, and it has satin black hardware on it, which is pretty scary as the satan's eyes. The Apocalypse series includes a wide variety of body cuts and designs besides this particular model. They are worth checking out!
Schecter Coupe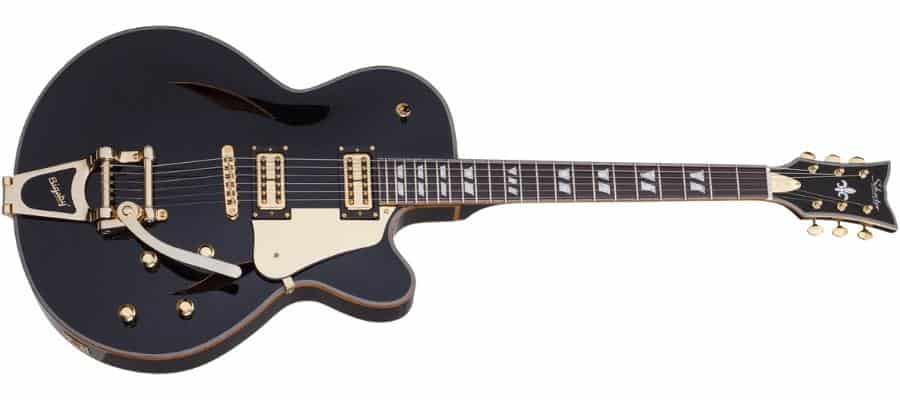 As Schecter's Retro Series, this beautiful Hollowbody electric guitar is waiting for its vintage enthusiasts. Of course, the excellent look and retro design come with a Bigsby vibrato tailpiece and gold hardware color.
In my opinion, Schecter Coupe has Tesla FilterTron TV-ML1 pickups, which offer a mind-blowing tone. It has 2 volumes, 2 tones, and 3-way switch control. The neck and the body are made from maple, and the fretboard material on this one is ebony again.
Gloss Black and Dark Emerald Green are the only color options for the Schecter Coupe. Both are mesmerizing and very desirable!
Schecter Banshee Mach-6 Evertune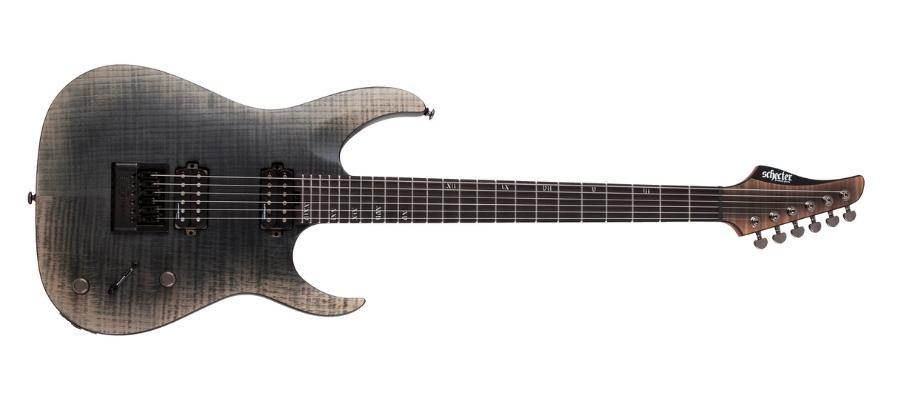 This model is a heavy lick killer! One of the precise guitars of Schecter. Banshee Mach-6 Evertune is constructed with neck-through style, has swamp ash for the body material, roasted maple and purpleheart for the ultra-thin neck, and ebony for the fretboard, an attractive combination.
It has Lundgren M6 pickups, and it can create killer tones. Its Evertune bridge feature and locking tuners are made for obsessors of tuning stability. Banshee Mach-6 Evertune comes only with Fallout Burst color design, adding more authenticity.
Schecter C-7 FR-S Silver Mountain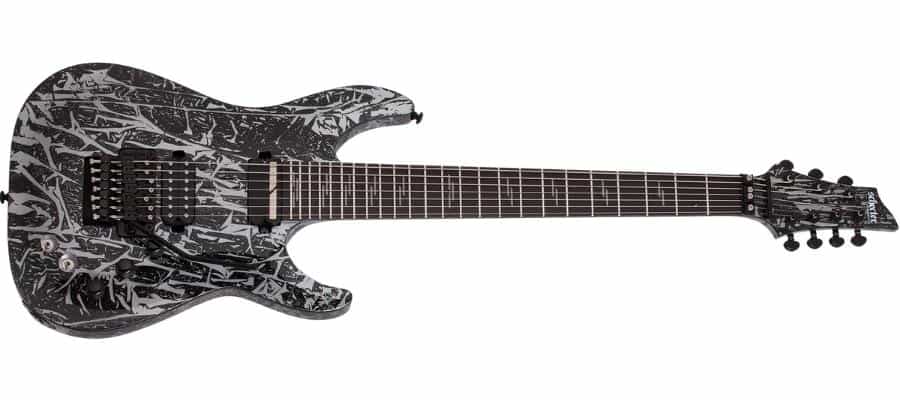 This electric guitar is from another planet! It has extremely diverse tones, harmonics, and a very aggressive sound. The company used Schecter USA Sonic Seducer™ for bridge and Sustainiac neck pickup.
The material is mahogany for the neck and body, and they used ebony as a fretboard material. It has 7 strings, 24 X-Jumbo frets, and Floyd Rose 1500 Series for nut and bridge. It has a never-ending tone and never-ending anger blended with warmth and definition.
The black and silver finish with black hardware makes this Schecter guitar one of a kind.
Schecter Sun Valley Super Shredder FR-S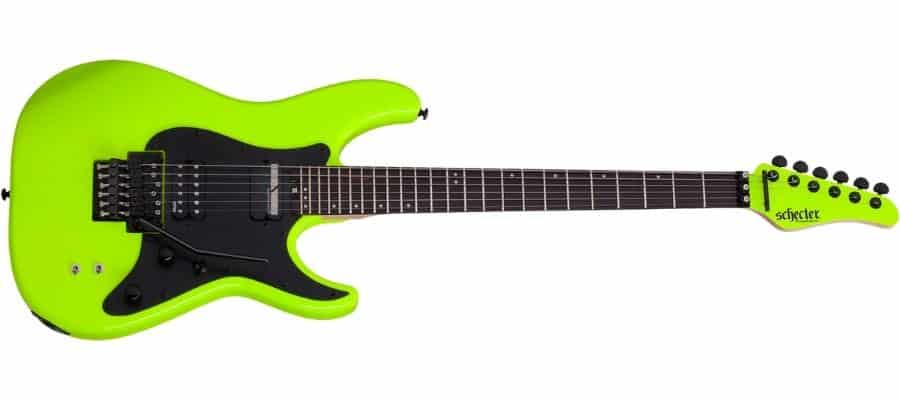 This guitar is a shredding machine! A great guitar with the classic outburst look and powerful electronic materials. It takes your technique to another level as a solid-body electric guitar, with EMG Retro Active pickups and Sustaniac for the neck pickup.
The body of Sun Valley Super Shredder is constructed from mahogany, and its neck is made from maple. It has a 2-way adjustable rod with heel access spoke wheel and Floyd Rose Special locking tremolo, exclusive to Schecter guitars.
It has 3 switch knobs and 2 volume controls, which allows you to find versatile tones. It comes with 7 color options, and Birch Green is my favorite. Pretty affordable for such quality.
Schecter Omen-6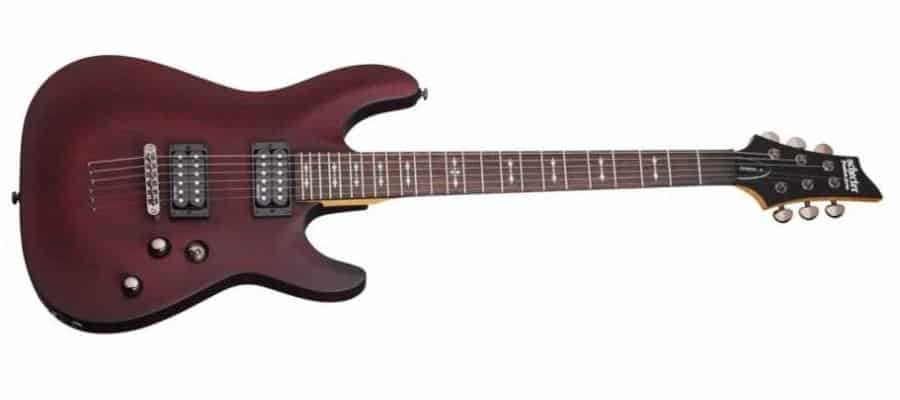 Great price, easy playability, and a smooth killer look! Schecter Omen-6 has Schecter Diamond Plus pickups both for bridge and neck. It has a basswood body, maple neck, and rosewood fretboard.
A true classic Schecter beginner type of guitar. It has 24 X-Jumbo frets, a thin neck, string-thru ferrules, and a 2-way adjustable truss rod with Allen nut. Perfect affordable starter choice!
The Price Of Schecter Guitars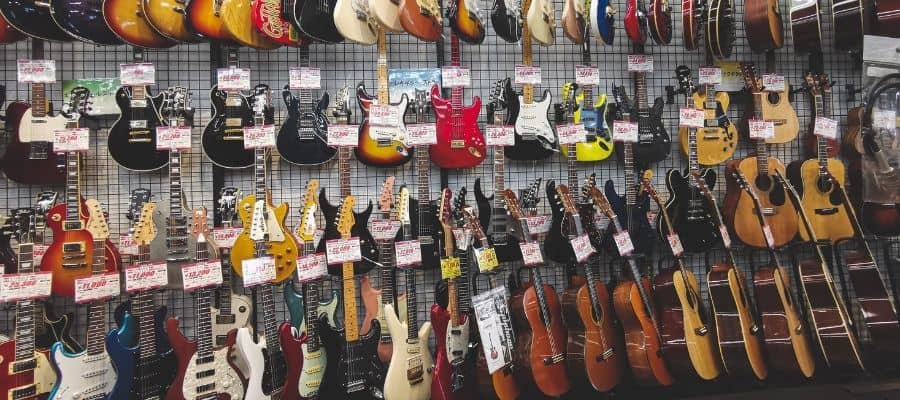 Between a range from $500 to $1700, Schecter Guitar Research offers various electric guitars. Custom USA-made range of Schecter guitars is between $2000 and $3000. From fusion to extreme metal music, for beginners and professionals, Schecter guitars can do a lot at an affordable price.
Who Uses Schecter Guitars?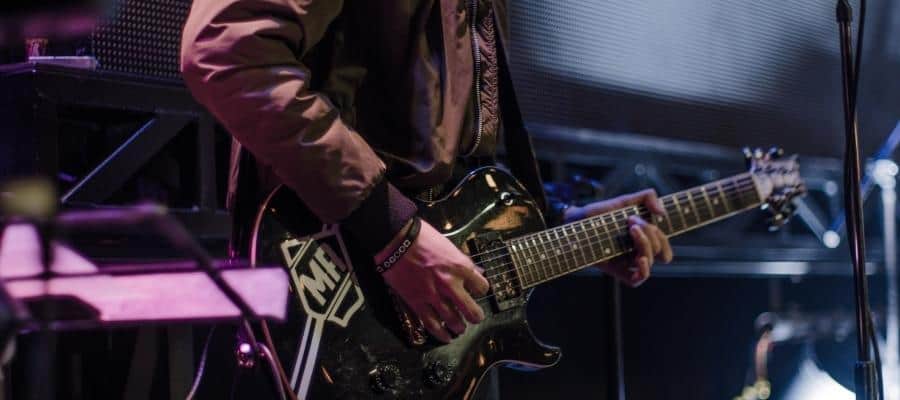 A lot of famous musicians have played Schecter guitars. Maybe one known example is Synyster Gates, lead guitarist from Avenged Sevenfold. Everybody who knows the and probably knows its Schecter guitar.
Some of the guitar artists that use Schecter guitars include:
Does Schecter Guitars Make Other Products Besides Guitars?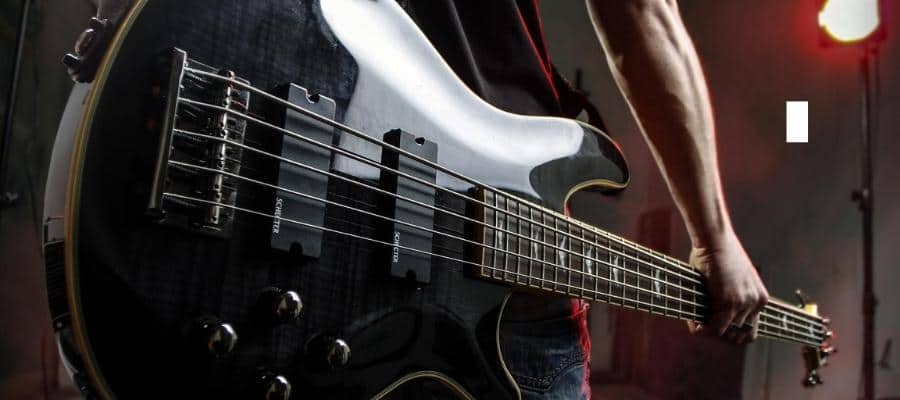 Schecter Guitar Research is mainly focused on electric guitars. They also offer great bass guitar series and acoustic guitars, brilliantly designed guitar cases and accessories, and 2 models of amplifiers called "Hellraiser" and "Hellwin."
Additionally, the company offers clothes, mugs, hats, and other beautiful apparel for loyal fans. You can check the official website to browse the catalog.
Conclusion
Schecter guitars are unique products of craftsmanship and the art of guitar making with almost 50 years of experience. They are an unbreakable part of metal music culture, both with the look and the tone they offer—an excellent, affordable choice for every modern guitarist today.
Every model of Schecter guitar comes from a different, authentic universe. They have been an inspiration and an ax for metal music for a long time, and they will blow your mind!
If you found this article useful, you may want to save this pin below to your Guitar board.