The Les Paul and PRS models are frequent topics of instrument comparison. Both are among the most famous guitar models ever made, without question. Unlike the PRS, Gibson has set the direction that many guitar companies will take, including PRS.
Although PRS is younger than Gibson, it stands greatly when compared to Gibson. The most famous models made by these companies are PRS and Gibson Les Paul. The main difference with these guitars is the body and neck shape as well as different hardware and pickup control. Tonally, both models lean towards the warmer sound with PRS having the split coil option which can give great single-coil sound.
Where these guitars meet is the body wood. Both guitars have bodies made out of mahogany. The body shape is different with Les Paul having a single cutaway and PRS Custom 24 having a double cutaway design.
Apart from different looks and design features, what most people will notice is the difference in weight. PRS models compared to Les Paul models are significantly lighter.
Both guitars are the perfect option for guitarists who like warm and rich tones. All of their design features are key elements of the tone and feel of the instrument. We will try to dissect both instruments and compare them to find the best choice for your style of playing.
| | | |
| --- | --- | --- |
| | Gibson Les Paul | PRS Custom 24 |
| Body Shape | Les Paul Standard | Double Cutaway |
| Body Wood | Mahagony | Mahogany |
| Neck Shape | Rounded | Pattern Wide Thin |
| Neck Wood | Mahagony | Maple |
| Neck Construction | Set Neck | Set Neck |
| Fretboard Material | Rosewood, Ebony | Rosewood |
| Scale Length | 24.75-inch | 25 inch |
| Number Of Frets | 22, Medium Jumbo | 24, Medium Jumbo |
| Frets Material | Nickel Silver | Nickel Silver |
| Type of Bridge | ABR-1 Tune-O-Matic | PRS Molded Tremolo |
| Tuning Machines | Grover Rotomatics | PRS Designed |
| Pickups | BurstBucker™ 61R & 61T zebra, open-coil pickups | 2x PRS TCI-tuned "S" Humbucker |
| Pickup Selector | 3-way toggle switch | 3-way blade pickup switch |
| Controls | 2 x volume, 2 x tone | 1 x volume, 1 x tone |
| Weight | 9lbs(4.08 kg) | 6.7lbs(3.03kg) |
Gibson Les Paul History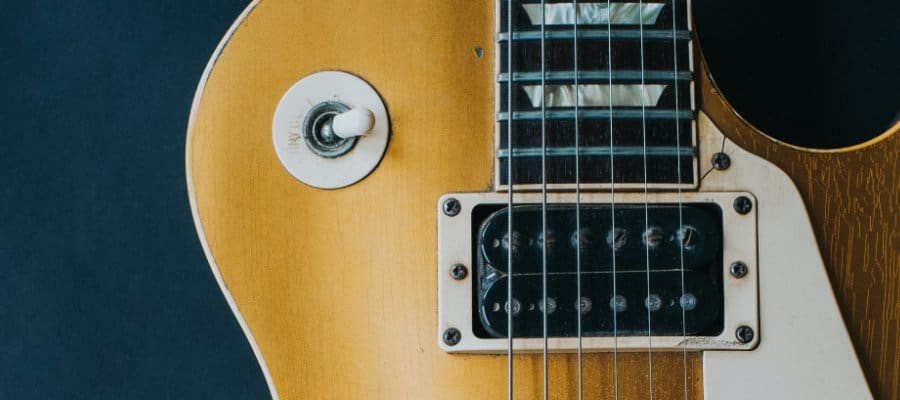 Being one of the most famous guitar models ever produced, it has a long and interesting history. Today, we can hear this guitar model in some of the world's famous songs from almost every era of music. 
Gibson introduced the Les Paul model back in 1952. The main people behind the design of this model are Les Paul, Ted McCarty, and John Huis. As you may have guessed by now, the headstock wears the name of the popular guitarist, Les Paul.
The reason why this man's name is on the headstock of this model is quite simple actually. At the time, Gibson was not nearly famous as is now so they needed a way to upsell the model, hence they contacted the most famous guitarists at the time.
PRS History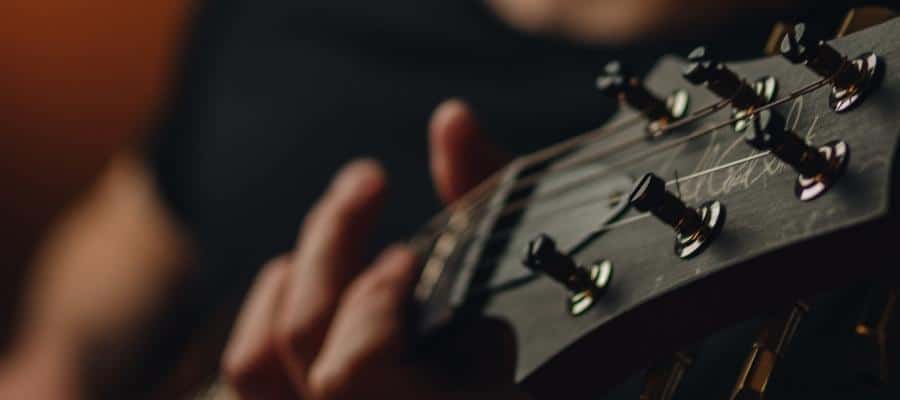 The PRS guitars have throughout their history always stood out with the design as well as the design. These guitars have been introduced back in 1980 by the man Paul Reed Smith and the company still lives and it is among the legends of guitar manufacturing.
Once Paul moved from his garage, he introduced the first more known model, the PRS Custom. PRS managed to blend the modern guitars with the old models which was a Jackpot for them. With the little help of Carlos Santana, this guitar company will leave a huge footprint in guitar manufacturing history.
Today, they are world known company that creates beautiful guitars that produce the highest sound quality there is. Since their introduction, these guitars will be used by the world's famous artists.
Bodies Compared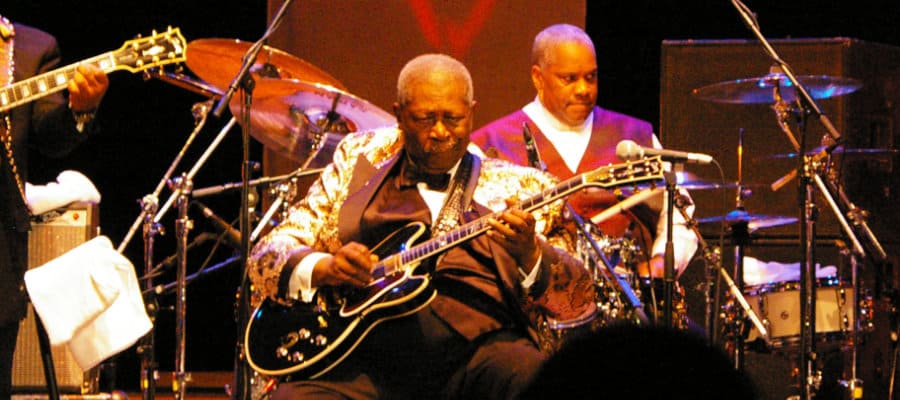 Both guitars share the same body wood type. They usually come with a mahogany body with a maple top. This makes them sustain the sound greatly. Mahogany is known to be the go-to choice for many guitarists.
The obvious difference everyone will notice with these guitars is the body shape. Les Paul models feature a single cutaway design while the PRS models have a double-cutaway body shape. Both bodies are of high quality and it usually all comes down to personal preference.
Neck & Scale Length Compared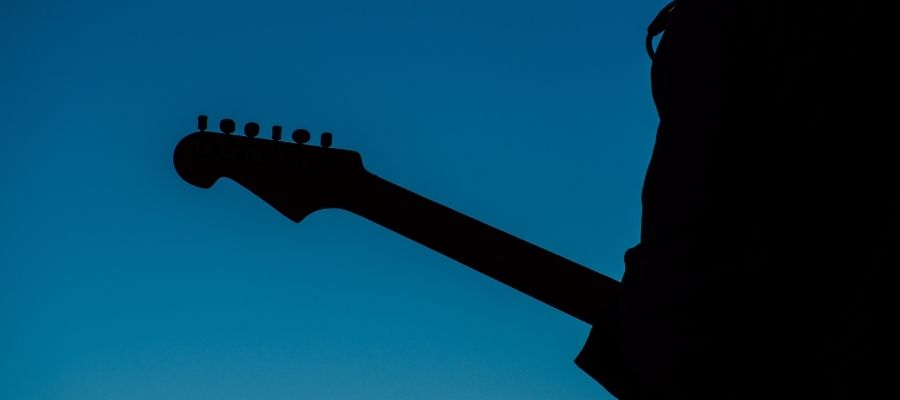 The point where these two guitars part ways is the neck. The Les Paul models usually have a rounded C-shape but there are models with different neck shapes. On the other hand, the PRS models usually have a wider neck with a thinner profile.
The scale is also different with the PRS models having a slightly longer scale of 25inches while the Les Paul models have a 24.75inch scale length. Both are within the range of short scale with Gibson having the better depth and warmth in its tone due to its shorter scale.
Hardware Compared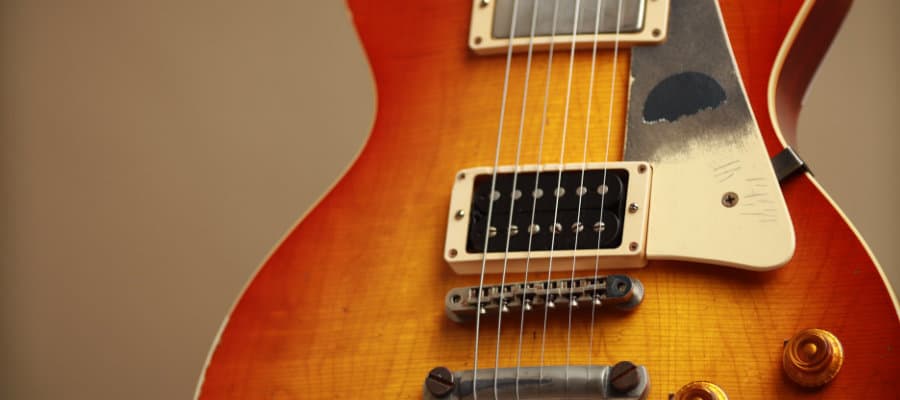 The hardware which that these guitars come with is quite different. The obvious difference is the type of bridge these guitars have. PRS models come with their custom molded tremolo bridge while the Les Paul models have the famous fixed Tune-O-Matic bridge.
Apart from having different bridge types, these guitars come with different types of tuning machines. Les Paul models have the famous Grover Rotomatics machines and the PRS models have their PRS-designed machines. An interesting fact is that PRS produces all of their guitar parts for themselves.
Pickup Configuration Compared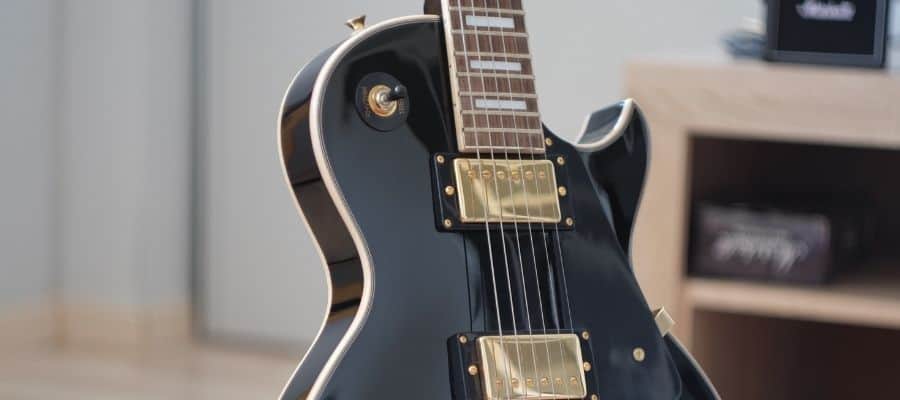 Both PRS and Les Paul models come with a double humbucker pickup configuration, in other words, the HH configuration. This configuration is famous for producing the best heavy distortion as well as warm clean tones with an accent on the tone depth. The difference with these guitar pickups is that the PRS models come with a split coil possibility. Sure you can never get the single coil pickups with coil split, but PRS does it the best.
On the other hand, where the Gibson is better than PRS is with the volume and tone knobs. It has two volume and two tone knobs which allow you to adjust the tone to your need. While the PRS has the coil split option, it only comes with one volume and one tone knob.
Gibson Les Paul Tone
The Les Paul models are famous for their full and thick tones. The reason for their tone is mostly due to their body size and weight. Today, there is almost no guitarist that cannot recognize the iconic Les Paul tone within seconds of hearing it.
Considering the fact that this is one of the most famous guitar models, you can get it in many different shapes and sizes as well as with different hardware. This will result in different tone variations with different models of the guitar.
Les Paul can be a great workhorse for guitarists who do not like to bring more than one guitar with them. With simple amp settings tweak you can get a super versatile instrument that can play almost every genre out there.
PRS Tone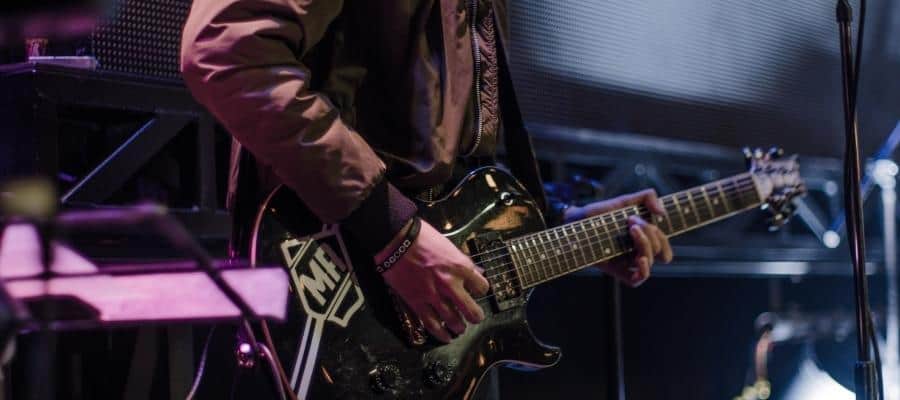 When it comes to the PRS tone, many guitarists will agree that these guitars are the perfect blend between Fender Stratocaster and Gibson Les Paul. So for guitarists who cannot decide between these two guitar models, trying out the PRS is a rather good option.
These guitars have great clarity as well as wide low end which may suit players who are playing heavier styles of music. PRS has gone further with some models having the split coil option which can give you great single-coil sound.
The PSR models truly have a unique tone which many people love. Buying one of the models will give you the ability to produce sound for any genre out there, from heavy to soft.
Gibson Les Paul Feel & Playability
Apart from having a great design, guitarists also fall in love with this guitar due to its ease of playability. The Les Paul model is among the more comfortable guitars to play. Gibson has gone further with changing the neck and body shape with different models further making it easier for guitarists to find the right model themselves.
Most Les Paul models have a neck that tends to tilt upwards. This is great for players who like to play standing up. The only downside of this guitar is its weight, but this is not necessarily a bad thing. If it didn't have its weight, it would not sound as good.
PRS Feel & Playability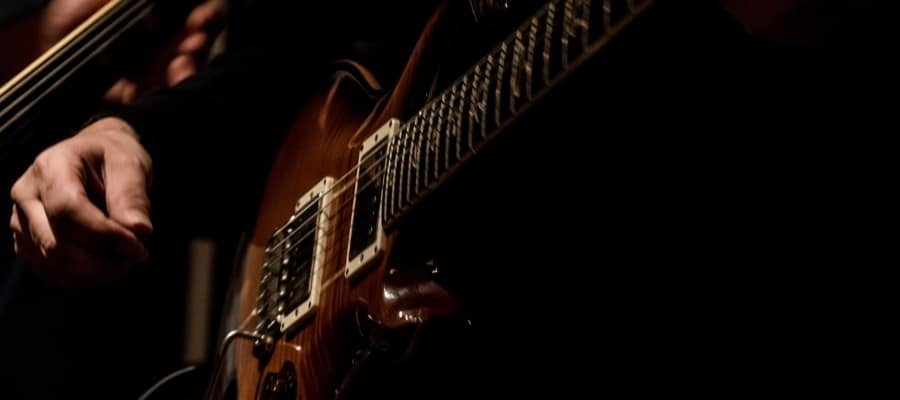 PRS is a great guitar to hold and play. Like Gibson Les Paul, it leans towards the heavier type of instruments, although it does not nearly have as much weight as the Les Paul. The PRS model is considered to be a great guitar for fast playing.
The main reason behind this is the neck of the guitar. Combining its neck with the double cutaway design you will have a great instrument that will give you the opportunity to play with ease everywhere on the fretboard.
Gibson Les Paul Look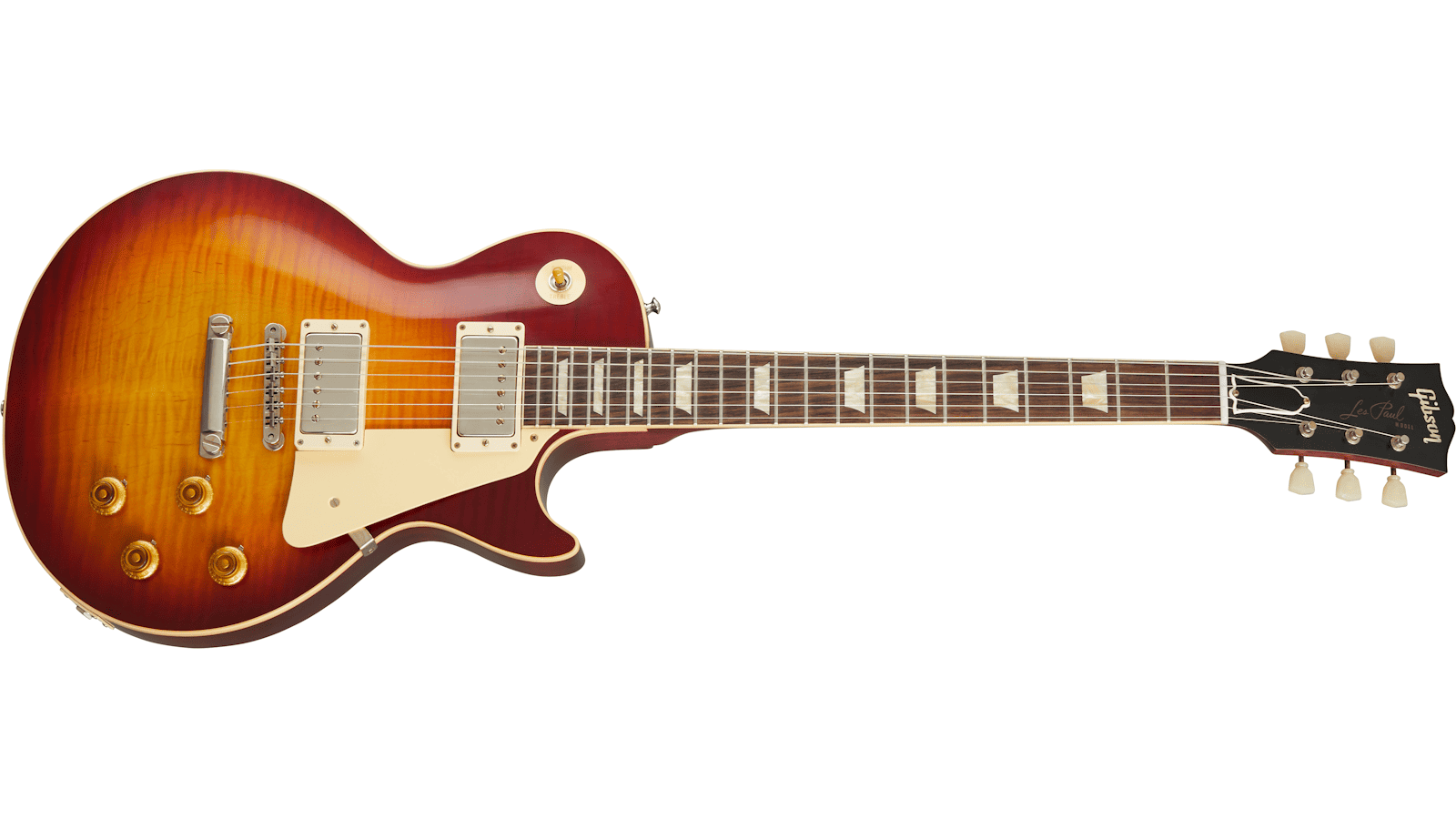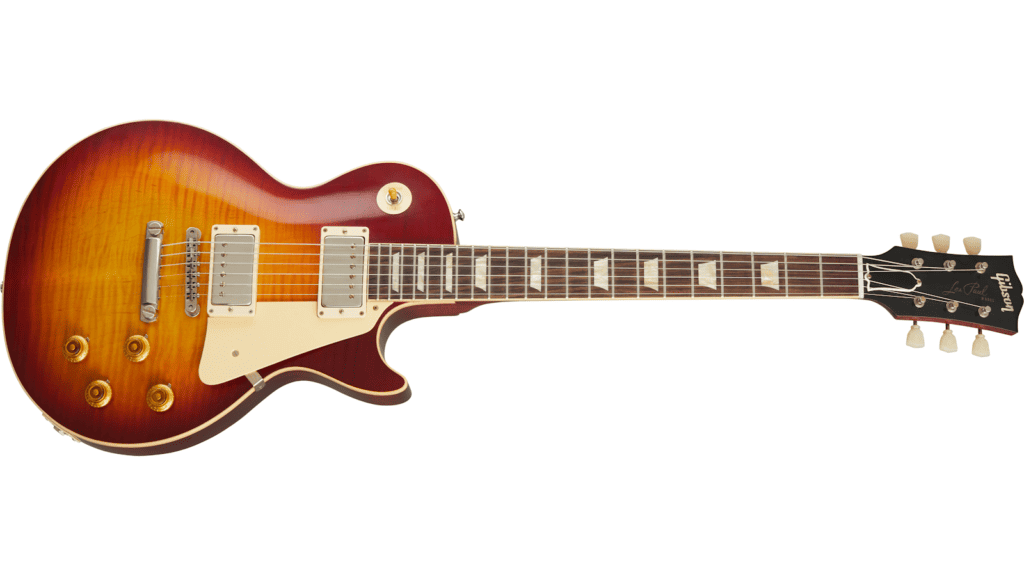 For many guitarists, the Les Paul model is easily the most beautifully designed guitar that ever existed. Although you can get them in many different variations, sizes, and with different finishes, Gibson made sure to keep the model versions within the same range so they can be still recognized easily.
Popular thought is that every guitarist should at one point own the Les Paul model. With its great sound, it delivers a killer look that will make every guitarist look like a rock star.
PRS Look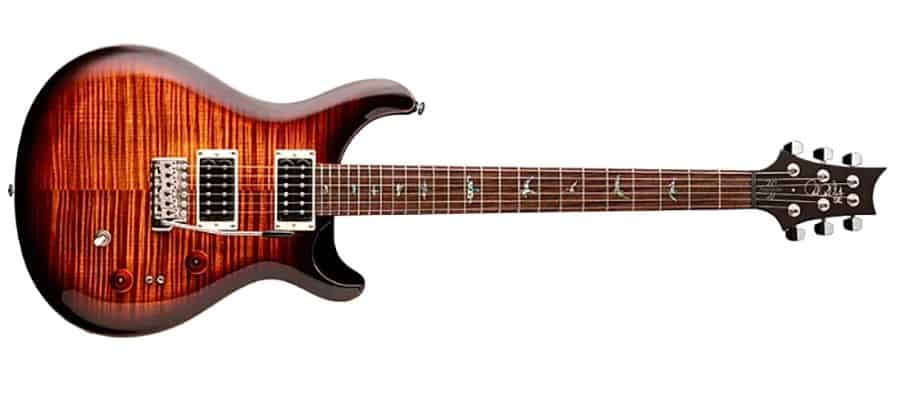 PRS model owns the title of one of the most interesting and beautiful guitars ever made. All of the PRS guitars are famous for the fretboard bird inlays which makes these guitars stand out furthermore.
There are many different PRS models and you can get them in almost every finish there is as well as different fretboard inlay which makes each model more unique from another. Buying the PRS guitars will most likely make you stand out from the crowd visually.
Famous Gibson Les Paul Players
Les Paul
Listing the famous Gibson Les Paul guitarists would not make sense without mentioning the man behind the models' design, Les Paul. Apart from designing the legendary guitar model, this man was for his time one of the best guitar players out there.
An interesting fact is that he named the original Les Paul "The Log" due to its "unfinished" design. Besides the fact that he designed the guitar, Gibson will put his name on the headstock to help sell the instrument better.
Slash
The man under the top hat is rarely seen without his Gibson Les Paul. During the 1980s, the world will see a rock legend be born. That legend's guitar of choice has always been the Gibson Les Paul stock model with which he will create the greatest rock ballads ever recorded.
Nobody who plays guitar hasn't heard of Slash. He was the inspiration for many young people to pick up the guitar. Gibson may also thank Slash for reviving the Les Paul amid the chaos of the single-pickup guitars.
Gary Moore
The creator of one of the most beautiful rock ballads ever is Gary Moore. He is also known for primarily being a Les Paul player. At a younger age, he played for the blues-rock band Skid Row which he will eventually leave and start his solo career.
Throughout his solo career, he never stopped to amaze with his guitar skills. Even after his death at the age of 58 from a heart attack, people are still listening to and learning how to play his solo and songs.
Billy Gibbons
The lead singer and guitar player of ZZ Top is rarely seen without his Les Paul which he nicknamed "Pearly Gates". The reason why he nicknamed his guitar like this is quite interesting. It is mostly associated with the car he sold to buy it.
This particular model has preserved all of its parts, including the frets, to this day. You would not be wrong to say that Gibbons is among the fortunate few who were able to discover a lost treasure sitting right under his nose, or better to say under his bed.
Zakk Wylde
Zakk Wylde is famous for subbing with Ozzy Osbourne for Randy Rhoads after he passed which was not an easy thing to do. Zakk handled the task like a champ and managed to step out of Randy's shadow.
Zakk owns one of the most famous Les Paul models, also known as "The Grail". This guitar had an interesting path in its lifeline. Back between 2000 and 2003, this guitar will somehow fall out of the van while Zakk was on tour and will eventually be returned by a fan later on, to Zakk's luck. Wylde will play a variety of Gibson models, but only one has managed to hold onto its title as the most well-known, and that was and is still The Grail.
Famous PRS Players
Carlos Santana
One of the main people behind the PRS success is Carlos Santana. Although the PRS makes great guitars if it wasn't for this man the world would never see PRS as it sees it today. Carlos Santana is one of the pioneers in the fusion of Rock and Latin music.
For the last sixty years, Carlos will continue to play PRS guitars. PRS made sure to pay respects to this man by creating artists models the PRS Santana Retro and SE Santana. Carlos is easily recognized by many people by just hearing a few of the first notes.
John Mayer
John Mayer is without a question one of the most influential guitarists of the modern age. Over the years he will use many different guitar models, mostly in the range of Stratocaster. The first connection between him and PRS is with the Private Stock Super Eagle guitar which he used for touring with Dead & Company.
Nowadays, one of the more famous guitar models of the today is the John Mayer signature model PRS Silver Sky. This guitar has a unique combo of PRS's iconic neck and Strat-style body shape. It showed such success that PRS recently introduced the Silver Sky SE model, a more budget-friendly option.
Dustie Waring
The lead guitarist of Between the Buried and Me progressive metal band is rarely seen without his PRS guitar. This band is known for pushing the boundaries of metal music with their unique style of playing.
Dustie has designed a couple of signature models with PRS. One of the most notable models is the DW CE 24 "FLOYD". This guitar hits the spot for metal players and delivers a killer tone every guitarist thrives towards.
Zach Myers
Zach Myers is the lead guitarist of the rock band Shinedown. One of the first models Zach ever owned was the PRS Custom 22 which he bought at the age of fifteen. Eventually, he will live enough to have his own signature PRS SE model.
What makes his signature model unique is the chambered body which makes this guitar sound great in the mid-range and has a natural resonant reverb feel to it. Myers has a thorough grasp of the ideal construction and playing characteristics of a guitar. These details have once more produced a great guitar that can be a guitarist's workhorse.
David Grissom
One of the more notable blues musicians of the Austin music scene is David Grissom. He goes a long way back and he has been active since the mid-1980s. For most of his career, he would use the modified PRS McCarty which he truly loved and his feedback on it led to PRS making his signature model.
Apart from creating the PRS DGT model in 2007, over the years David will work with PRS on creating his signature amplifier the DG Custom 30. David Grissom has been seen playing with some of the greatest artists in the world, and rarely without his PRS guitar.
Conclusion
Gibson and PRS had always created great guitars that can satisfy almost every type of guitarist's need. Their most notable models are the PRS and Les Paul models. Answering which one is better mostly depends on personal preference.
Although, Gibson models are fairly easier to get across the globe since they are more popular, having the patience and trying both of the models will give you the best answer on which guitar is the correct choice for you. If the budget is not a problem you can buy both. You can never have enough guitars.
If you found this article useful, you may want to save this pin below to your Guitar board.