Not many musicians have heard about Danelectro guitars, but since the 1950s, they have introduced many original ideas for guitar manufacturing. They are the first company that introduced electric guitars that were affordable and great-sounding, with electric guitar models going as low as $37 during the 1950s.
But where are they made today, and how good are they? Since the 1990s, the Danelectro guitars have been manufactured in Korea and New Jersey, USA. While they mainly focus on making great sound effect pedals, their guitars are also remarkable. One of the first things to notice is the unusual design, which hides many technical innovations.
Danelectro has had its ups and downs, but one thing is sure. Each one of their guitars has a unique sound to it. So what else is there to discover with Danelectro guitars?
Danelectro Guitars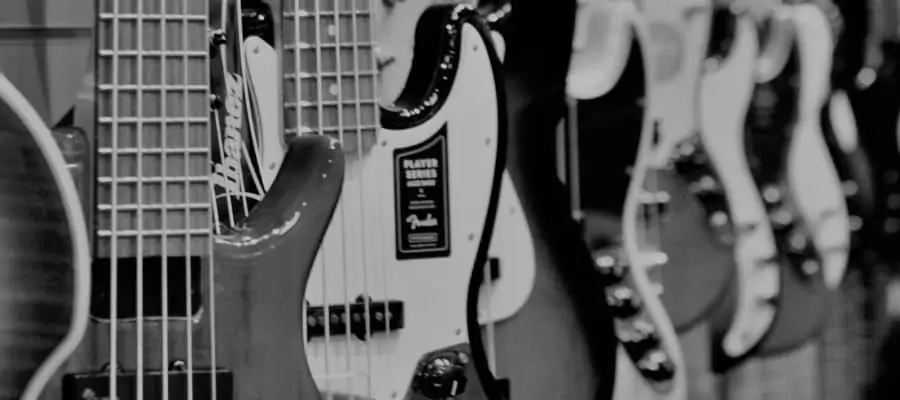 Danelectro is a guitar company founded by Nat Daniel in 1947 that produces musical instruments and accessories. They are one of the first companies to introduce unique designs and manufacturing processes to their instruments. However, not many know that Danelectro was the first company to introduce a six-string bass guitar.
The event of Danelectro being bought by Music Corporation of America in 1966 boosted the manufacturing process of their instruments, making them more present and competitive on the market.
Apart from having a unique look to them, Danelectro guitars were special and still are due to them being budget-friendly and of good quality. Using the Masonite to make the front and back sides of their guitars, instead of the expensive plywood, made the guitars accessible to almost everyone. Implementing the aluminum truss rod made the Danelectro guitars stable, and few of them had any neck issues.
Interestingly, Nat Daniel was not a guitar player, but he still managed to deliver great guitars many people love to this day. Today, Danelectro is still making budget-friendly guitars that are of high quality. So if you are into guitars with interesting and unique designs, Danelectro guitars may be perfect for you.
Where Are Danelectro Guitars Made?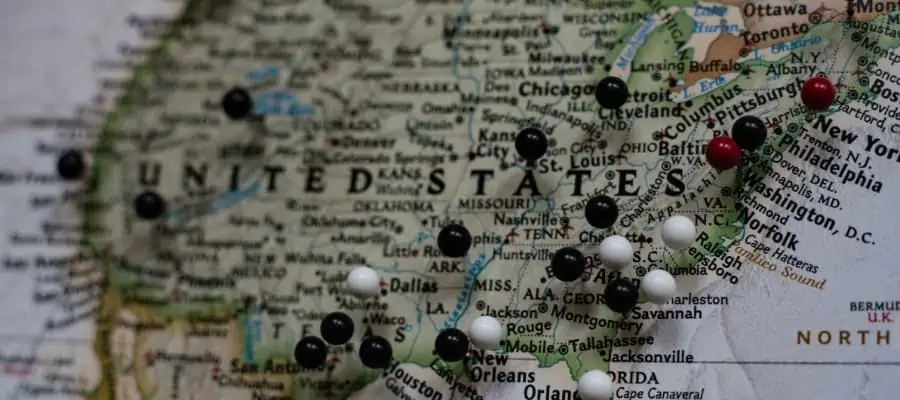 When the Danelectro was founded, it produced all its products, including guitars, in New Jersey. In 1966, Danelectro was bought by MCA and moved its facilities to Neptune in New Jersey, where it kept most of its manufacturing to this day. While there are models made in Korea, most models are manufactured in the USA.
So Danelectro is one of the rare guitar companies that did not move the entire manufacturing to one of the countries in Asia. Apart from models manufactured in Korea, there has been an instance of bodies for the Coral model made in Japan. The Coral model may have been a test by the company to see the end product, but to this day, they are still making guitars in Neptune in New Jersey and Korea.
Does It Matter Where Danelectro Guitars Are Made?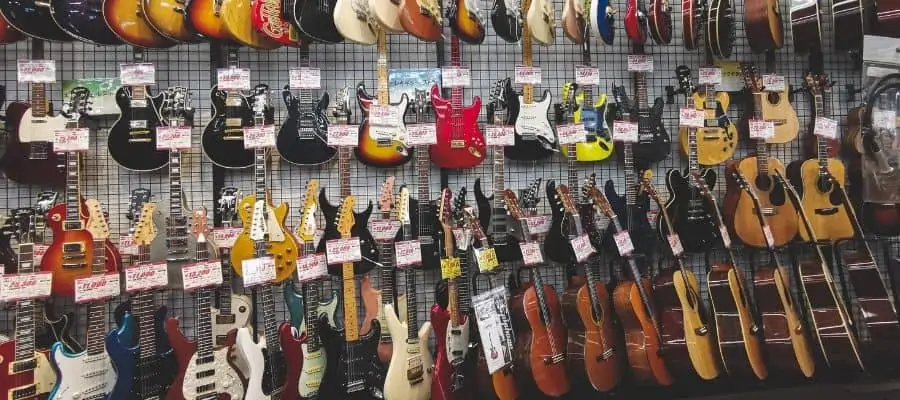 In the entire world, the guitars made in the USA are more popular and considered higher quality instruments than the ones made in Asia. But, on the other hand, guitars made in the USA are most of the time more expensive than the ones made in Asia. Danelectro is one of the rare companies based in the USA that produce instruments that will not break your budget and still deliver good quality.
At the same time, since the manufacturing for most of the models is done in the USA, you will have a more challenging time finding Danelectro guitars in other parts of the world than Fender or Cort guitars. So the fact that they are made in the USA has its pros and cons.
How Good Are Danelectro Guitars?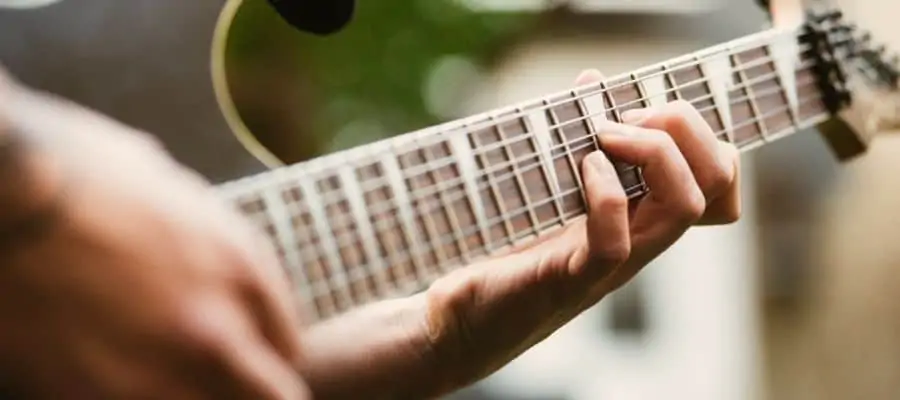 Considering the price they are being sold, Danelectro has excellent value for money. While you may not get a Gibson or Fender standard of quality, Danelectro still put up a fair fight.
Most people who have used Danelectro guitars will agree that these guitars, in regards to the tone, sit somewhere between Les Paul and Stratocaster. With Danelectro guitar, you will get a great clean sound and the ability to have distortion that cuts through the mix.
In their beginnings, since they produced the guitars that cost a fraction of the standard guitars at that time, Danelectro guitars were like a dream of every "wanna be a rockstar kid." Today, you will have difficulty finding old Danelectro guitar in mint condition since the owners would usually replace the pickups and other parts. And in most cases, as soon as they can afford Fender or Gibson guitar, they throw it away.
Danelectro, with its first guitars, was really creative. Apart from their guitars made from the same wood you would use to build your kitchen, they had unique pickup wiring. They had single coils pickups housed in metal round tubes plated with chrome. In addition, the pickups were wired in series, unlike other guitars with twin pickups.
This wiring resulted in Donelectro having that Stratocaster-style sound when the pickups ran solo. Combining both pickups would result in Les Paul humbucker sound, beefy and full.
To this day, Danelectro has kept the prices of the guitar low while still giving excellent quality. In addition, they have a versatile tone which is perfect for guitarists who play multiple genres of music.
The Price Of Danelectro Guitars?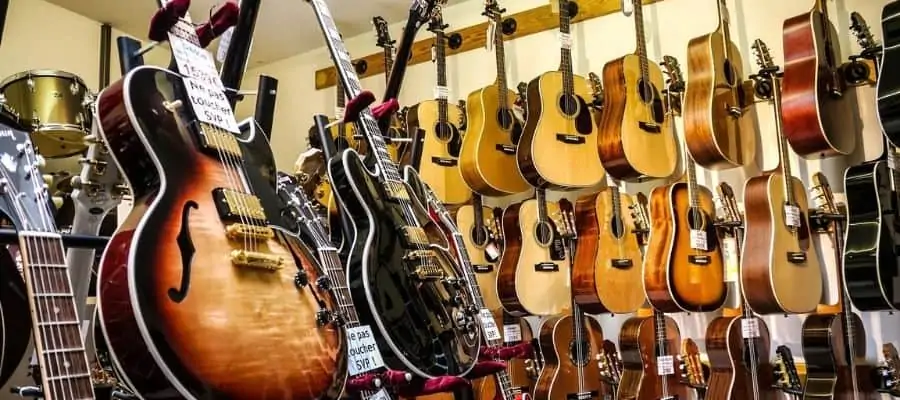 Depending on the model, the price of Danelectro guitars is between $500 and $700. However, Danelectro has always tried to cut the budget down as much as possible and keep the quality at its highest. They have replaced the popular mahogany wood with the poplar wood overlaid with Masonite veneer. For this reason, the price of the Danelectro guitar has been low ever since.
Sure, they are not and will probably never be as good as the Gibson or Fender, but you can get a wide range of tones from these guitars with the proper settings and effects.
Danelectro Electric Guitar Models
During the existence of the Danelectro, they had produced many models of the guitars. With Danelectro, you can find almost every type of electric guitar, from twelve-string to sitars and resonator guitars. Each one of the models has had something unique to them.
'67 Dano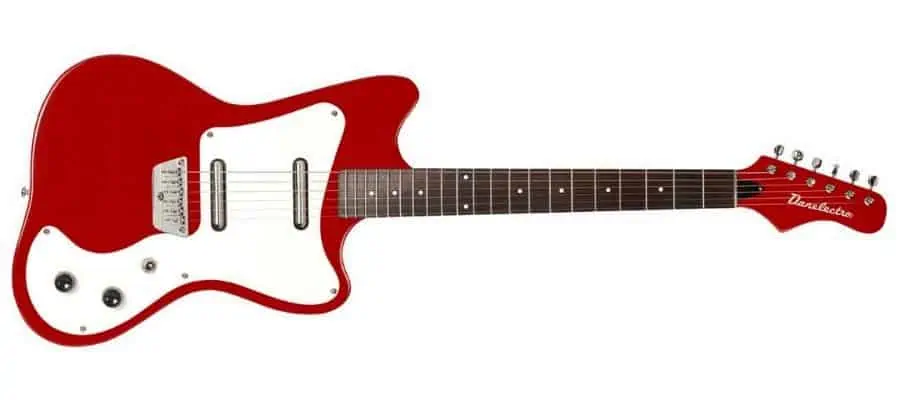 As our first model, we will take a look at '67 Dano. This guitar has a great neck which many guitarists will love. Apart from having a unique offset body shape, it has a 60s vintage feel to it. With this guitar, you can get that iconic early rock'n'roll sound.
The body of this guitar is made out of alder, and it is on a lightweight side. It has unique twin Lipstick pickups that deliver great midrange punch and treble kick which you can adjust with a 3-way pickup selector and volume and tone controls. This guitar retails for around $600.
Baritone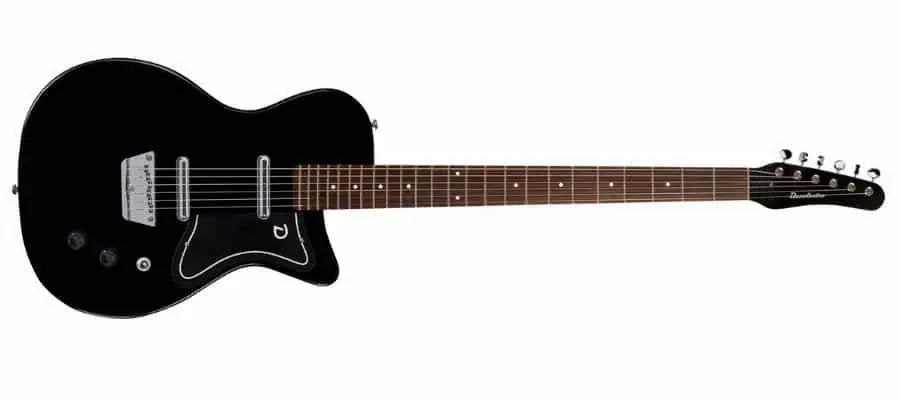 The Danelectro Baritone models are semi-hollow electric guitars with a great and unique sound. While many guitarists are unfamiliar with baritone guitars and their tuning, Danelectro has ensured that their guitars are comfortable and easy to use for anyone.
The neck of these guitars is made out of maple, and it has 24 frets. It is held in place by an aluminum nut. Like many models of Danelectro guitars, Baritone guitars also feature the Lipstic twin pickups, which have a great sound. At the moment, Baritone guitars are retailed for around $600.
Convertible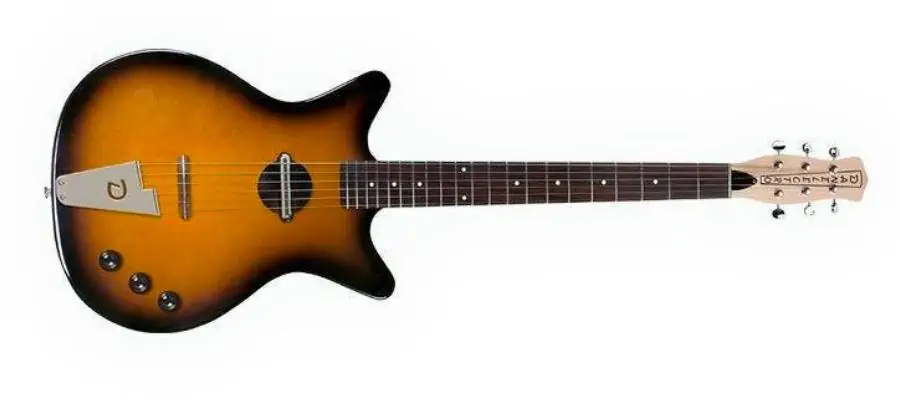 The Danelectro Convertible is one of the first hollow body electric-acoustic guitars that have been offered. Back in the 60s, these guitars would come as acoustic guitars, which could be converted to electric by the players. Today, they all come pre-wired, so you do not have to get your hands dirty. The Convertible models have great resonance to them, plugged in or not.
These guitars come with two pickups, the Piezo bridge pickup, and the '56 single-coil lipstick pickup. This design was revolutionary back in the day since you could get the best out of the two worlds.
So if you want more of an acoustic feel to your sound, you just have to dial down the single-coil pickups, and for a more electric guitar feel, it is the other way around. Blending between these two tones is one of the most interesting sounds you can get out there. The Convertible models are being sold for around $600.
'64XT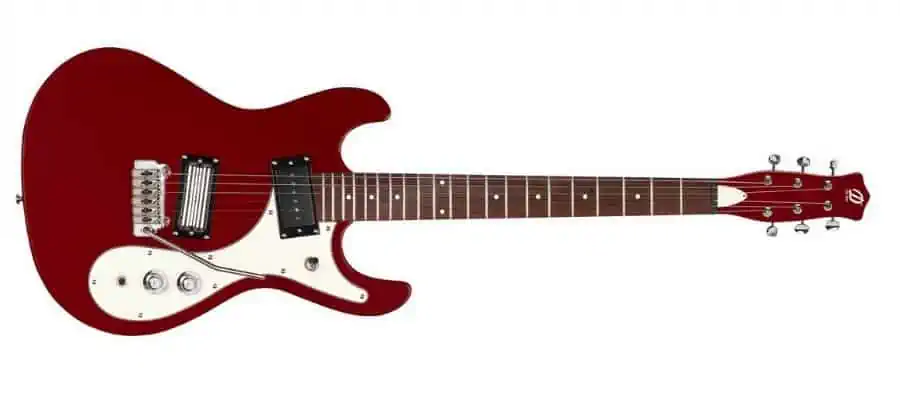 Danelectro believes that the '64XT guitar model is one of the best guitars ever made. It won the Editors Pick seal of approval in Guitar Player magazine. As a unique instrument, the '64XT also has a unique sound.
It has a chambered spruce body which has great resonance without even being plugged in. But this guitar really shines when you plug it in. When combined with great power, the dual lipstick humbucker bridge pickup provides a fantastic tone that will punch through any mix.
The '64XT comes with a Wilkinson vibrato tailpiece, giving you more creative headroom and keeping the guitar in tune. This guitar comes with a push-pull knob, which controls the coil-split of the humbucker. Overall, the '64XT is a great guitar that can cover a wide range of genres. You can get this guitar for $600 online or in your nearest guitar shop.
Vintage 12 String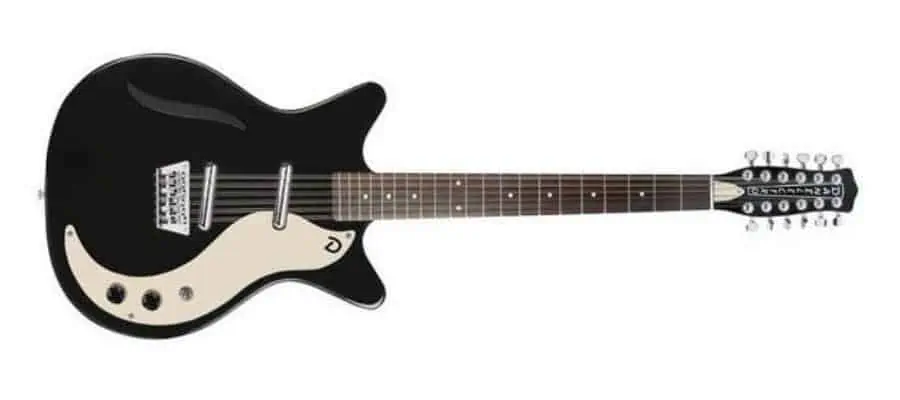 Now we come to the guitar models that you do not encounter often. The Danelectro Vintage 12 string features Shorthorn Hollowbody with an S cutout. The pickups are '45 Vintage Lipstic pickups which Danelectro uses on many of their models.
The sound of these guitar models is brighter, and it has that midrange twang to it. The body is a C profile, and it is made out of Spruce and Hardboard with a gloss polyester finish. The bridge can be easily adjusted, so it fits everyone's needs. Overall, a tremendous and interesting guitar that is worth trying out. The price of these guitars is around $600.
Sitar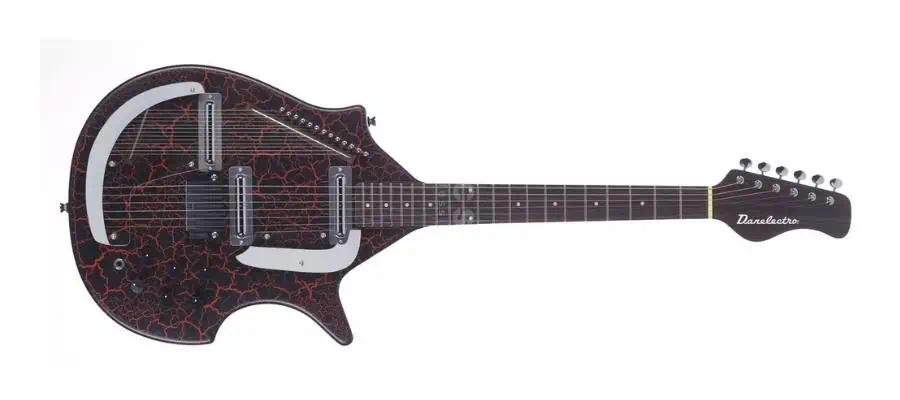 Danelectro Sitar is another guitar that makes Danelectro different from other companies. The Sitar is the reissue of the vintage Danelectro Coral electric sitar made in the 1960s. The sitar may not be everyone's cup of tea, but Danelectro has made it attractive to the general public.
They had made it so that it would not interfere with your guitar playing style leaving you room to learn new scales and create exotic sounds. It has a hollow body made out of Hardboard and Plywood with a Maple neck. It has a rather unusual body shape, which is worth trying out.
The Sitar is equipped with 3 Lipstick single-coil pickups, two mounted for the guitar part of it and the one for the sitar part. You can consider this guitar as '67 Dano with the added sitar. Both of the models have a similar tone. This model is one of the most expensive models Danelectro has to offer, but it is worth trying out. The retail price is around $800.
Resonator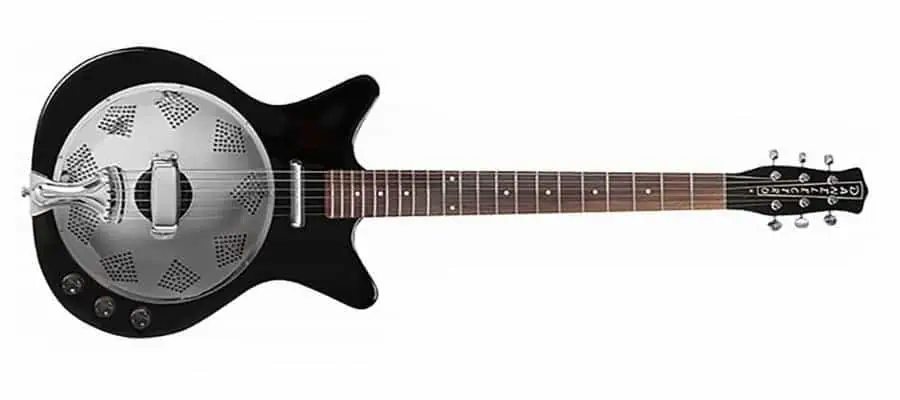 The Danelectro Resonator is a resonator guitar with a great metallic ring and sustain that will satisfy any player looking for a resonator guitar. It has a double-cutaway body shape made out of Spruce and Hardwood with a gloss polyester finish. The tone of this guitar is enhanced with a diamond plate cover. It has one single-coil lipstick pickup with a cone-mounted piezo pickup, giving the guitar many textures.
This guitar is primarily made to satisfy the blues guitarist's needs, but it has also been used in other genres. The Danelectro Resonator is on the more expensive side, retailing for about $700.
Longhorn Bass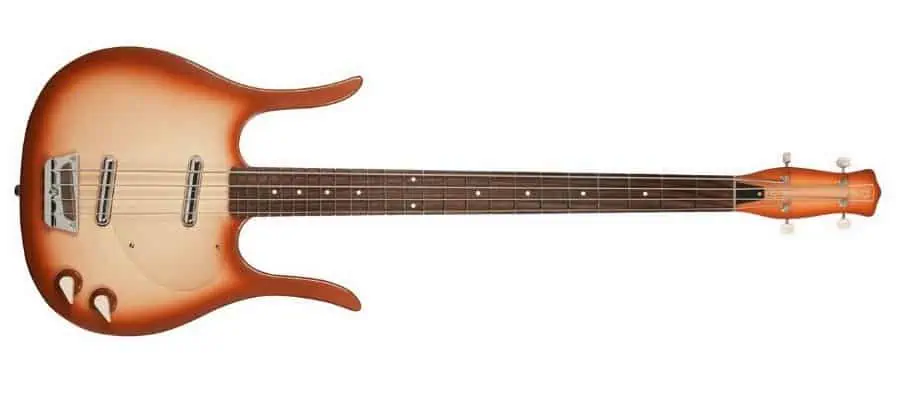 One of the more famous guitars made by Danelectro is the Longhorn Bass guitar. This guitar has a vintage feel with a big and fat sound. It has a really interesting-looking double-cutaway body made out of hardboard and plywood.
The pair of high-output lipstick pickups give you the thumpy, round tone you'd expect from a vintage-style, 29.75″ scale bass. This guitar can cut through any mix, making them perfect for heavier genres such as the rock genre. Another thing to note about this guitar is that it is made to withstand a great amount of abuse. Currently, this guitar is available for a price of around $550 to $600.
Does Danelectro Make Other Products Besides Guitars?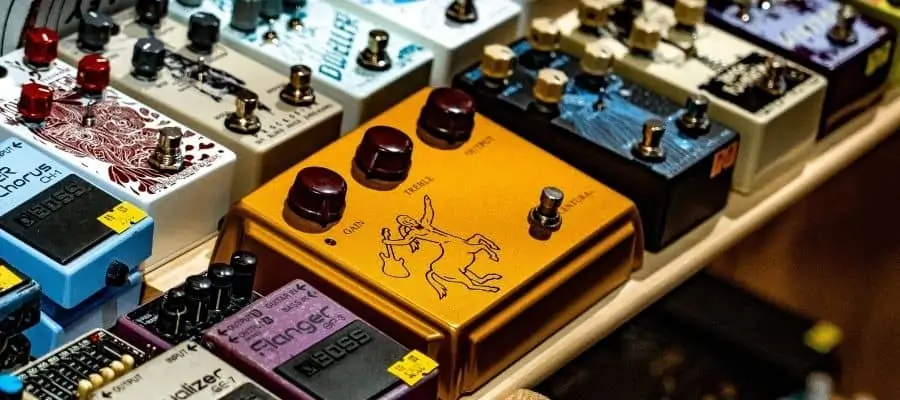 Danelectro is not focused only on guitar manufacturing. In its beginnings, they were manufacturing amplifiers for Montgomery Ward and later for many other brands. To this day, they still have great amps to offer. Apart from amplifiers and guitars, Danelectro has an excellent offer for guitar accessories and effects pedals. All of their products have a vintage vibe, which makes them unique.
Apart from guitars, amplifiers, pedals, and other guitar accessories, Danelectro does not make other instruments. They are focused mainly on guitar-related products, which is good since they can focus on delivering great quality for their products. If you go to their website, you will see that all of their products have something unique to them.
Who Uses Danelectro Guitars?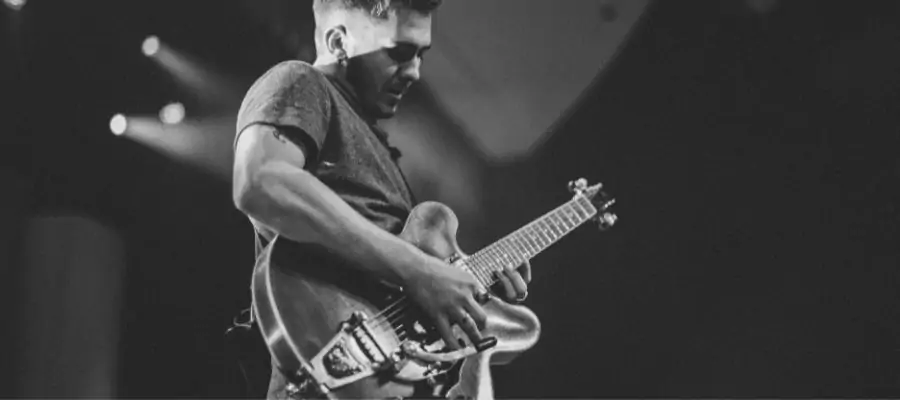 Being one of the oldest guitar companies out there, many famous guitarists have been using the Danelectro guitars. Considering that their guitars cover a wide range of types of music, you can see them used in almost each one of them. The most famous artists that use the Danelectro guitars are
As you can see just by reading these names, there is not a single genre of music these guitars can't be used, from country music to hard rock. That is what makes these guitars great.
Conclusion
Danelectro is one of the most interesting guitar manufacturing companies. In the past, they had always tried to stand out from the crowd, and to be honest, most of the time, they succeeded. However, with their great innovations and interesting design, having one of their guitars in your arsenal will add great variety to your tone. Apart from being inexpensive and good-sounding, each of their guitar models has a unique body shape never seen before. For all of those guitarists who love the 1960's vibe, Danelectro guitars are the way to go.
If you found this article useful, you may want to save this pin below to your Guitar board.