Cort is one of the largest guitar manufacturers in the world, with over 50 years in the business. Cort guitars offer some of the greatest guitars in terms of price and quality thanks to a few key factors; one of them is the place where their instruments are made.
So, where are these amazing Cort guitars made? Today most of their guitars are made in Indonesia. They started making them in Korea in 1973, but in the mid-90s, they began moving to Indonesia and China to manufacture their guitars.
A few interesting decisions made by the people at Cort eventually led them to be as big as they are.
Cort Guitars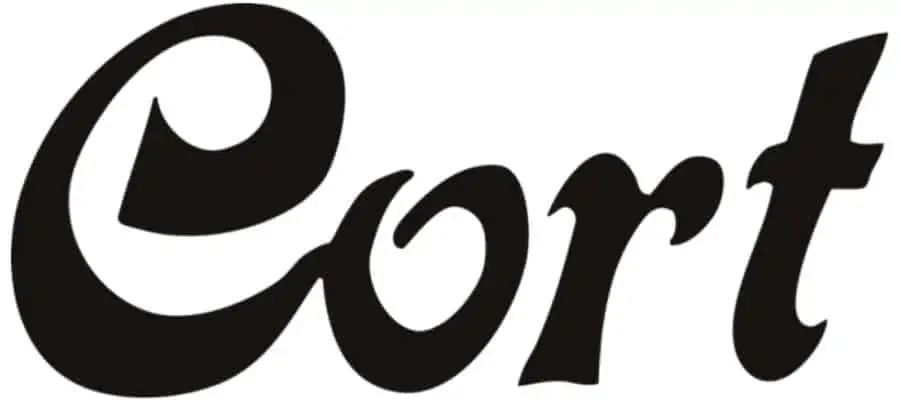 Cort is a South Korean manufacturer founded by Yung H. Park along and Jack Westheimer, but they don't just make guitars; they also make basses and acoustic guitars, and they have been doing it since 1973.
Even though there are a lot of original Cort guitars with their brand in the headstock, the company steered towards original equipment manufacturing which is producing or making instruments for another company under another brand.
Where Are Cort Guitars Made?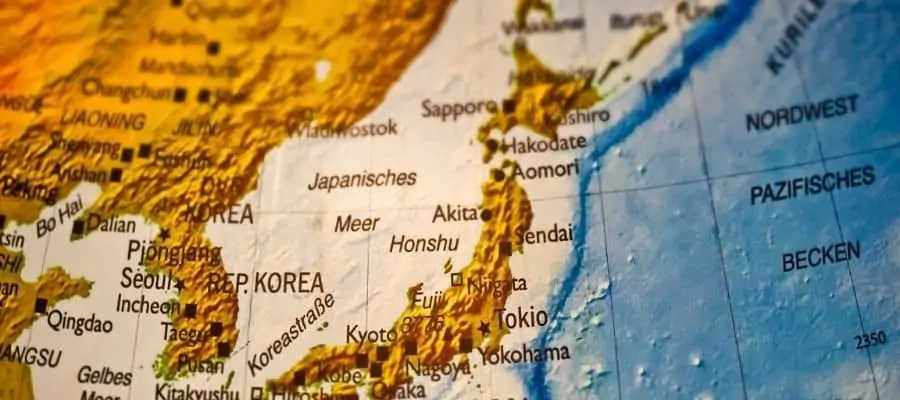 These are some of the greatest quality guitars out there in the music market, so naturally, the location must be an important factor in the final product, but we will get to that later.
Cort guitars come from Seoul in South Korea, so naturally, they were made there, but as the demand for a successful company grew, so did their plans of expanding to other countries.
This included having other manufacturers in China and Indonesia.
This shift came for a few reasons; one is that the cost for manufacturing guitars is a lot cheaper in Indonesia and China compared to South Korea. The other is that after a few issues with Cort factory workers and government problems, Cort stopped adding manufacturing capacity in Korea in 1992.
Let's dive into some details of the manufacturing of guitars before the 2000s and after since there was a big change due to the place the guitars are made.
Before The 2000s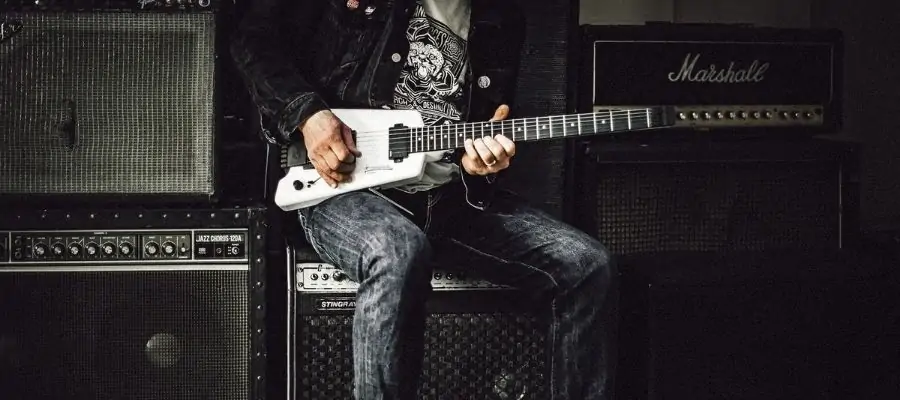 The manufacturing of Cort guitars began around 1973, and it was after shifting from a piano importer to a guitar manufacturer.
They always were an OEM supplier from the beginning, but as time went on, they eventually released guitars branded with the new company name, Cort.
Of course, many of these guitars were made in Korea, including headless guitars in the 80s, which led them to close deals with Ned Steinberger and partner with Kramer and Hohner.
After The 2000s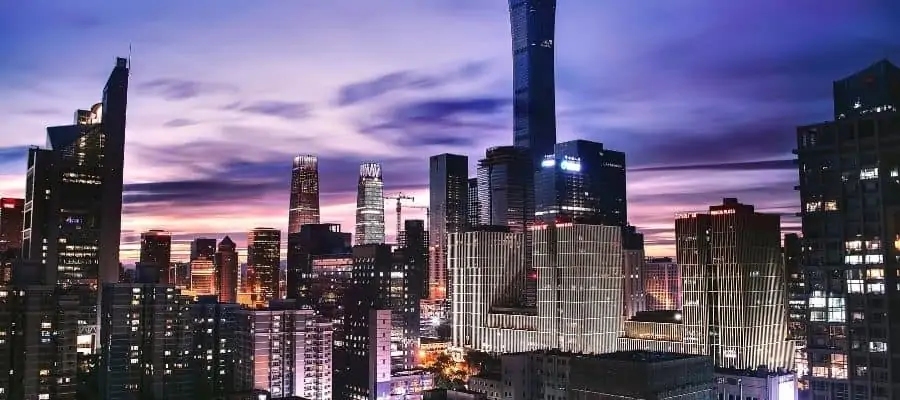 Today is a very different story when it comes to the location of Cort factories since there are very few guitars that are made in Korea. It's all made in Indonesia and China and distributed by Davitt & Hanser (Wissmuller 2014).
A lot happened to make Cort, a South Korean company with abandoned factories, including many workers losing their jobs in April 2007.
Cort laid off 56 workers at its factory in Bupyeong, Incheon; that July, it shut down a factory in Gyeryong, Daejeon, firing 65 workers; and in 2008, it closed the Bupyeong factory and let the remaining 125 workers go.
When these workers decided to fight their one-sided termination, none of them could have dreamed that their fight would last more than 10 years. So much time has passed that they now joke that it will be time to retire as soon as they return to their jobs.
Does It Matter Where Cort Guitars Are Made?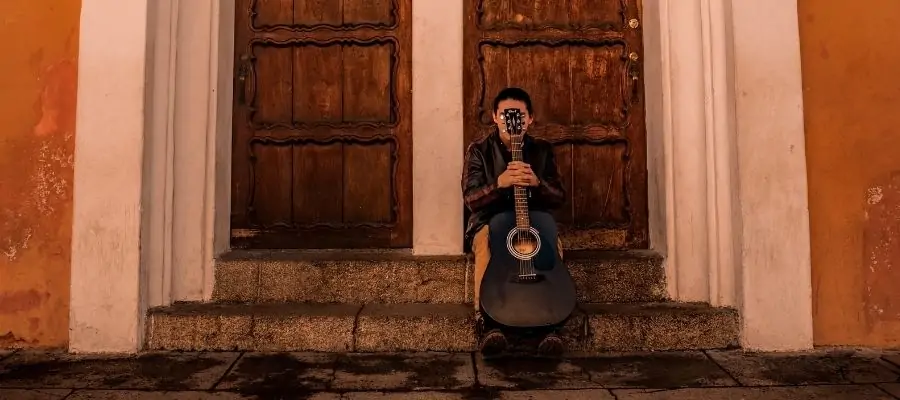 It does, however, when it comes to skill and the art of manufacturing, it is something that has been spreading to different parts of the world. Still, no matter how good some people can be at making guitars, some key factors have an impact on the guitar.
The most important variable is the wood and the temperature for drying wood which can dramatically change depending on your workplace.
There is also a sort of "common knowledge" in the guitar community that holds the US in the highest quality spot, followed by Japan, Korea, and Indonesia. However, this is not yet in stone, and Matt Masciandaro, CEO of ESP guitars, reaffirms this by saying that: "Skilled workers and state-of-the-art technology aren't exclusive to the US, and US-made isn't automatically superior."
That said, anyone has preferences, and there is something about musical instruments that is very subjective. When someone talks about the "feel" of a guitar, it's not exactly easy to describe objectively.
Some may say they prefer the feel of Indonesian-made guitars; others may say Japanese guitars are better; in the end, there are subtle differences in the result; you just have to see it for yourself.
How Good Are Cort Guitars?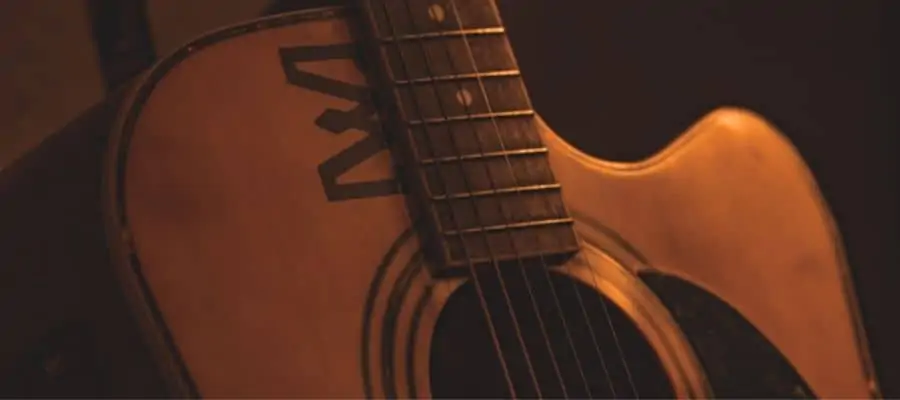 Cort guitars are really good, and they are worth their price. They used to focus on entry-level and medium-level guitars, but as time went by, the quality of their instruments made them able to compete with the higher-quality guitars in the market.
One of the greatest things about Cort is that whether you choose a cheaper or a more expensive guitar, the quality matches the value of its price without a doubt.
The great thing about Cort guitars is that they are easy to trust since those bigger names such as Gibson and Fender owe a lot of their glory to Cort manufacturing, so it's not strange for them to make a lot of great guitars.
What Guitar Brands Are Made By Cort?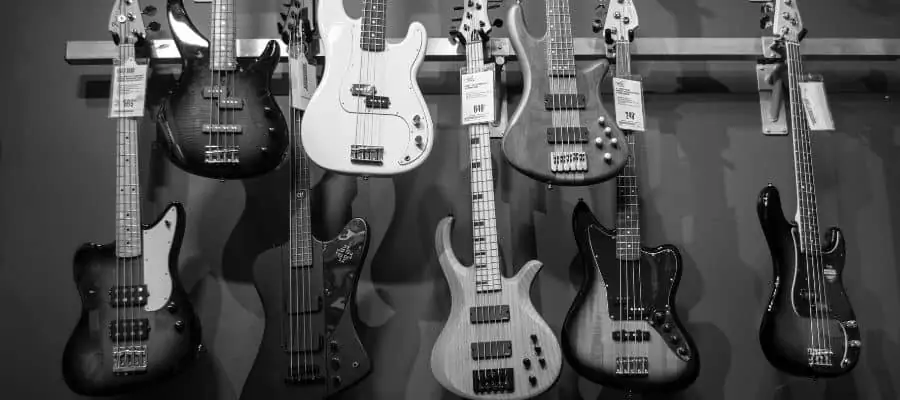 This is one of the most important aspects of Cort as a company because it's the reason why they are one of the largest guitar manufacturers in the world. If you play guitar, there is a high probability that you've played the guitar that was made by Cort.
Cort is well known for making guitars for some of the most popular brands globally, including Ibanez, G&L, Parkwood, and Fender.
If you think about it, when someone says that Cort "copies" other brands, well, that is not exactly right when you know they make those guitars, of course with the ideas and models given by the brands themselves, but still, they make the guitars.
There is a great anecdote by Richards Guitars that shows how Cort simply went under the radar making amazing guitars.
The importance of Cort guitars in the guitar market was first demonstrated to me when I was introduced to Tanglewood guitars in 1995. These guitars just sounded fantastic, played beautifully, and the quality was first class – in a league of its own.
Little did I know that pre-1995 Tanglewood was pretty much unheard of – basically a budget brand with no added brand value or prestige at all. It wasn't long before I got to understand that Tanglewood had begun having their guitars produced in the Cort factory to improve quality and move their brand image up the ladder into the mid-range markets.
I was fully supportive of the guitars as they were first class; in fact, I rapidly became the largest dealer of Tanglewood guitars in the UK and remained so for a decade.
This is also a good opportunity to note that choosing Cort guitars would, in some ways, save you money because they know how to make your favorite guitars.
Still, they don't cover all the ground of the market, and that is a good thing because, with all the versatility and amount of guitars they make, they know their limit and avoid becoming "master of none," and stay in the "jack of all trades" zone.
The Price of Cort Guitars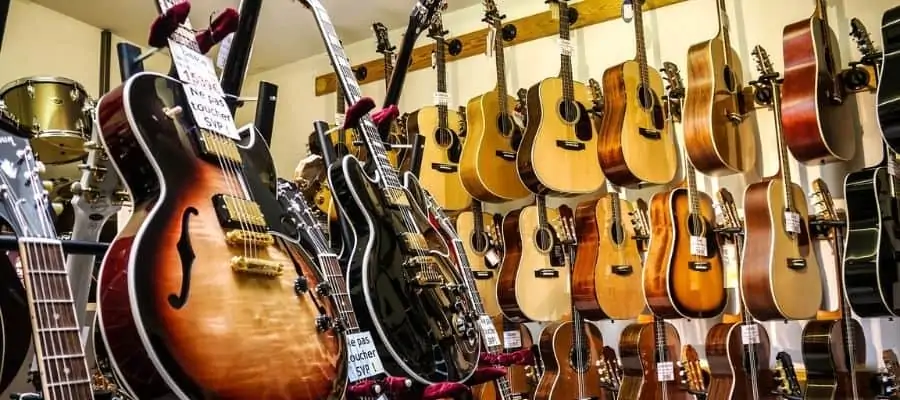 This is one of the strongest points, and not because they are cheap guitars, because that would be a poor choice of words; instead, let's
Cort has built their reputation on being able to take the ideas of existing models from other high-end brands and being able to sell them at a much better price.
It also makes them one of the most versatile brands out there, so let's take a look at some of the Cort models available for purchase.
It's also organized with numbers, for example, when you go to their website you can see various models like the G series, but there are many versions of it, there is the G100 which is the cheaper version at around $170 up to the G300 Pro which is at around $750.
Cort Electric Guitar Models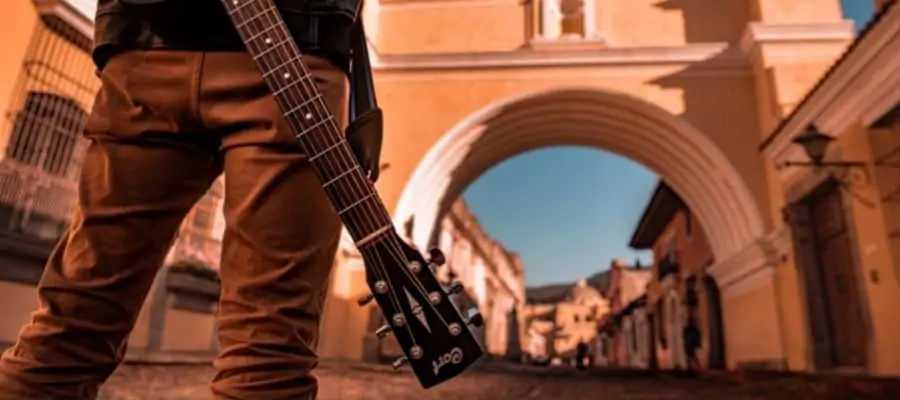 These are the current models that Cort currently has in production; all of these guitars are made either in Indonesia or China.
G Series
These are the Cort versions of the Stratocaster models, which are quite faithful to that classic shape and sound with a double-cutaway design.
X Series
The X series is focused on appealing towards Metal and Prog rock guitarists, with its modern design and super strat sound with two humbuckers.
KX Series
The KX is similar to the X series. However, they do feature 24 frets that allow for more freedom in the high note department.
CR Series
If you are looking for that Gibson Les Paul style, the CR series is the way to go; it's almost identical.
Sunset Series
These are some of the most interesting models Cort has to offer since it has the Sunset TC, which is a blend of classic guitar styles such as Gibson, Gretsch, and Rickenbacker, perfect for blues and jazz.
On the other hand, they offer the Sunset Nylectric, which is a true "Electroacoustic," merging the best of both worlds into one guitar with the same vintage style.
Manson Series
This series is all about Hugh Manson's amazing designs, including the Classic TC and two models that came to be thanks to the partnership between Muse's frontman Matt Bellamy and Manson, which are the MBM-1 and the M-Jet.
According to Hugh Manson in an interview about the collaboration with Cort:
Cort was the obvious choice as a manufacturer for my designs. They have many years of experience in instrument building, both for other companies (on an OEM basis) and for themselves. I visited the factory in Indonesia and was pleasantly surprised to find a state-of-the-art factory producing a vast array of instruments.
Their attention to detail at every stage of production and setup was refreshing to see firsthand. The timber is stored and seasoned correctly. The machinery is up to date and all with vast dust extraction ducting to make a safe working environment. The spray facility is state of the art with automated drying racks.
Hollow Body Series
Of course, they offer hollow bodies; they do offer some of the most versatile guitars in the world, so it makes sense that they have the style that has great acoustic tones in an electric guitar, perfect for jazz and blues.
Who Uses Cort Guitars?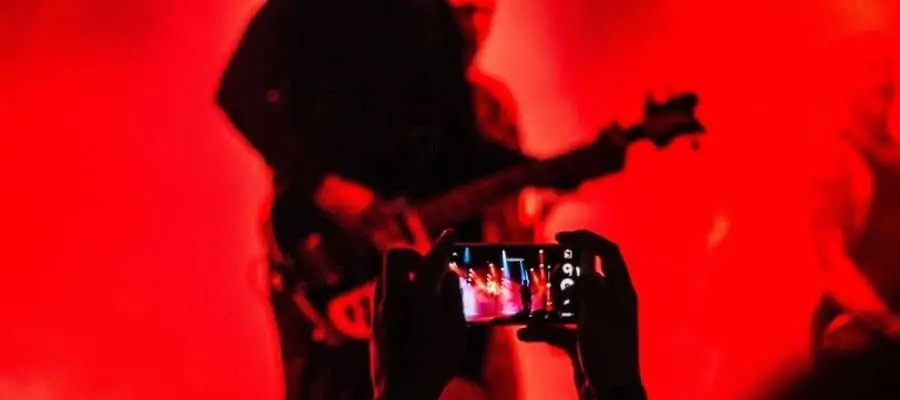 Does Cort Make Other Instruments Besides Guitars?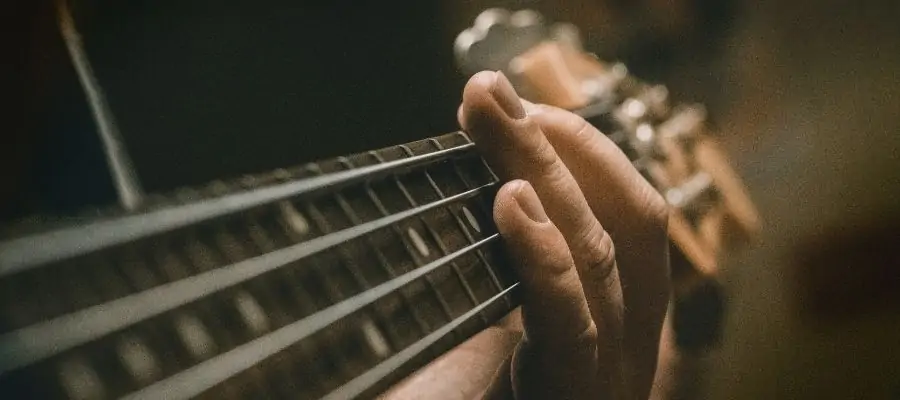 Yes, Cort also makes basses that share the same great price and quality value with a wide variety of models and styles.
They have your classic 4 strings bass, but also 5 and 6 strings bass to suit anyone's needs. There are also great hollow bodies and acoustics.
There is also one specific very famous bass that you may not know was made by Cort, which is Gene Simmons Axe Style bass.
Conclusion
With the increase in quality and influence of Cort guitars, we will likely get to see more artists partnering with the brand and more people like Hugh Manson collaborating to make amazing original guitars at a very reasonable price because, let us be honest, we never thought we could get Matt Bellamy's signature guitar so easily.
By the way, those beautiful Manson/Cort guitars are made in Indonesia.
Despite all the changes over the years, Cort is still one of the biggest names in the guitar industry, thanks to the great work from the Indonesian and Chinese factories. It all comes down to great quality, great price, and a general great influence in the market.
If you found this article useful, you may want to save this pin below to your Guitar board.