For over half a century, Ibanez has been pushing the guitar manufacturing world forward and becoming one of the first Japanese musical instrument companies to make a name for themselves in Europe and North America. Ibanez has made a name for themselves over the years for being the choice of expert players from various styles like Joe Satriani, Paul Gilbert, Steve Vai, Pat Metheny, George Benson, etc.
So, Where Are Ibanez Guitars Made? Most Ibanez guitars are produced in Japan, Indonesia, and China. Most low-end Ibanez guitars in the GIO series and S Series are produced in Indonesia and China. Most high-end Ibanez guitars are produced in Japan and Kora, such as the Prestige series. Custom shop Ibanez guitars are often made in the US.
Ibanez guitars have always been known for designing their high-performance instruments and other accessories, extremely versatile pickups, and optimized electronics.
Ibanez Guitars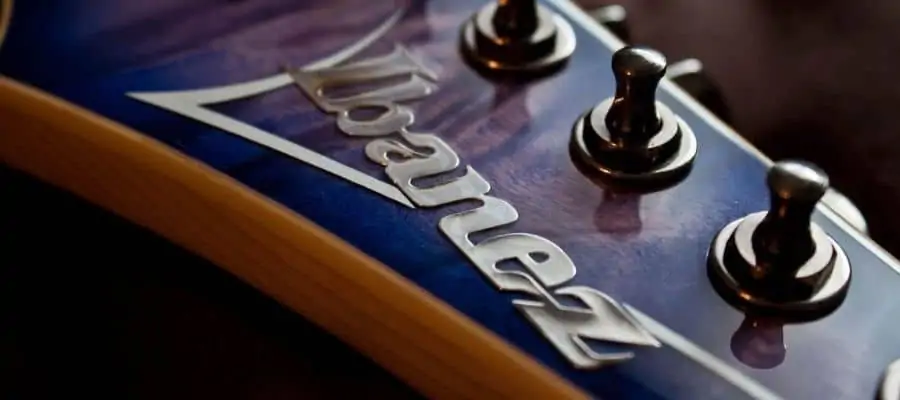 The Hoshino Gakki company began in 1908 as the musical instrument sales division of the Hoshino Shoten, a bookstore chain. Hoshino Gakki decided in 1935 to make Spanish-style acoustic guitars, at first using the "Ibanez Salvador" brand name in honor of Spanish luthier Salvador Ibanez, and later simply Ibanez.
The modern era of Ibanez guitars began in 1957. In the late 1950s and 1960s, Ibanez catalogs showed guitars with some amazing-looking designs. Today, the brand's catalog has never been bigger, encompassing an enviable range of shapes and series' that accommodate all budgets.
However, if you're in the market for a new guitar, it can be challenging to know where to start with Ibanez, as there are so many models to choose from.
Another reason why Ibanez is so well-known is because of its massive instrument range. While their electric guitars are the most popular in terms of demand, Ibanez also manufactures basses and acoustic guitars, as well as compact pedals and even amplifiers.
Where Are Ibanez Guitars Made?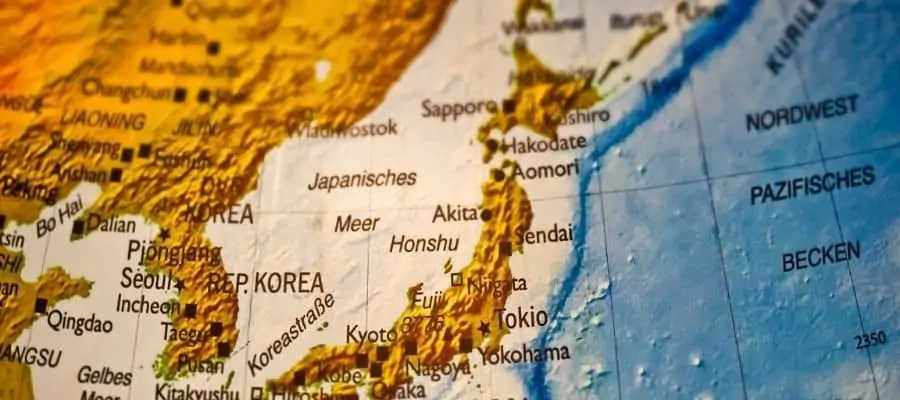 Most Ibanez guitars were made by the FujiGen guitar factory in Japan up until the mid-to-late 1980s, and from then on, Ibanez guitars have also been made in other Asian countries such as Korea, China, and Indonesia.
Ibanez has a huge range of models that you can choose, including Hollowbody and semi-hollow body guitars and signature models too. They have models from the RG series, S series, AZ series, FR series, AR series, Axion Label series, Prestige series, Premium series, Signature series, GIO series, Quest series, Artcore series, as well as the Genesis series.
Between 2005 and 2008, all S series and derivative Prestige models were produced exclusively in Korea. In 2008, Ibanez reintroduced Japanese-made S Prestiges, and all Prestige models since 2009 have been produced in Japan by FujiGen. Chinese and Indonesian-made guitars are an affordable alternative. But like anything that comes cheap, sometimes it's at the detriment of quality.
The only Ibanez guitars made in the United States are Bubinga, the LACS guitars, US Customs from the '90s, and the American Master guitars, all neck-throughs and usually have fancy figured woods. However, some of them are uniquely painted. The AM's are rare, and many people say they are the best Ibanez quality guitar they have ever played.
Does It Matter Where Ibanez Guitars Are Made?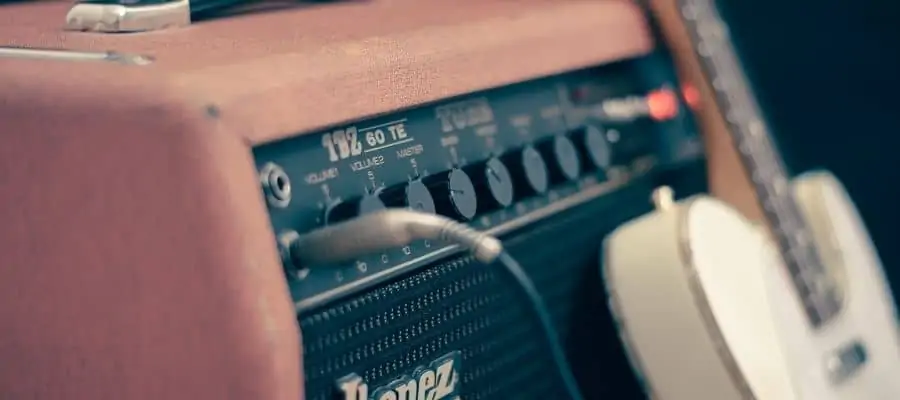 It's no secret that the build quality of a guitar depends heavily on where it's made. Of course, you get good and bad guitars anywhere – but there are some correlations between quality and country.
Different locations and factories have to overcome various obstacles when making instruments, no matter the eventual price of the finished product. The builders' abilities, quality of woods, and even workshop's humidity are just a handful of essential factors in the resulting guitar.
Japan and Korea are well-known for producing great guitars. Ibanez used Japanese factories to produce their instruments. You'll often see that mid-high quality guitars are produced from Japan. Most Ibanez guitars were made by the FujiGen guitar factory in Japan up until the mid-to-late 1980s, and from then on, Ibanez guitars have also been made in other Asian countries such as Korea, China, and Indonesia.
Of course, buying a guitar made in the US or any other country doesn't mean that a more skilled luthier made it than if you purchased one from elsewhere. There are experienced and highly skilled luthiers all over the world. So don't use this as a rule of thumb.
How Good Are Ibanez Guitars?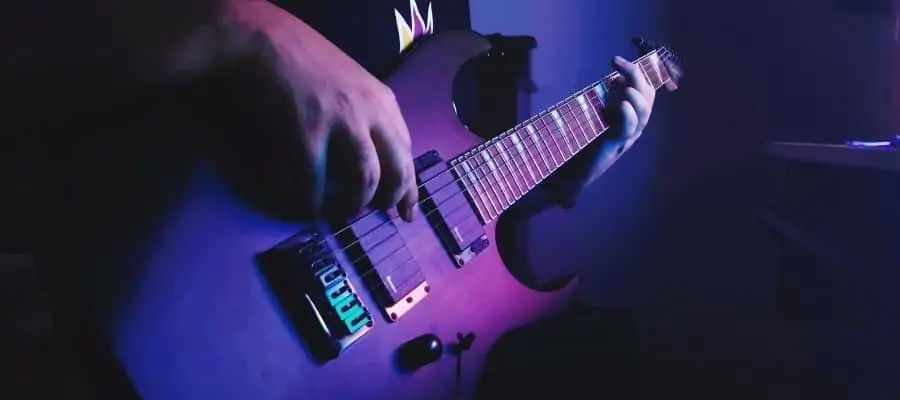 Ibanez is among the most popular brands. The company's appeal is understandable when you consider the huge amount of high-profile artists that have used their instruments in the past.
Another reason why Ibanez is so well-known, as we've already alluded to, is because of their massive instrument range.
Since their explosion in popularity in the late '80s and '90s, Ibanez remains one of the key players in the guitar industry. Now boasting an enviable catalog of models and ranges, the company continues to innovate and design new models that allow players to express their musicianship to the fullest.
Besides electric and acoustic guitars and basses, they also produce other stringed high-quality instruments such as ukuleles, mandolins, and banjos. Ibanez started the guitar business by importing high-end classical guitars, initially made by the renowned Spanish guitar builder Salvador Ibanez, for sale in Japan in the late '20s.
Ibanez is an excellent guitar brand with a strong quality reputation in the industry. They make quality guitars and basses for beginners, high-end instruments for professional players, and everything in between. Fast, thin necks, excellent in-house hardware, and an innovative extended range of guitar models and designs have become hallmarks of Ibanez.
The Price Of Ibanez Guitars?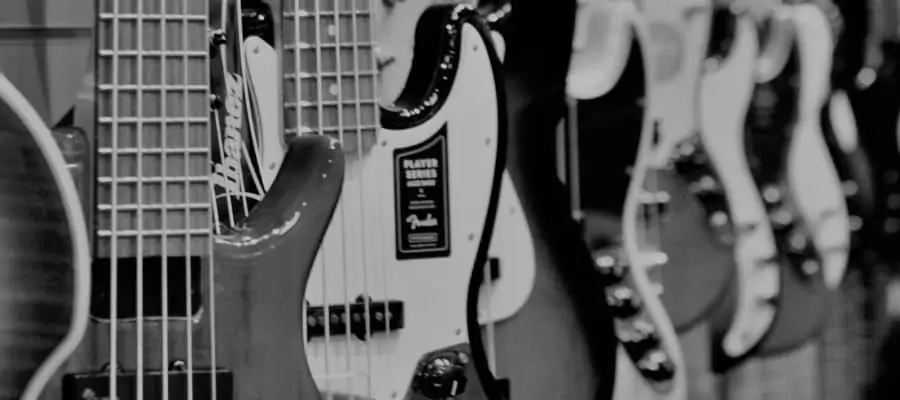 For the past 30 years, the Ibanez Company has offered valuable services and has provided some excellent models. Furthermore, it has fulfilled the demands of musicians from all over the world. They feature a wide range of prices depending on the series of each. As such, the determination of the price of each guitar is dependent on the specific model of the guitar.
Additionally, if you want an entry-level Ibanez guitar, you are all covered with prices ranging between $100 and $300 with the GIO series. The Ibanez Gio is an impressive entry-level series from Ibanez ideal for fresh beginners, similar to Epiphone's answer to Gibson guitars.
The Ibanez SA series is an affordable and versatile range to accommodate players with a slightly higher budget ranging from 300$-500$. This series provides guitars that can effortlessly play several genres and playing styles with a versatile 5-way humbucker and single coil pickups configuration.
The Ibanez AZ Series simultaneously offers retro simplicity and cutting-edge performance for a genuinely pro-grade playing experience with a price range of $1000 to $2000. Taking adaptability to new extremes, the AZ series has established itself and carved out a place that spans everything from the warmest blues licks to the most intense, shred-heavy metal riffs.
The Signature model series is the highest quality Ibanez guitar you can buy, ranging from 2000$-4000$. Prestige series offer the best woods, neck, fret treatments, in-demand pickup, and top-quality hardware. Each is masterfully crafted to the highest standards to ensure unparalleled sound, maximum playability, and exquisite beauty.
Whether you want the JEM or JS signature guitars or a cheap Ibanez GIO entry guitar, you are covered. The essential factor to consider is your preference as well as your pocket's reach.
Ibanez is definitely a great guitar brand. If you are in doubt, just ask someone who has bought it. They will indeed highlight its reasonable prices and consistent quality. In the end, they will tell you they are pretty satisfied with their purchase, and it is worth the money they spend.
Ibanez Electric Guitar Models
Ibanez RG Series Guitars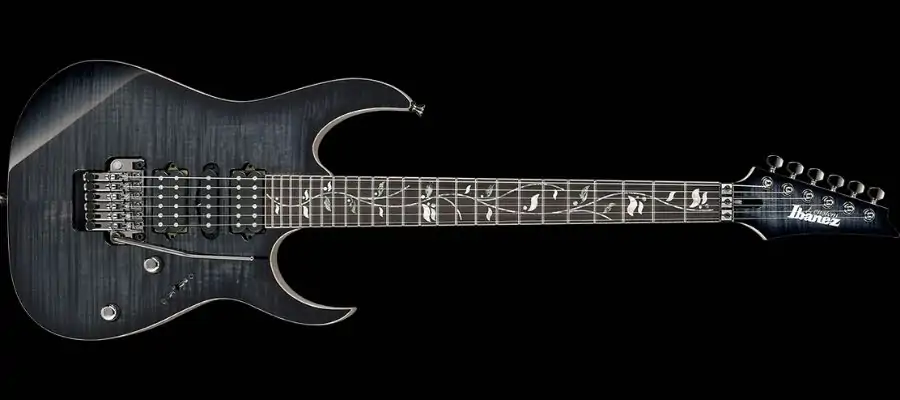 The standard RG body is typically flat, with a curved lower bout that provides greater comfort for a player's forearm, akin to a Strat's body.
RG necks also boast flat 24-fret fingerboards that provide a full 2-octave range per string. These are usually made from Rosewood, Ebony, or Maple. There is a wide range of 6, 7 & 8 string models available in the RG range, as well as multi-scale necks.
Ibanez S Series Guitars
Ibanez S series guitars offer incredible playability and comfort for aspiring shredders, well-known for their thin and elegant body designs.
The S series are constructed from Mahogany which is known for its deep and harmonically rich sound. Most models feature a bolt-on ultra-thin Wizard maple neck, a double-locking tremolo bridge, and a HH, HSH, or HSS pickup configuration.
Ibanez AZ Series Guitars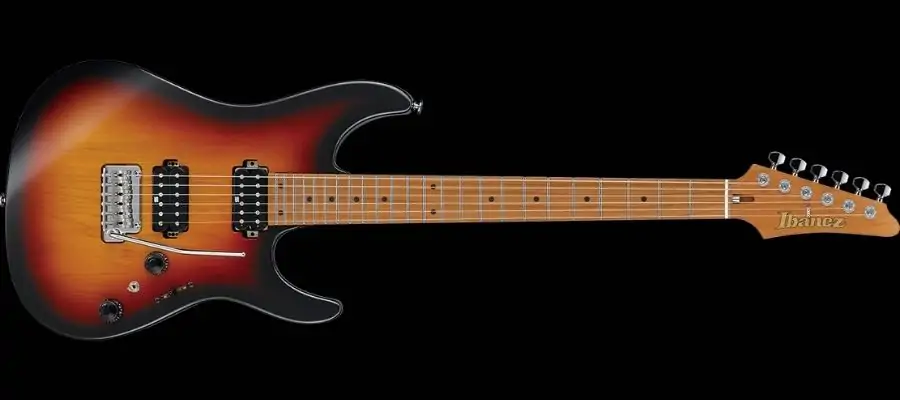 The AZ series takes a more traditional style with a thicker neck feature Alder bodies, and a standard tremolo system and aims for a broader range of styles.
Made from Maple, these necks have satin finishes to provide a fast and slippery feel, featuring Seymour Duncan Hyperion pickups designed exclusively for the AZ Series.
Ibanez FR Series Guitars
The FR series is a line of solid body electric guitar models that has an entirely new body shape, which is kind of inspired by the Fender Telecaster.
FR models feature either ash or Mahogany body, a bolt-on 24 fret Wizard neck, and the Calm Crusher pickups specially designed for the series, and all models in the series to date have dual humbuckers.
Ibanez AR Series Guitars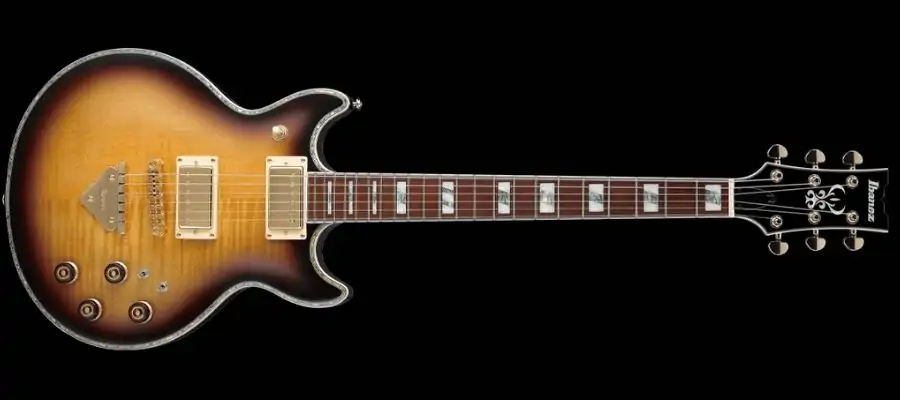 The Artist series or AR is the classic Ibanez solid-body. One of their earliest designs, it's earned legendary status in the guitar world.
AR series guitars feature strong three-piece necks designed for enriched resonance and bodies constructed with woods that provide a rich response and bright attack with a solid sound. Powerd with vintage-voiced Ibanez Super 58 pickups, two Tri-sound switches, giving each humbucker three different sounds and expanding your creativity.
Ibanez Prestige Series Guitars
Crafted by the best luthiers, tonewoods, hardware, and electronics available, these class-leading instruments are used by some of the most acclaimed professional players out there.
The Ibanez Prestige range offers similarly high-quality components. You'll find parts such as DiMarzio, Seymour Duncan, Fishman pickups, GraphTech or bone nuts, Ibanez Lo-Pro Edge Locking Tremolo, Gibraltar bridges on hard-tail models, Tuners from Gotoh.
Ibanez Axion Label Guitars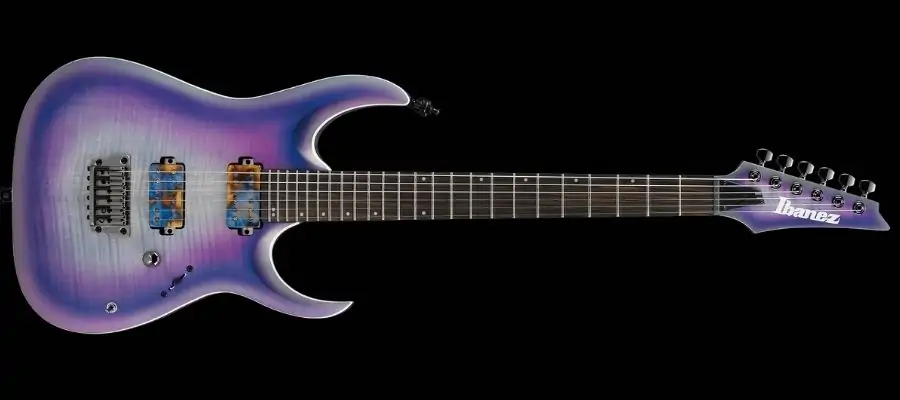 Introduced to the public at the 2019 NAMM show, the Axion Label Series is a fresh batch of electric guitar greatness from the innovators over at Ibanez. They offer multi-scale necks, powerful aftermarket pickups, and even 7 strings. They're genuinely designed for the new generation of modern metal masters.
These guitars offer Fishman, Bare Knuckle, and DiMarzio pickups, Gibraltar bridges, Gotoh locking tuners, and Schaller strap locks.
Ibanez Signature Label Series
The Ibanez Signature Series allows fans to purchase the same guitars that their heroes use. Ibanez Signature Series instruments are made precisely as an Ibanez artist specifies. When Ibanez sits down to design a signature model, the company gives the artist free choice at the design table.
Their Ibanez signature instruments have remained in the catalog since the late '80s, becoming legendary in their own right – mainly Vai's JEM guitar.
Ibanez Genesis Label Series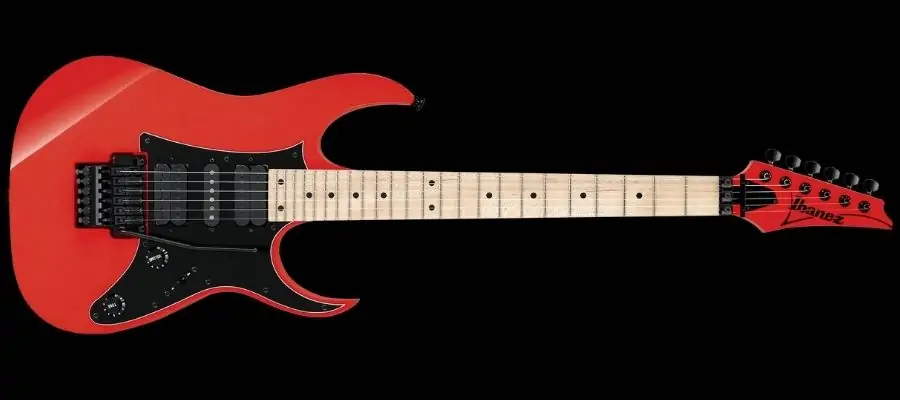 The Genesis Collection guitars are made to recapture the essence of Ibanez's original RG models from 1987.
Available in vibrant colors such as Desert Sun Yellow, Road Flare Red, and Purple Neon. Fitted with original Edge tremolo systems, Ibanez's own "V" and "S" series pickups, and "Super Wizard" Maple necks, performance is still at the forefront of their designs.
Ibanez Quest Series Guitars
The Quest Series is a line of headless guitars featuring the new signature model made for the Japanese guitar player Ichika. Made for players who prize high-performance features and outside-of-the-box design, the Ibanez Quest series brings back the famous silhouettes of the 1980s.
The series' other key features include roasted maple and Bubinga necks, slanted Jescar EVO Gold frets, alter switch, and Quest Series pickups. Ibanez moves the tuning machines to the opposite end of the instrument, displacing the strap buttons for a distinctive look and one-of-a-kind playing experience.
Famous Guitarist Who Use Ibanez: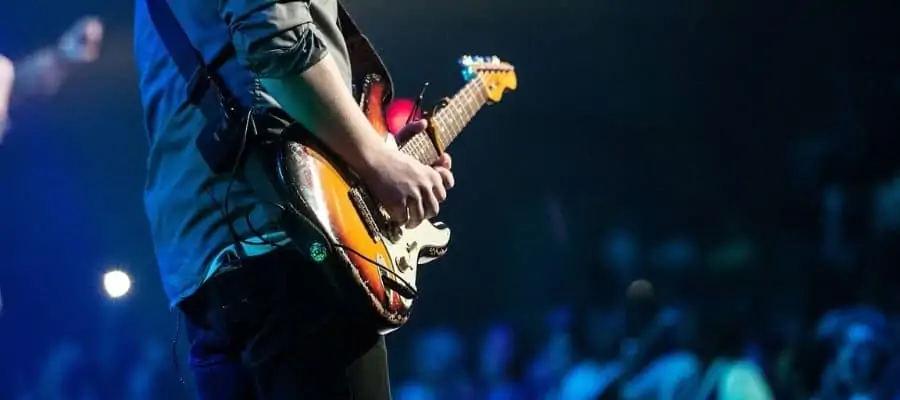 Does Ibanez Make Other Products Besides Guitars?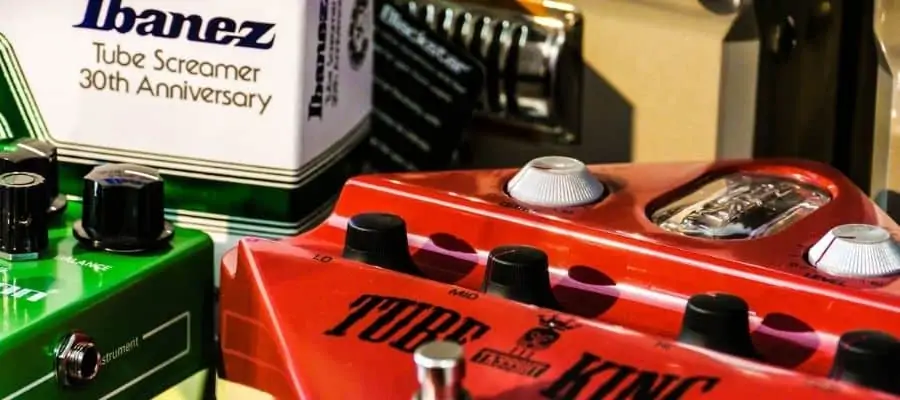 Ibanez specializes in guitars but also other instruments and accessories.
Ibanez sells electric and acoustic guitars and basses, and other stringed instruments such as ukuleles, mandolins, and banjos. In addition, they offer guitar and bass amplifiers and a range of other related accessories.
Ibanez's line of folk instruments combines classic craftsmanship and sophisticated modern technology, producing instruments of quality and integrity that offer professional features and great sound.
These instruments are well-suited from the aspiring player to the experienced musician looking to experiment with a new instrument and explore traditional sounds of American folk music.
Conclusion
With an unparalleled commitment to quality, Ibanez Guitars are considered among the most used guitars by musicians of all playing styles around the world. A quick look at some of the musicians who play Ibanez guitars is sure to leave you very impressed.
One of the largest and most popular manufacturers of electric and acoustic guitars today, Ibanez is known worldwide for producing a massive range of high-quality instruments to suit a variety of genres and budgets. Ibanez makes an impressively wide selection of guitars, so you're sure to be able to find one that is perfect for you here.
To this day, Ibanez carries forward their trademark spirit of innovation and diversity through pioneering new design concepts and endorsing guitarists of all genres.
If you found this article useful, you may want to save this pin below to your Guitar board.