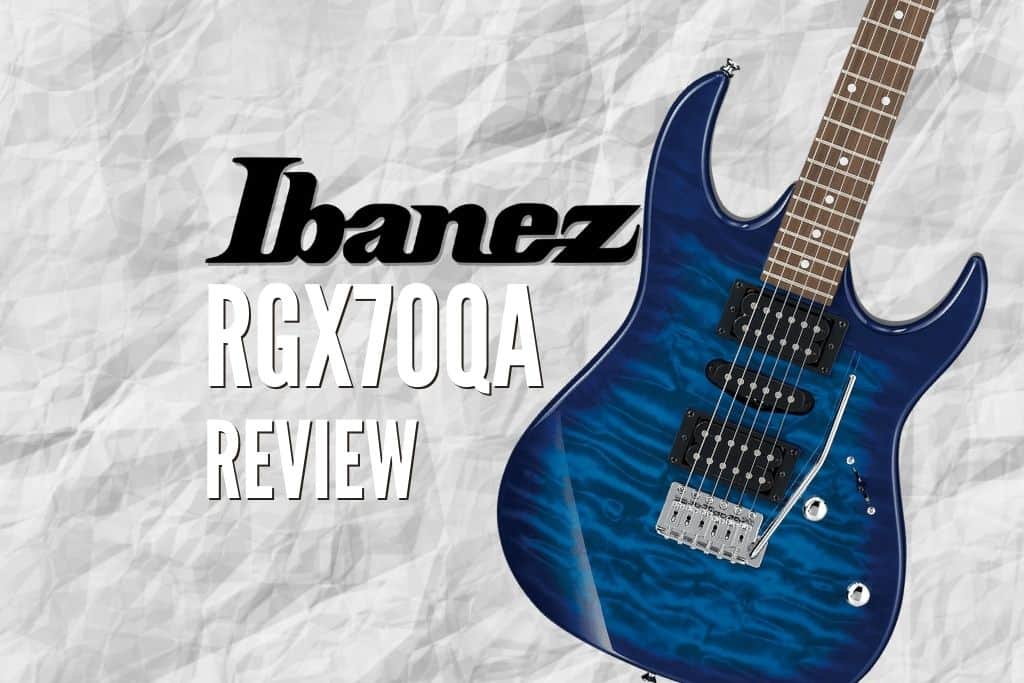 Whether you are a beginner guitar player, or a more experienced one looking for a new guitar, there is a chance you thought of buying an Ibanez. Ibanez has been around for a while, and no one in their right mind will doubt the quality behind this brand. 
But is this guitar good for you? Can you play it? Is it versatile? And generally, is it worth the price? Here, I will go through everything you need to know about the Ibanez GRX70QA guitar. As with any other guitar, this Ibanez is not universal, and there are players who might dislike some of the characteristics or design choices. 
Of course, it all comes down to what you are expecting out of the guitar. As soon as you see the price, you can notice that this is not a high-end guitar, and there are numerous things or parts that could be better.
| Pros | Cons |
| --- | --- |
| Two Humbuckers which can improve the quality of sound, and allow different configuration and settings. The quality of pickups is quite good considering the price. | The model has tremolo instead of Floyd Rose, which isn't as good as it should be. The player won't be able to do dive bombs, at least if they want to stay in tune. |
| A faster neck that is traditional for Ibanez guitars. Similar to JEM models, but with significantly lower price.  | Materials and quality are a lot lower compared to other Ibanez guitars, and it is obviously a cheaper guitar.  |
| The guitar is reliable, it can stay in tune, looks good, and it is a perfect choice for beginner/intermediate players. | Not as versatile as some other guitars. |
As we all know, each guitar has pros and cons, and Ibanez GRX70QA is no different. This model from the GIO series is an excellent guitar for beginner players, and even those with more experience might enjoy playing it.
While there are better guitars than this model of Ibanez, they usually cost significantly more. Considering the price, it is more than obvious that this instrument is entry-level, and it does an excellent job for beginner players. On a scale of 0 to 5, the guitar has a solid 4 (maybe even four and a half). 
Ibanez Guitars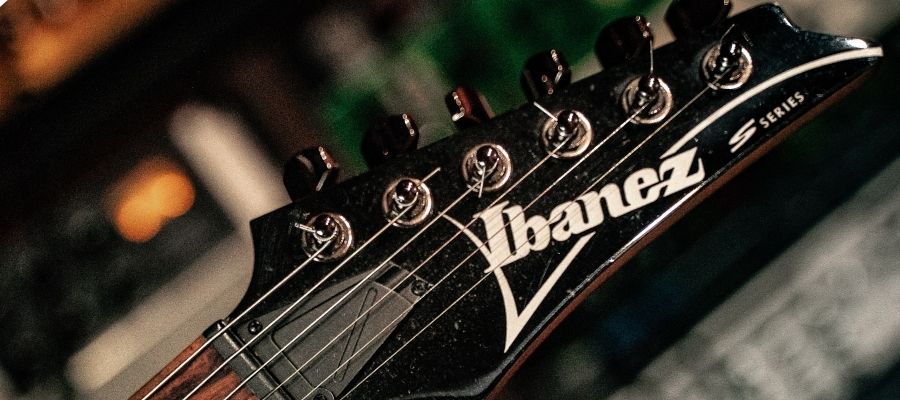 Ibanez is a Japanese guitar company that became rather popular in the eighties. It was founded in 1957, and it had a rocky start. Like most guitar manufacturers, Ibanez focused on designing copies of Gibson, Fender, Rickenbacker, and other famous brands which eventually led to a series of lawsuits.
At one point, Hoshino Gakki (parent company of Ibanez) decided to start creating unique and different instruments. One of the first models that weren't a copy of a Fender or Gibson was Iceman. The Iceman model (along with the Roadstar series) opened a door to the guitar world, and they continued designing their own models ever since. 
Probably the most important moment in the history of Ibanez is during the late eighties when the company partnered with Steve Vai. As you might know, there was a time when Fender and Gibson weren't in the mood to create different guitars. If you wanted a Fender, but with an HSS combination, you would need to go to Schecter, Jackson, or any other company that used to mod Fenders. 
This led to the interesting partnership that put Ibanez on the guitar map and helped them create so many incredible guitars since then. Steve Vai wanted a super-Strat, and Ibanez was willing to create one. The first Ibanez JEM was created in 1987, and it was co-designed by Steve Vai. The rest is history. 
The Specs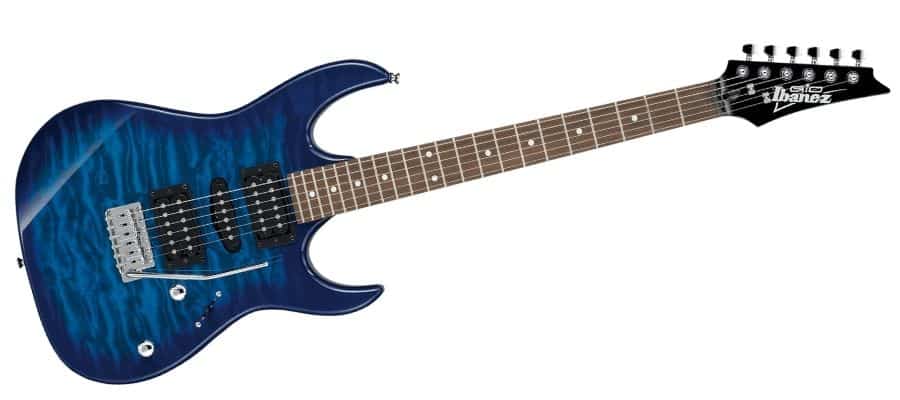 Back to the guitar at hand, Ibanez GRX70QA. Let's take a look at what this guitar has to offer, and what are its specifications.
General
| | |
| --- | --- |
| Series | GRX |
| Number of Strings | 6 |
| Hand Orientation | Right |
| Colors | Sunburst, Blue, Emerald, Black, Red, Violet |
Body
| | |
| --- | --- |
| Body Shape | Soloist |
| Body Construction | Double Cutaway |
| Body Type | Solid |
| Body Material | Poplar (Mahogany) |
| Top Material | Quilted Maple Art Grain Top |
| Top Type | Curved |
| Back Material | Poplar (Basswood) |
| Finish | Satin back, polyester |
Neck
| | |
| --- | --- |
| Scale Length | 25.5″ (648 mm) |
| Neck Construction | One-piece |
| Neck Material | Maple GRX |
| Truss Rod | Adjustment at the nut |
| Truss Rod Type | Wrench |
| Fretboard Material | Treated New Zealand Pine/Rosewood |
| Fretboard Radius | 12" (305 mm) |
| Position Inlays | White dot inlay |
| Number of Frets | 22 |
| Fret Size | Medium |
| Nut | Black plastic |
| Nut Width | 1.6535" (42 mm) |
Electronics
| | |
| --- | --- |
| Pickup Configuration | HSH |
| Neck Pickup | Infinity R (Passive/Ceramic) |
| Middle Pickup | Infinity RS (Passive/Ceramic) |
| Bridge Pickup | Infinity R (Passive/Ceramic) |
| Controls | Volume and Tone |
| Switch | 5 positions: Bridge, Bridge and Middle, Middle, Middle and Neck, Neck |
Hardware
| | |
| --- | --- |
| Tailpiece | Ibanez T106 tremolo bridge |
| Bridge Type | 6-screw tremolo |
| Tuners | Ibanez tuners |
| Finish | Chrome |
| Pickguard | None |
Ibanez GRX70QA is a great guitar for beginners. It offers an HSH combination, which gives you a lot of options when picking a sound. The guitar has a standard five-way switch similar to those you can see on the Stratocaster.
The first position allows you to use bridge pickup only, the second one is for the combination of bridge and middle pickup. The third one is for the middle only, the fourth one is reserved for the middle and neck, and the fifth position is for neck pickup only.
As with a standard Stratocaster, you won't be able to use a bridge and neck combination, and why would you. The idea behind this model is the same as with other entry models. It is not the best possible guitar you can buy, but the price tag is well worth the money. Yes, Ibanez uses cheaper materials, and there is a reason that GRX models are ten times cheaper than Ibanez JEM. 
One of the most apparent things is that GRX has a tremolo bridge (with six screws), while more expensive ones usually have Floyd Rose. The neck of GRX70QA is made of maple, and the fretboard is either rosewood or treated New Zealand pine, based on the year and series of the model.
All things considered, Ibanez GRX70QA is worth the money. It is significantly cheaper than professional guitars, and it is suitable for both beginners and more experienced players. This is especially important if you compare the guitar with others in the same price range, where you can easily see the difference between this one and others.
The Sound, The Feel Of The Instrument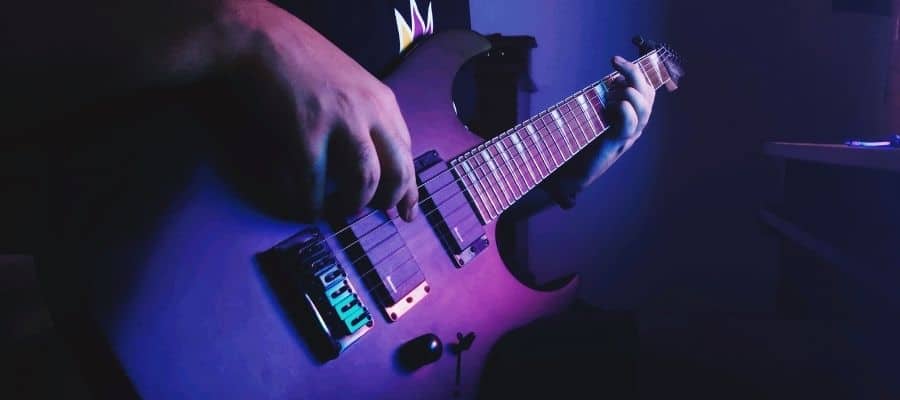 As with any other electric guitar, the most important part of the equipment is the amplifier (or a speaker). If you have an expensive amp, Ibanez GRX will sound great. With cheaper amps, the sound will not be nearly as impressive, but the same will apply to any other guitar, including high-end instruments.
To get a beautiful sounding guitar, it is necessary to buy both an expensive instrument and a high-end amp. However, you can compensate for the sound quality with different pedals that can further polish or change the sound.
Since almost every guitar will sound great on Fender's Twin Reverb or any other pro amp, let's talk about the feel. One of the things that make a world of difference when it comes to different price ranged instruments is subjective feel.
Naturally, this is not something that will apply to every player on earth, and there are those that might dislike Ibanez models regardless of the price. The Ibanez GRX70QA feels rather good for the price. It looks well-made, there are no sharp or unpolished edges, and looks quite good.
The weight of the guitar is around 8 pounds, which is approximately 3.63 kilograms. It is the sweet spot where the instrument is neither too heavy nor too light.
This model of Ibanez has a lot of similarities with Stratocaster. It offers the same number of frets, standard C-shape neck, and five-way switch. You can also pick between a couple of different colors, and each is a transparent sunburst. There is blue, red, violet, black, and emerald sunburst. 
Ibanez GRX70QA Is Perfect For Whom?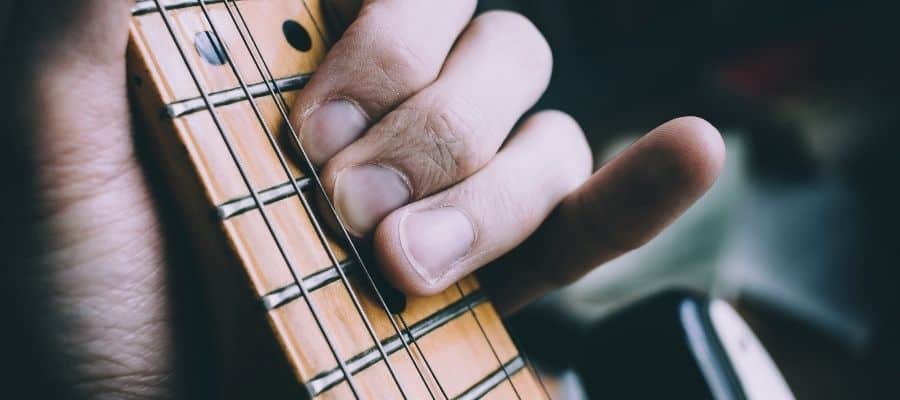 You are probably wondering who is the target market for the Ibanez GRX series. The answer is – anyone. There are no rules or guitars for specific genres. Yes, if you want to play djent, you will probably buy an eight-string guitar. But this is not necessary, you can play any type of music on any guitar.
However, there are a couple of obvious advantages Ibanez has, which might make it more interesting to players who love heavier genres. Due to the fact that it has two humbuckers (in the bridge and neck position), it is more likely that lovers of heavy metal or hard rock will buy this guitar.
Super Strat models are excellent for anyone looking to combine them with effect pedals like distortion, gain, wah, and so on. While you can play jazz on Ibanez GRX, it is not something I'd recommend, and the same thing applies to blues, soul, funk, and any other genre that's not focused on heavy guitars.
When it comes to the price, the guitar is obviously targeting beginner players, and while it's not illegal for experienced guitarists to buy GRX, they will probably opt for something more expensive.
Is It Possible To Upgrade Ibanez GRX70QA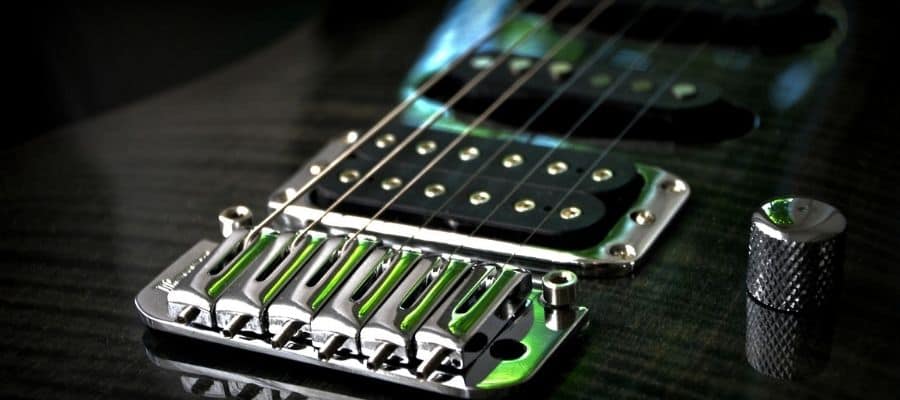 Yes. There are a couple of things you can replace, and improve the overall sound quality, feel, and look of the guitar. Probably the most common upgrade and most effective replacement you can get are pickups.
Ibanez has decent pickups, and humbuckers will be able to sound quite good with a semi-decent amp. However, you can make it even better. As I mentioned, this model is mostly for metal and hard rock, which means that you can (and should) replace the bridge pickup. Naturally, you will pick the one you like the most, but the safe option is to go with Seymour Duncan or EMG.
Replacing middle and neck pickup is also possible, but guitarists rarely bother to change them since they won't use them nearly as much as the one on the bridge.
Other upgrades you can consider are upgrading the tremolo to improve tuning stability. Furthermore, you can also upgrade tuning machines, in which case I'd recommend locking tuners. In theory, you can install the original Floyd Rose, but you will need a really good luthier to avoid running the guitar.
It is worth mentioning that almost every part of the guitar is replaceable, but some changes are not worth the money. For example, you can even replace the neck of the guitar, but getting a new one might cost you more than you paid for the entire guitar.
What I'd recommend is potentially upgrading the bridge pickup, locking tuners, and that's it. If you are still looking to improve the tone, then I'd suggest investing in a couple of nice pedals.
Alternatives To The Instrument In Terms Of Look, Feel, Sound, Specs, And Price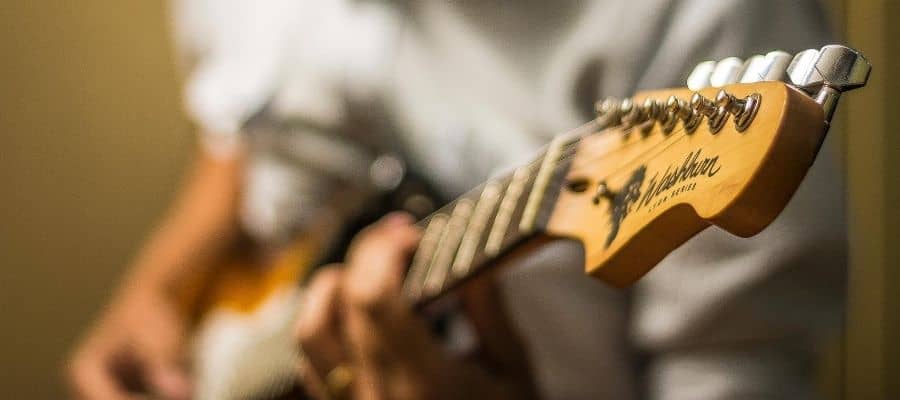 Finally, let's take a look at some of the options if you are looking for a beginner guitar in this price range, but not Ibanez. There are a couple of options you might want to consider.
Jackson JS series
Firstly, there is a Jackson JS series, with HH combination. It is a great metal guitar, it's cheap, and it feels/looks a lot better since Fender bought the company. The double humbucker combination might be limiting for some players, and it will give you less variety and versatility. However, if you are looking for a pure metal guitar, this might be it.
Yamaha Pacifica
The next option you might want to check out is Yamaha Pacifica. Pacifica is one of the most popular models of this company. It's affordable, versatile, and a lot more calm compared to the Ibanez. If RGX is too heavy for you, Pacifica has an HSS combination, and it is a bit closer to Stratocaster. Once again, you will get a great guitar for the price, and it is suitable for all genres and skill levels.
Finally, there is a guitar that started it all – Stratocaster. The original Strat by Fender will cost you a fortune, but you can get a Squier instead. The guitar is versatile, looks gorgeous, and it is supported by Fender. The only thing you need to remember is to skip the entry-level Squiers and try out some of the more expensive models. In essence, anything other than the bullet series.
Summary
All things considered, Ibanez GRX70QA is a great guitar. It has two humbuckers and one single-coil pickup (in the middle), and it can be quite versatile. In general, the guitar is mostly used for heavier genres like metal or hard rock, and the target audience is beginners.
One of the reasons why this guitar is better than others in the same price range is that you'll get a real Ibanez and not some cheap copy. Of course, if this is not good enough for you, you can always check Jackson, Yamaha, or Squier.
Finally, you can always improve the overall sound quality by replacing the pickups or changing a piece of hardware. Whatever you decide, one thing is certain – Ibanez GRX70QA is worth the price, and it is one of the shining jewels in this price category.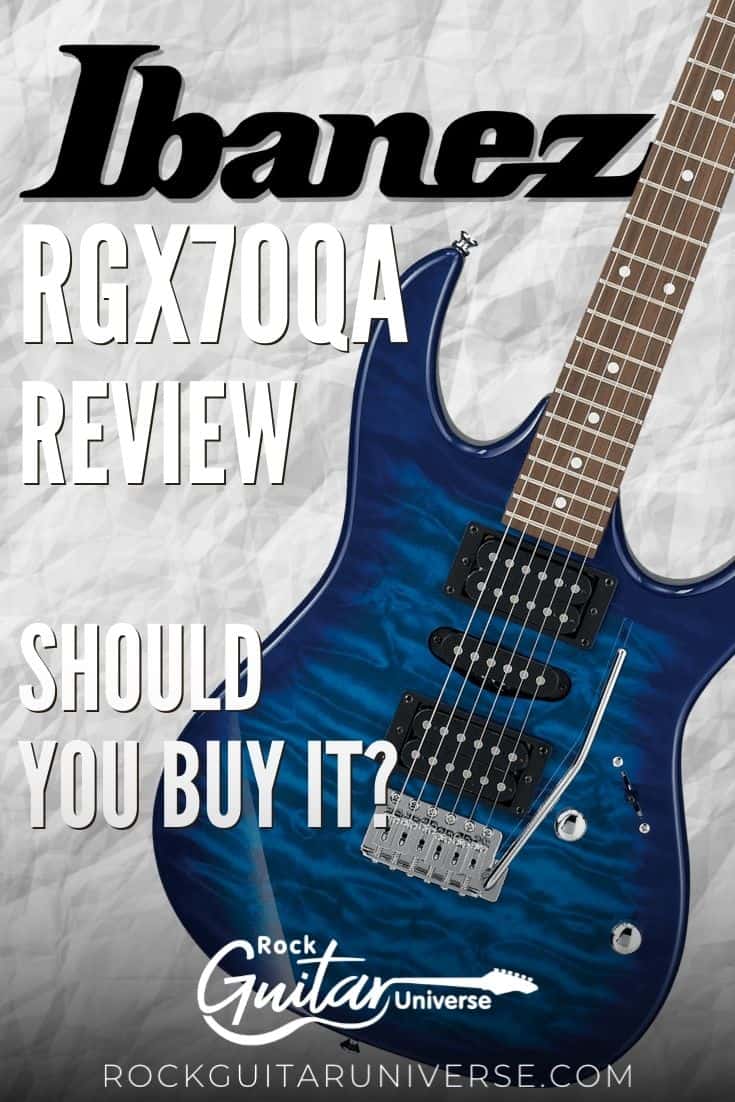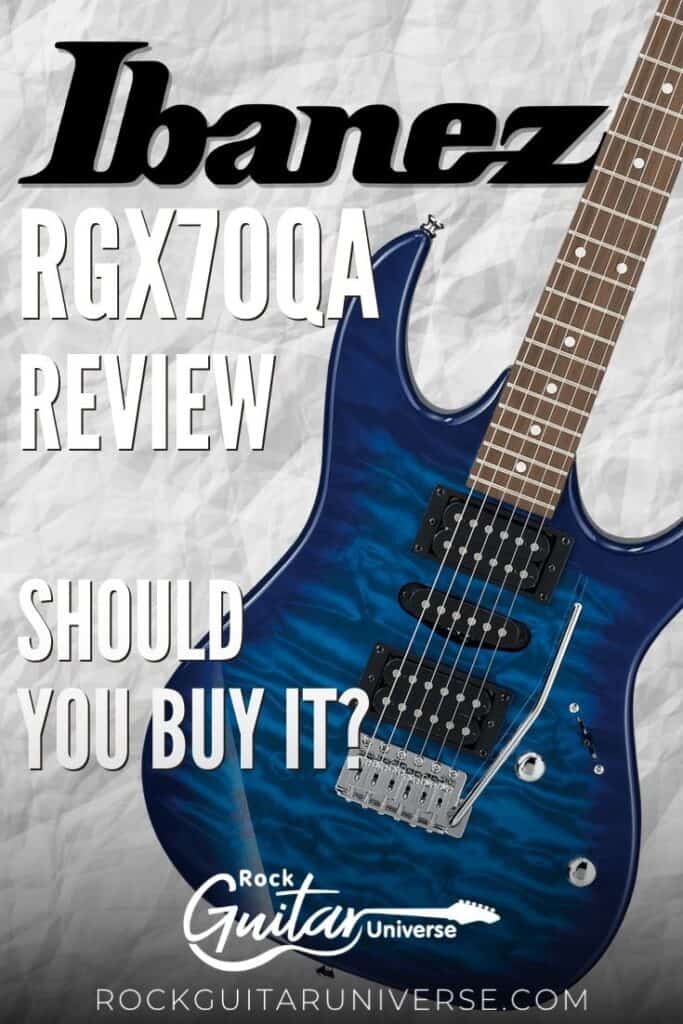 Last update on 2023-02-06 / Affiliate links / Images from Amazon Product Advertising API