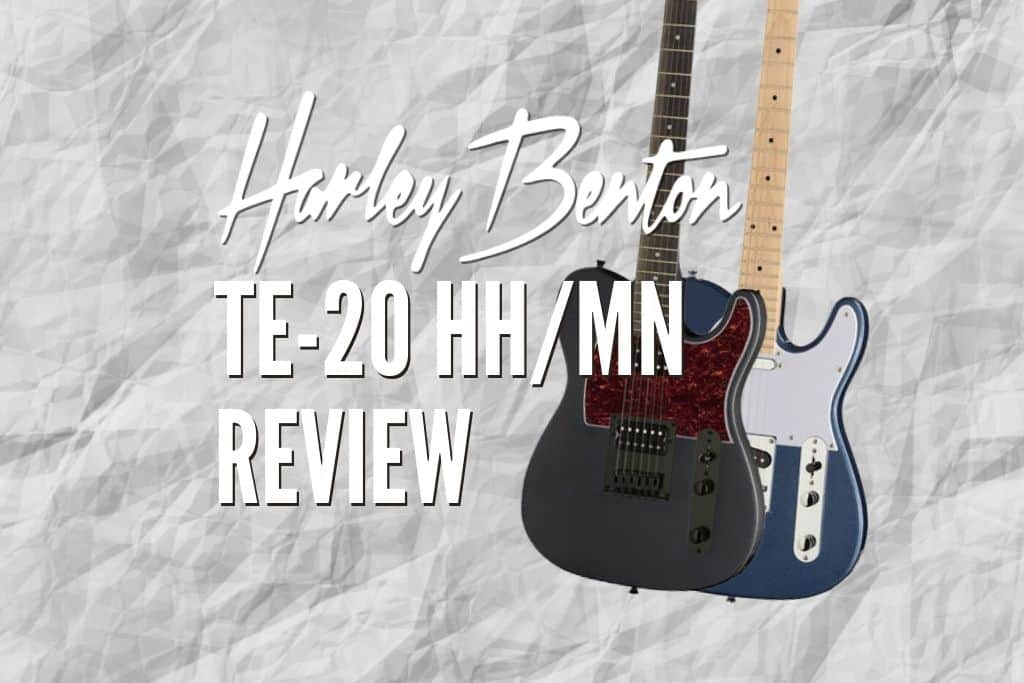 Harley Benton is one of the best brands if you are looking for a great budget guitar. The price/quality ratio is incomparable, and each model looks a lot more expensive than it is. And the best thing about HB is that there are plenty of different options to choose from.
The company designs models that are based on popular guitars like Stratocaster, Telecaster, Les Paul, ES-335, and others. So, if you ever dreamt of having one of these models for yourself, now it's a perfect opportunity.
Here, I will cover Harley Benton TE-20 HH and MN versions. There are a few differences between these two guitars, and you'll be able to pick the one you like the most. Both models are based on the Fender Telecaster guitars, but with a significant amount of differences.
As you can see from the start, the guitars are fairly similar. Both come from the same series, which is TE-20. Those that are looking for an entry-level guitar for a ridiculously low price, will have a hard time finding anything better.
| Pros | Cons |
| --- | --- |
| HH and SS combinations | Pickups could be better |
| Affordable price | Might require setup |
| Great quality | |
As with many other budget guitars, there are variations between models. You might be lucky enough to get a guitar that's ready for playing as soon as you take it out of the box. But if this is not the case, a simple setup will be able to solve all the problems.
The only thing you need to do is take it to your local guitar service and let them make it great. After the setup is finished, you will notice how well-made the guitar is. Naturally, it isn't without flaws, and you won't get a professional instrument for such a low price.
But all things considered, Harley Benton's TE-20 is worth every single cent. It is a good guitar, and beginners will have such a fun time learning how to play it. I would give this model 4.5 out of 5.
Harley Benton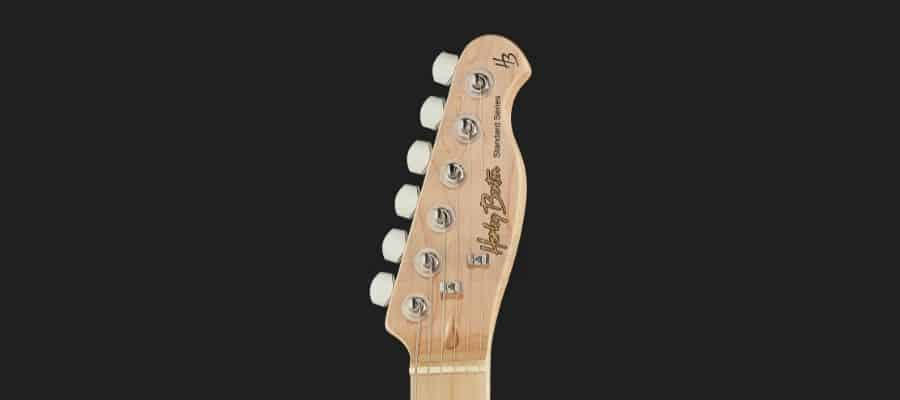 For those unaware, Harley Benton is a German company, and it is a part of Thomann. And this means that it is a part of one of the biggest stores in Europe. Over the years, the quality of Harley Benton became quite high, making these guitars among the best options for beginners.
Thomann was founded in 1954, and for decades the company was one of the biggest retailers not only in Germany but in the rest of the continent. Even today, Thomann products are available worldwide, and many people love the story thanks to its versatility and choices.
When it comes to Harley Benton, the company is still young. All the instruments are manufactured in China, Vietnam, and Indonesia. This is not surprising since it is the most popular location for intermediate and entry-level instruments. The primary focus of Harley Benton is beginners, but there are many incredible guitars you can find, and you can check them out regardless of your skill level.
Harley Benton TE-20 Specs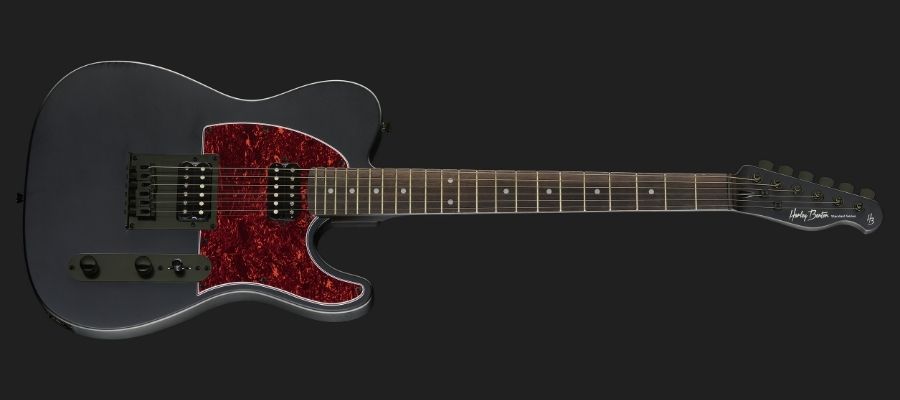 Let's take a look at these two guitars, and what they have to offer.
General
| | |
| --- | --- |
| Series | TE-20HH/TE-20MN |
| Number of Strings | 6 |
| Hand Orientation | Right |
| Colors | Black, Blue Metallic, Red Candy apple, Sunburst |
Body
| | |
| --- | --- |
| Body Shape | Telecaster |
| Body Construction | Single cutaway |
| Body Type | Solid |
| Body Material | Basswood |
| Top Material | None |
| Top Type | None |
| Back Material | None |
| Finish | Matte/High Gloss |
Neck
| | |
| --- | --- |
| Scale Length | 25.5 inches (648 millimeters) |
| Neck Construction | Bolt-on |
| Neck Material | Maple |
| Truss Rod | Adjustment at the nut |
| Truss Rod Type | Wrench |
| Fretboard Material | Maple |
| Fingerboard Radius | 13.78 inches (350 millimeters) |
| Position Inlays | Dots |
| Number of Frets | 22 |
| Fret Size | Medium |
| Nut | Plastic |
| Nut Width | 1.65 inches (42 millimeters) |
Electronics
| | |
| --- | --- |
| Pickup Configuration | HH/SS |
| Neck Pickup | Harley Benton Humbucker/Single-coil |
| Bridge Pickup | Harley Benton Humbucker/Single-coil |
| Controls | 1 volume, 1 tone |
| Switch | 3-way switch |
Hardware
| | |
| --- | --- |
| Tailpiece | DLX TE/TE bridge |
| Bridge Type | Fixed |
| Tuners | DLX DieCast machine heads |
| Finish | Black/Chrome |
| Pickguard | Plastic |
The design of these two guitars is fairly similar. They are from the same series, which is TE-20. But the main difference is in pickups. Needless to say, both options are good. And it comes to your personal preference which one you are going to pick.
Both models are made from basswood, and they have a shape similar to Telecaster. Naturally, there are a couple of differences, but the general idea is the same. As a result, both models have only two pickups. With the first one, you will get two humbuckers, while the second one has two single-coil pickups. Both types are made by Harley Benton.
One of the biggest differences besides pickups is the neck. The profile on both necks is modern-C, but that's where similarities end. The TE-20 HH has a 12-inch radius, and the fretboard is made of roseacer. On the TE-20 MN, the fretboard is made of maple, with a 13.78-inch radius.
The biggest problem with entry-level guitars is usually pickups. And here, you won't get anything special. If you plan on upgrading the instrument in the future, pickups might need replacement at one point. This doesn't mean that they are bad, you will still be able to get a beautiful sound, especially if you get yourself a decent amplifier.
Finally, the finish of the guitar can be either matte (on TE-20HH) or high-gloss (TE-20MN). It is up to you to pick your preference, and the same thing applies to the color of the guitar. Both black and blue metallic look great, with unique touches and gorgeous finishes.
The Sound, The Feel Of The Harley Benton TE-20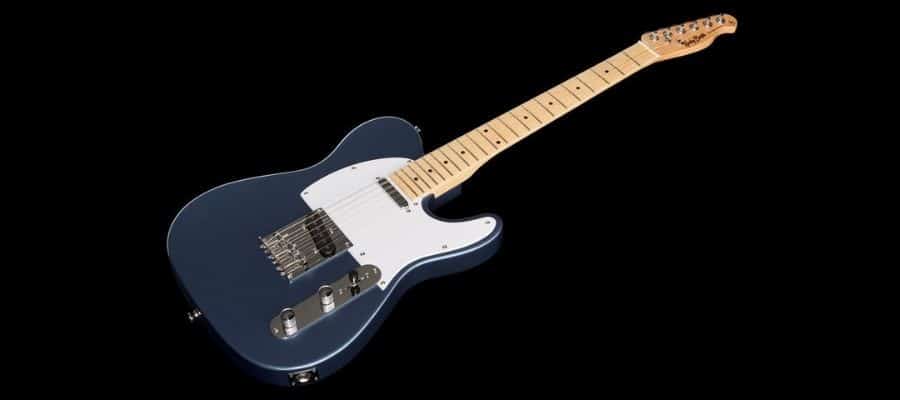 The most important question is how does the guitar sound. Well, in this case, guitars. There will be a significant difference between these two models thanks to their pickup configurations. So, let's start with TE-20HH.
Having two humbuckers means that the sound will be heavier. And it is perfect if you want to play hard rock or metal. One of the things that will affect the sound is the amplifier you have. If you own a decent amp, the sound will be quite powerful and good.
The finish of the guitar and the neck are incredible for the price range, and you will enjoy playing the guitar. Of course, even if you own a cheap amp, you will still be able to play it with a lot of drive and get a good sound.
On the other hand, if you are a fan of country, rock, blues, and something a bit calmer, TE-20MN might be a better option. The two single-coil pickups will give you that famous Telecaster sound, and the guitar is quite versatile.
It works best on lower gain, especially if you have reverb on your amp. What makes this guitar exceptional is the maple fretboard. Playing on maple is unlike any other wood, and there are many people who adore the feel of it.
Once again, the amplifier will play an important role in the tone, but even on cheaper models, the guitar will sound good.
Harley Benton TE-20 HH/MN Is Perfect For Whom?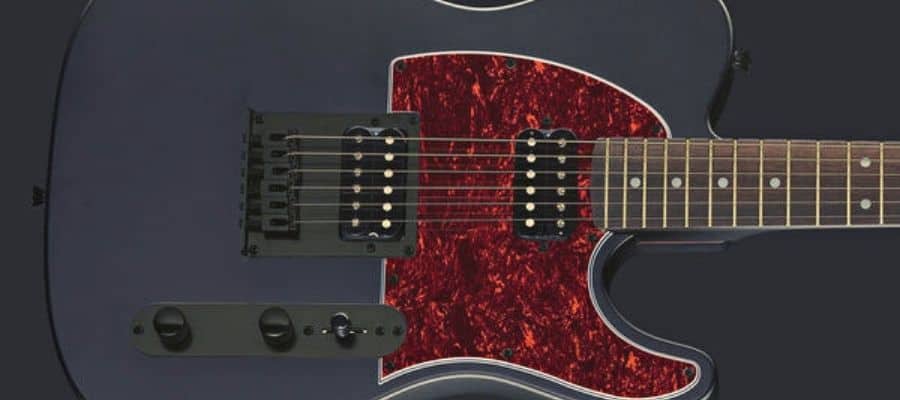 Based on the price range, it is more than obvious that these two guitars are aimed at beginner audiences. They are affordable, sound good, and they will make learning a lot simpler. This doesn't mean that you can't get yourself one of these beauties if you are an experienced player.
There are no skill level requirements, and the pricing makes them available for many guitar players across the world. In essence, if you always wanted to have a Telecaster or a guitar inspired by it, this is a perfect opportunity for you to get an incredible model.
Furthermore, having different types of guitars with the same design makes a world of difference and it adds so much to the versatility of the instrument. Or rather series. If you want heavier sound, you can pick up the humbucker model, and if you want single-coil pickups, there is a model that offers just that.
This means that you won't have any problems finding an instrument that is perfect just for you and your music taste.
Other Harley Benton Products Worth Checking Out
If you like the idea behind Telecaster-based models, but these two are not to your liking for whatever reason, there are other guitars designed by Harley Benton you can check out.
Harley Benton TE-52 NA Vintage Series
This guitar is as classic as it gets. It is based on vintage Telecasters from the fifties, and it looks gorgeous. The finish on the guitar is natural, with transparent lacquer allowing you to see the texture of the wood.
The neck is made of maple with a maple fretboard, and there are two single-coil humbuckers. The instrument is slightly more expensive compared to the models I mentioned earlier, which results in higher quality and better sound.
Harley Benton TE-40 TBK Deluxe Series
Players that love heavier genres can check out the Deluxe Series of Harley Benton guitars. Don't let the name fool you. This guitar is not expensive at all. In fact, it is quite affordable. The guitar has a modern design, but with the Telecaster shape.
There is an arched top body, humbuckers, and strings that go through the body. Meaning that there is no bridge. Another thing worth mentioning is that the body has a belly cut making it quite comfortable. The black and gold combination makes the guitar look stunning, and it is worth checking out.
Harley Benton TE-90QM Trans Red
And if none of these guitars are to your liking, you should know that Harley Benton offers numerous different Telecaster models. Including the TE-90QM series. The model here is Trans Red, it has two pickups based on the iconic P-90, and it is semi-hollow.
This is something you don't encounter often in the budget price range. There are well-known f-shaped holes on the body, and the guitar looks stunning.
Is It Possible To Upgrade The Harley Benton TE-20 HH/MN?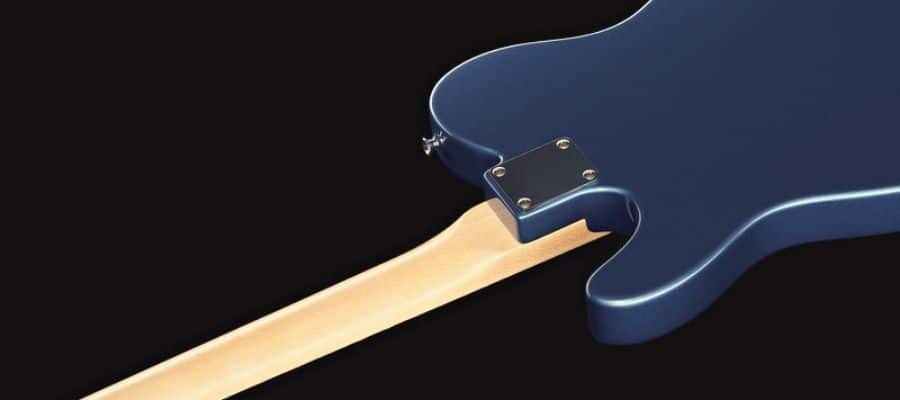 Yes. Both of these guitars can be upgraded at any point. One of the main advantages of Fender guitars is that everything is screwed down. This means that you can just replace the part with something you prefer. And the same thing applies to Harley Benton as well.
But at the same time, this doesn't mean that you should take the guitar apart and replace everything. There are a few things that might be worth upgrading, but the majority of the parts are good as they are.
When it comes to upgrades, the most popular ones are tuning machines and pickups. Of course, the only reason you should replace tuning machines is if the ones you have aren't able to keep the guitar in tune or if there is a problem with them.
As for the pickups, getting a new set will drastically change the way your guitar sounds. Naturally, for the HH model, you will get two humbuckers, while the MN guitar has two single-coils. You can pick the brand based on what you like and the sound you wish your guitar had.
Alternatives To The Harley Benton TE-20 HH/MN – In Terms Of Look, Feel, Sound, Specs, And Price
Telecaster is one of the most popular shapes of the guitar, which means that you won't have any problems finding a similar model in the same price range. Here are a couple of alternatives you might want to check out as well.
Squier Bullet Tele
The obvious choice would be to get a Squier. This is not a copy of Telecaster, but the real thing. Fender is the parent company of Squier, and each guitar is designed to look exactly like the original. Naturally, Squier will use cheaper materials, and the quality and sound won't be on par with Fender.
But if you want to own a real Telecaster, Squier is often the best option. Keep in mind that this is the cheapest version of Telecaster, meaning that it might have a few issues with it. If you don't mind having a couple of differences between your guitar and the original Tele, you might want to stick to Harley Benton.
Squier Affinity Tele
As we increase the price, we can see the popular Affinity Series by Squier. Now, even though the price increase is slight compared to the Bullet version, the jump in quality is incredible. Affinity Series is often incredible, and you will be getting a real Telecaster.
This model is more in line with Harley Benton when it comes to the overall feel. So, if you don't mind spending a bit more money on the guitar, Squier Affinity Series can be quite good.
Donner DTC-100
Donner Electric Guitar 39 Inch Electric Guitar DTC-100 Solid Body TC...
Solid Poplar Wood body - Poplar, a lightweight wood known for its strong...
Six-Saddle Bridge - DTC-100 electric guitar loaded with the comfortable,...
S-S Pickups &3-ways pickup switch - Donner electric guitar has two classic...
Perforated Design - DTC-100 electric guitar's perforated design is good for...
Donner has been the uncrowned king of budget equipment, and in the past couple of years, the company started offering numerous different guitars for beginners. One of these models is the DTC-100 series, which is inspired by the Fender Telecaster.
The design of the guitar is based on the vintage models with two-color sunburst, two pickups (single-coil), and a maple neck. Donner can be a great alternative for Harley Benton, and it might be something you will enjoy playing.
Conclusion
Harley Benton TE-20 HH and MN guitars are based on the Fender Telecaster, but there are enough differences to make the instrument unique. One of the first things you will notice is that the instrument is rather cheap.
You will have a hard time finding a cheaper T-style guitar for such a low price. And the quality is surprisingly good. The HH and MN models are different, but they still share a couple of features. Notably, the body of the guitar is identical, they have the same controls, and the design is the same.
The HH model has two humbuckers, Roseacer fretboard, and a satin finish. It can be a perfect instrument for those into heavier genres. However, if you are looking for something a bit more traditional, the MN model offers two single-coil pickups, a maple neck, and a high-gloss finish.
Each of these models is worth the price, and these are one of the best models for beginners you can find on the market.
If you found this article useful you may want to save this pin below to your Guitar board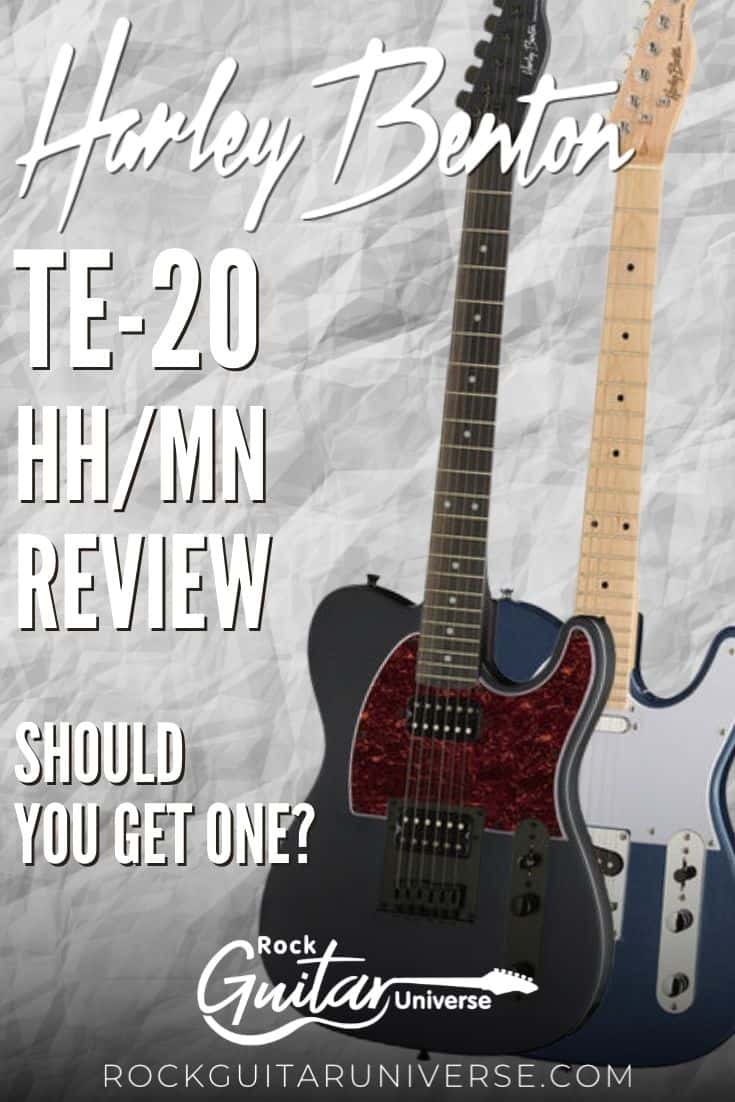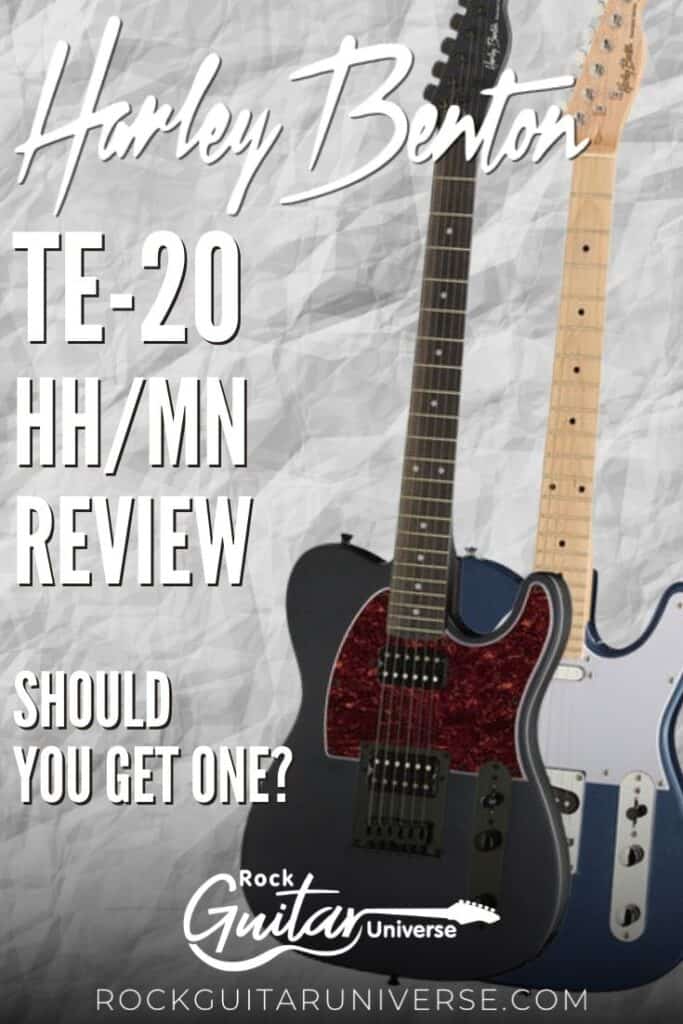 Last update on 2023-02-06 / Affiliate links / Images from Amazon Product Advertising API