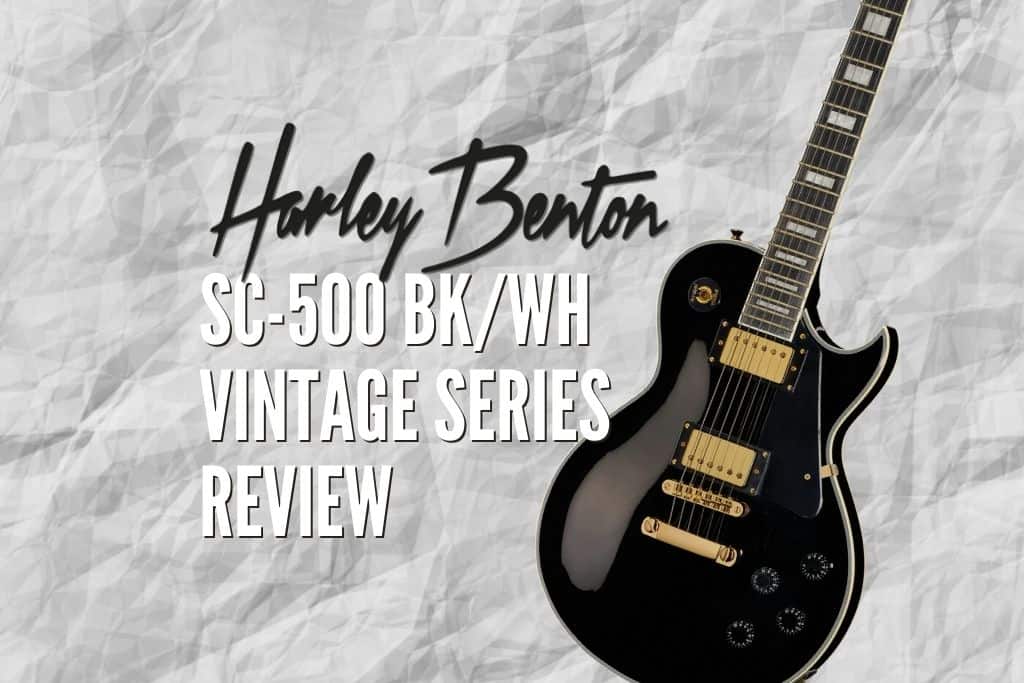 People have been talking about Harley Benton for the past couple of years. The company offers quite decent guitars, and the price is ridiculously low. Many are wondering whether these instruments are any good since the price is so low.
The design of these models is nothing new and spectacular. We've already seen it in the past. While companies like Gibson and Fender were "fighting" for centuries, Harley Benton decided to step in and take the best of both worlds.
You can find Stratocaster models, Les Pauls, Telecasters, and anything in between. But are they any good? Is getting a Harley Benton worth your money?
Let's take a look at Harley Benton SC-500. The guitar is clearly inspired by Gibson Les Paul, and it has two humbuckers. It is a single-cutaway model, and it is really good.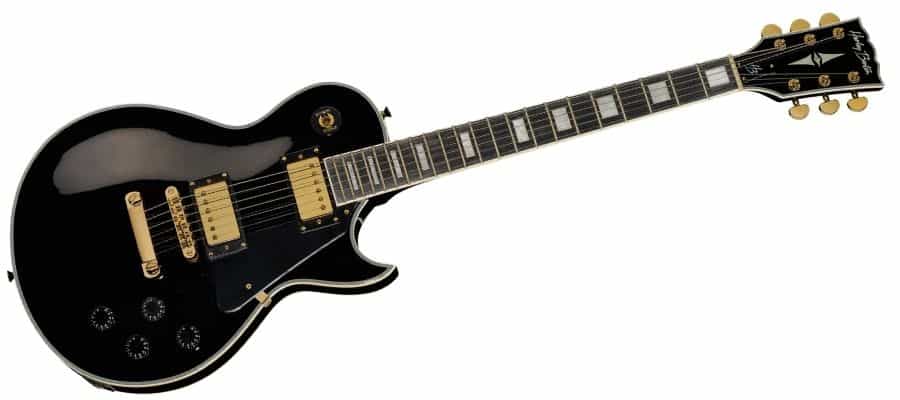 The main advantage of this model is its price, and you can buy it for under $200. For that money, you'd expect an instrument that's quite bad, but in all honesty, you'd be surprised with how good the SC-500 is.
| Pros | Cons |
| --- | --- |
| Two humbuckers, which makes it quite versatile and perfect for those who enjoy the heavier sound. | Double humbucker combination can be limiting for some players |
| Well-known design that's an obvious choice for anyone who loves Les Paul but can't afford one | Upgrading the guitar is not always a good choice. |
| Reliable, well-made, cheap | Cheaper materials |
All things considered, Harley Benton SC-500 is a great guitar for beginners. You won't need to spend nearly as much money as you would have on Vintage, Epiphone, or Gibson, but you will still get the same design with great quality. 
Of course, the quality is not really on par with Gibson guitars, but you can't really expect that for a sub $200 price range. If you are looking for a great guitar for beginners, Harley Benton is an excellent choice.
It is always better to get an instrument designed with care and dedication even if it is a cheaper model than to go for a knock off no-name brand. Ranking the guitar is quite easy. I would give it 4 out of 5 stars, and maybe even 4.5. The reason why it can't be perfect 5/5 is that it doesn't leave much space for upgrades.
Harley Benton By Thomann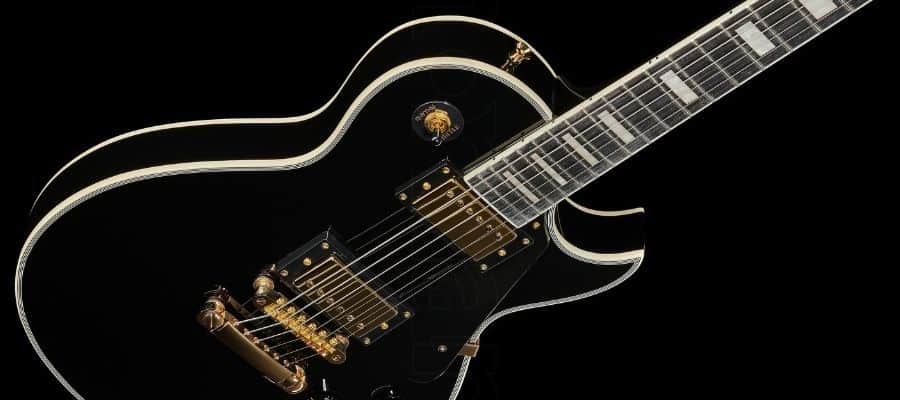 Harley Benton is a part of Thomann. If you are unaware of what Thomann is, it is the biggest retailer in Europe when it comes to musical instruments. Thomann is located in Germany, and it is a family-owned business with an impressive history.
Thomann was founded in 1954 by Hans Thomann. He started a family business which his family continues doing to this day. Over the years, the popularity of the store increased and they soon became one of the biggest ones in Europe.
In 1997, Thomann introduced their own products and you can buy them on the official website. Today, Thomann offers a variety of instruments and parts from different manufacturers. You can find Fender, Gibson, but also their own products like Harley Benton.
The reason for the popularity of Harley Benton guitars is more than obvious. If you are looking for an affordable instrument, you will have a challenging time finding anything better than Harley Benton.
And the best thing about it is that they offer a version of two the most popular guitars, the Stratocaster and Les Paul.
The Specs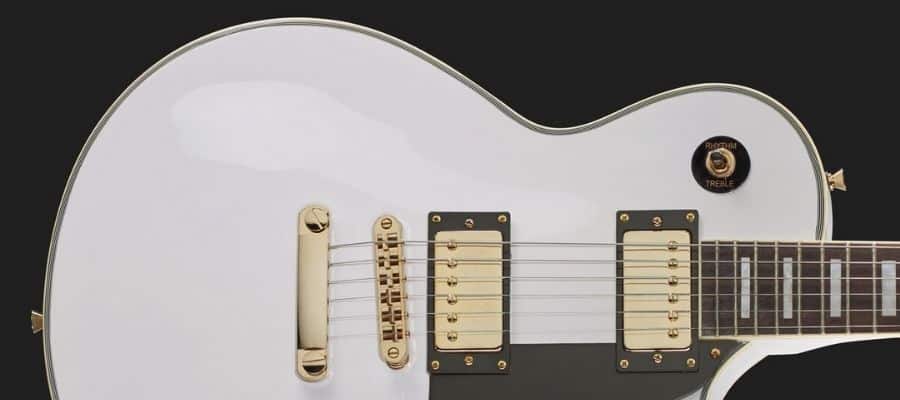 Let's take a look at Harley Benton SC-500 and what it has to offer. 
General
| | |
| --- | --- |
| Series | SC |
| Number of Strings | 6 |
| Hand Orientation | Right |
| Colors | Black, White |
Body
| | |
| --- | --- |
| Body Shape | Les Paul |
| Body Construction | Single Cutaway |
| Body Type | Solid |
| Body Material | Basswood |
| Top Material | Basswood |
| Top Type | Arched top |
| Back Material | Basswood |
| Finish | High Gloss |
Neck
| | |
| --- | --- |
| Scale Length | 24.72" (628 mm) |
| Neck Construction | One Piece |
| Neck Material | Maple |
| Truss Rod | Adjustment at the nut (Double action truss rod) |
| Truss Rod Type | Wrench |
| Fretboard Material | Blackwood |
| Fingerboard Radius | 13.77" (350 mm) |
| Position Inlays | Block |
| Number of Frets | 22 |
| Fret Size | Jumbo |
| Nut | Plastic |
| Nut Width | 1.65" (42 mm) |
Electronics
| | |
| --- | --- |
| Pickups Configuration | HH |
| Neck Pickup | Vintage style humbuckers |
| Bridge Pickup | Vintage style humbuckers |
| Controls | 2 Volume and 2 tone controls |
| Switch | 3-Way pickup toggle switch, Bridge only, Bridge and Neck, Neck Only |
Hardware
| | |
| --- | --- |
| Tailpiece | Tune-O-Matic bridge |
| Bridge Type | Fixed Bridge |
| Tuners | DLX machine heads |
| Finish | Gold |
| Pickguard | Black, Les Paul style |
As you can see from the start, Harley Benton SC-500 is a nice version of Les Paul. Needless to say, the price is significantly lower, and it is perfect for beginners. As for the construction, the guitar has a basswood body with a set-in maple neck, and the fretboard is made of blackwood. 
The finish on the guitar is a high gloss, which is something that looks quite beautiful on this model. All hardware is painted gold, and it gives us that "black beauty" vibe you might have noticed on older Gibson guitars.
As for the neck, the situation is fairly standard. It is a C-shape profile made of maple, and the inlays are standard blocks. There is nothing out of ordinary or unusual, except for the quality. You wouldn't expect a guitar to be this good for such a low price.
When it comes to electronics, the sound is okay. You won't be blown away by the quality, and it is another thing we could have expected. With cheap models, one of the first parts to suffer are pickups, and the situation here is no different.
Of course, the most important thing for the sound is the amp, and if you own an expensive amplifier, there is no doubt that Harley Benton SC-500 will sound incredible. On cheaper amps, the sound will not be as impressive.
However, keep in mind that the guitar is designed (and priced) for beginners, and having a not-so-perfect tone is nothing new. The important thing is that it sounds good for the price, and you won't be sorry if you decide to get it.
The Sound, The Feel Of The Instrument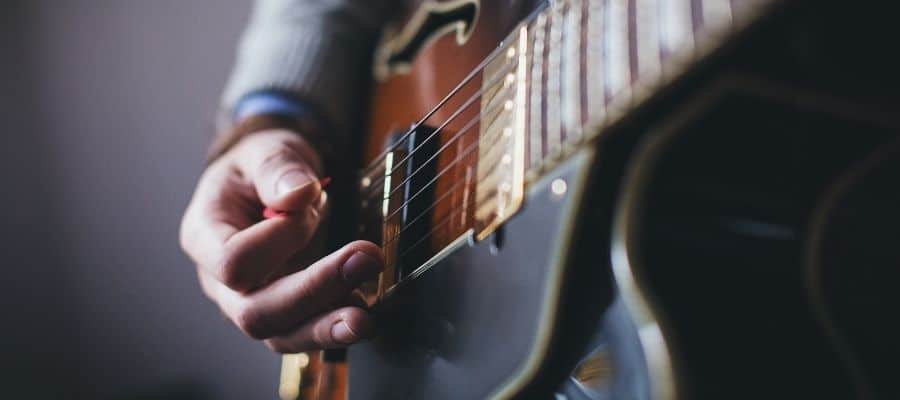 As I already mentioned, the sound of the guitar is quite good. Naturally, in terms of price. It will easily outperform the majority of other guitars with a similar price tag, and it is surprisingly good. Once again, the main question is what type of amp you're using.
If you have a tube amp, there is no doubt that Harley Benton SC-500 will sound like a dream. But even if you don't you can still get a couple of effects to improve the quality of the sound. Keep in mind that you don't need to go for a full pedalboard to get a decent sound. 
You can get an overdrive pedal, pair it with delay, and maybe buy a wah. And that's it. Once you get comfortable with these effects you can easily add new ones. The best thing about pedals is even if you decide to buy a new guitar, you can still use your old pedals, so don't be afraid to try a couple of them before you find the one that works for you.
As for the feel of the instrument, the guitar doesn't feel like a $150 instrument. It is more in line with what a $500 guitar will feel like. While some people would claim that it feels like a professional guitar, that is simply not true.
You won't be getting a deal of the lifetime where you would buy a $2000 guitar for $150. But all things considered, it is quite good. The guitar comes with Harley Benton .010 strings, but you can switch those to whatever feels best for you.
I should also mention that there is an option to buy a guitar with a beginner kit, where you will get an amp, gig bag, and cable. Needless to say, this option is a bit more expensive.
Harley Benton SC-500 Is Perfect For Whom?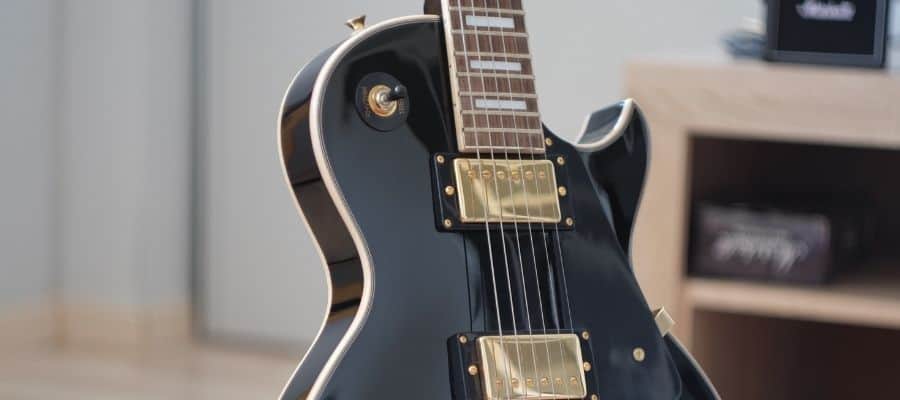 One of the things you might want to know is who is the target audience for Harley Benton SC-500. The guitar is a perfect choice for all beginners and those who love Les Paul-type guitars. 
Now, this doesn't mean that those with experience can buy or enjoy playing the guitar. It is still a decent model, and even if you already played the guitar for a while, you might want to consider buying it.
Especially if you always wanted to have a Les Paul but couldn't afford one. As for the sound, the guitar has two humbuckers. This means that you might want to buy it if you are into heavier genres.
Anything that requires two humbuckers is a good choice. This includes rock, hard rock, heavy metal, maybe even progressive rock. Furthermore, the guitar can be good enough for blues and jazz, but you might enjoy playing something similar to a Stratocaster instead.
For those that plan on playing genres that include more effects, keep in mind that you will need to buy pedals as well.
In reality, anyone can play Harley Benton SC-500. There are no requirements to a specific genre you need to like, and the same thing applies to skill levels. However, it is more likely that beginners will find it enjoyable to play. 
The price tag on these models is the selling point, and if you are looking for a great guitar for under $200, you will hardly find a better option.
Is It Possible To Upgrade It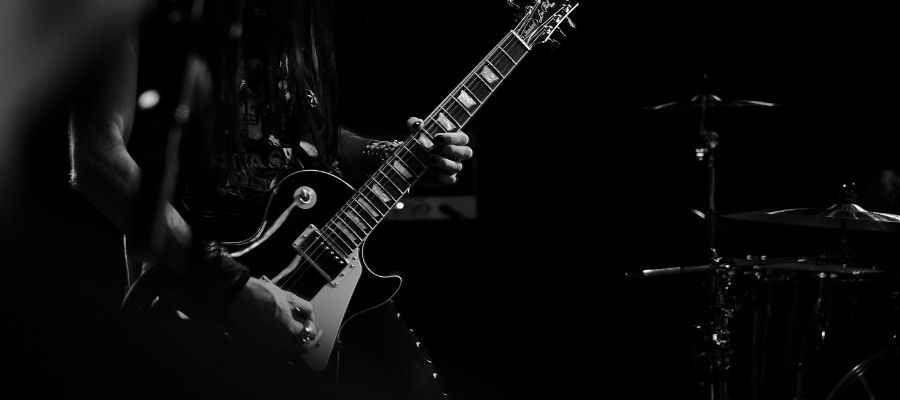 There are two questions here I will need to answer. The first one is if the upgrades are possible, and the answer is yes. You can upgrade the guitar without any issues. There are a couple of parts you might want to replace, which are those that always suffer thanks to the budget.
Firstly, you might want to replace the tuning machines, since cheaper guitars often have problems with staying in tune. One thing to keep in mind is to try and find the tuners with the same design so you won't need to drill holes in the headstock.
The second option for the upgrades is the bridge, but since it is a fixed one, you probably won't need to replace it. The only reason why you should replace the bridge is if there is a problem with tuning stability or strings breaking too often at the bridge.
Finally, there are pickups. Now, pickups are usually the most obvious choice for replacements, since they are the ones affecting the sound. If you opt for expensive pickups like EMG, Seymour Duncan, or Gibson, the sound of the guitar will significantly improve.
This leads us to the next question. Is this upgrade worth doing? And if I had to be honest, I'd probably say no. Getting a set of pickups can cost $200 or more, which is more expensive than the entire guitar.
Is it worth replacing the pickups and upgrading the sound when the pickups themselves are almost double the price of the instrument? Of course, if you are emotionally attached to your guitar, and don't plan on selling it, then you could do that. The only question here is whether the upgrade is worth it to you.
Alternatives To The Instrument In Terms Of Look, Feel, Sound, Specs, And Price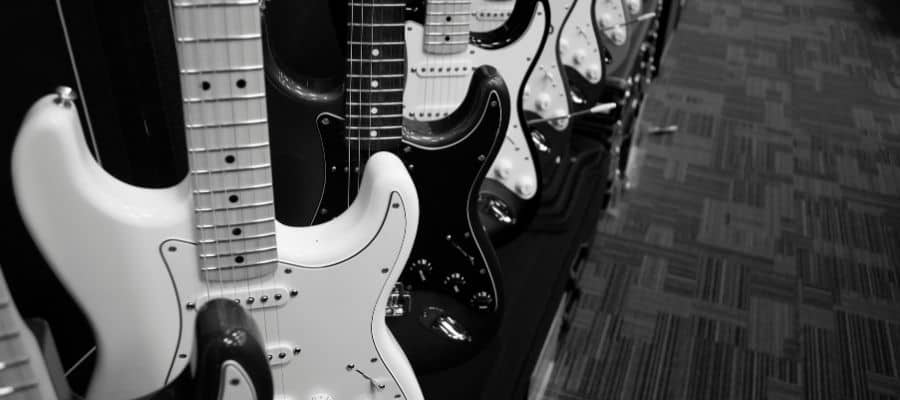 For those that want something similar in terms of price or design, there are still a couple of other options to consider. Here, I will go through some of the alternatives you have at your disposal, and you might even find something you'd enjoy more.
Ibanez GRX70QATEB
This guitar is great for anyone who is looking for a heavier sound but doesn't want to get Harley Benton. Yes, the style of the guitar is standard Ibanez, and it doesn't look like Les Paul. But in terms of quality, This Ibanez can offer a bit more. While the price is not significantly higher, it is a great instrument to consider.
Dean Vendetta XMT
Another model in a similar price range is Dean. The guitar also has two humbuckers, it's black, and it is a great instrument for heavier genres. Once again, the similarities are in terms of quality and sound, and I am not focusing on the looks. For those that are interested in having a Les Paul type of guitar, the only decent options are to go for either Vintage or Epiphone, and both of these models are well over our price range.
Epiphone Les Paul Studio LT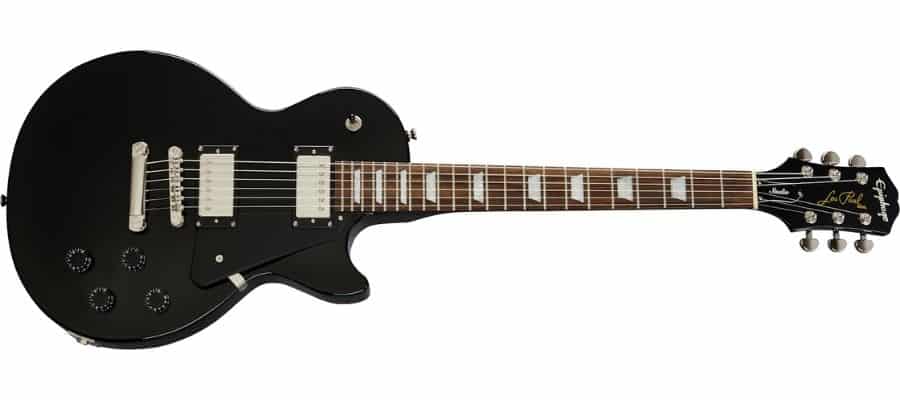 Finally, we have an Epiphone guitar if some of you are really interested in having a Les Paul. As you can see from the start, the price is a bit higher compared to the Harley Benton, but the guitar is quite good. The only problem here is that this is one of the cheapest models of Epiphone, and you can find so many better ones. Of course, this applies only to money is not the issue. Keep in mind that this is still a great guitar for beginners and a worthy alternative to Harley Benton SC-500
Summary
Buying an instrument can be so challenging. There are so many different options, and it is difficult to pick just one. Here, I talked about Harley Benton SC-500, which is a surprisingly affordable instrument. 
What is even a bigger surprise is that it is quite good considering the price. For those that aren't looking to spend a fortune on the guitar, this is an excellent choice. The guitar feels great and sounds rather good.
Of course, the main question is what amplifier you have. On expensive ones, the guitar will sound really good, and you'll be able to play it without any problems. While it is possible to upgrade the instrument, it is not something I'd recommend doing.
The replacement parts can often be more expensive than the guitar itself, and it is not really worth the investment.
But even if you don't plan on replacing any parts, it is still a perfect instrument for beginners.
If you found this article useful you may want to save this pin below to your Guitar board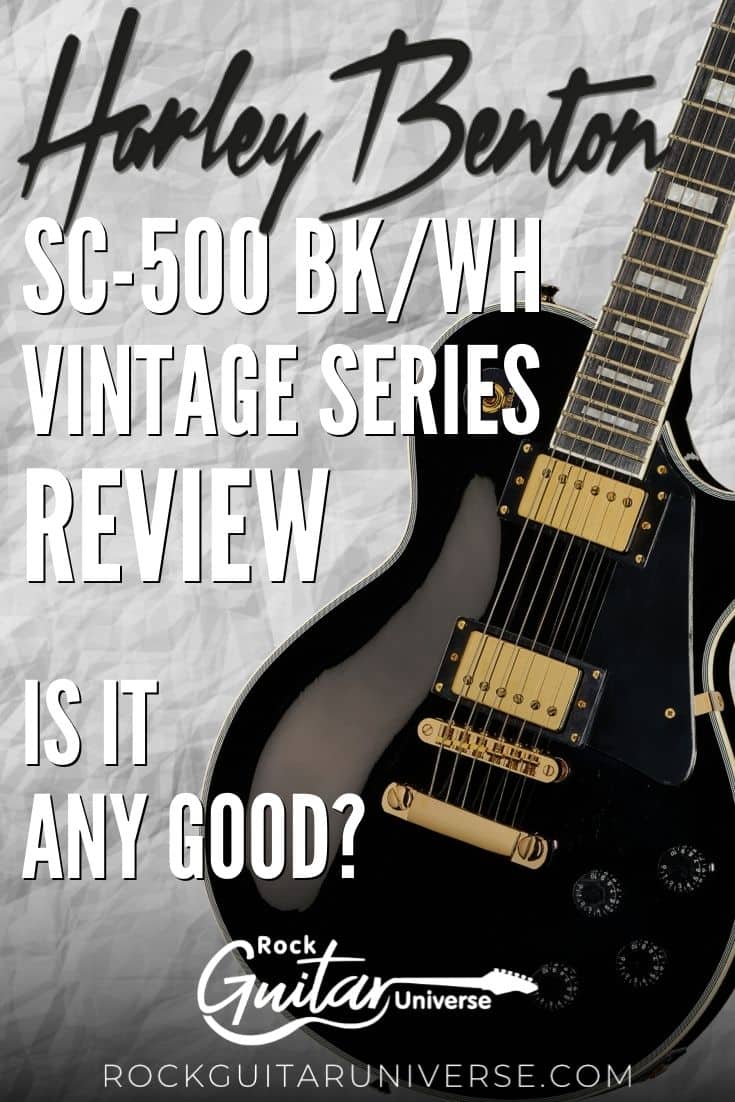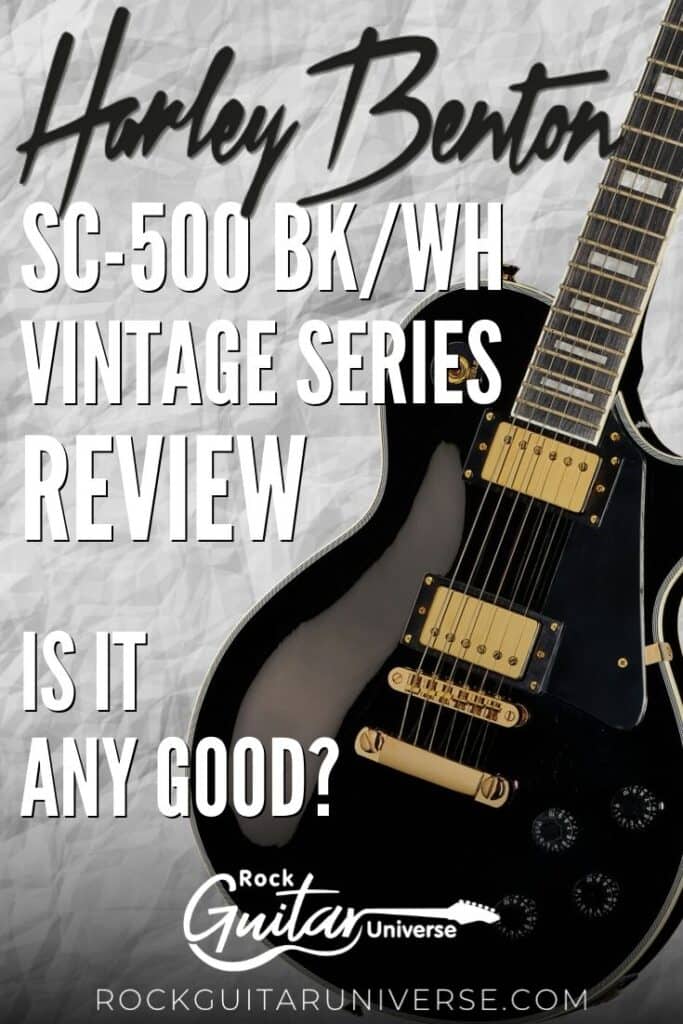 Last update on 2021-10-20 / Affiliate links / Images from Amazon Product Advertising API
Recent Content