Sweetwater is a musical instrument retailer in the US. You can order music gear on Sweetwater seven days a week, 24 hours a day, in the comfort of your own home.
Since shopping online can be a bit risky, it is legitimate for people to ask, Is Sweetwater a safe/legit site to buy from? Yes. Sweetwater is one of the biggest online retailers of musical instruments in the US, and it's top-rated on review sites. You should have no dilemma when it comes to ordering from the Sweetwater site, thanks to their service, no-hassle return policy, sales team, and rigorous inspection process.
So, you have to know a few things to be sure you're safe, and you're going to get from Sweetwater what you really want.
Is Sweetwater A Trusted Website?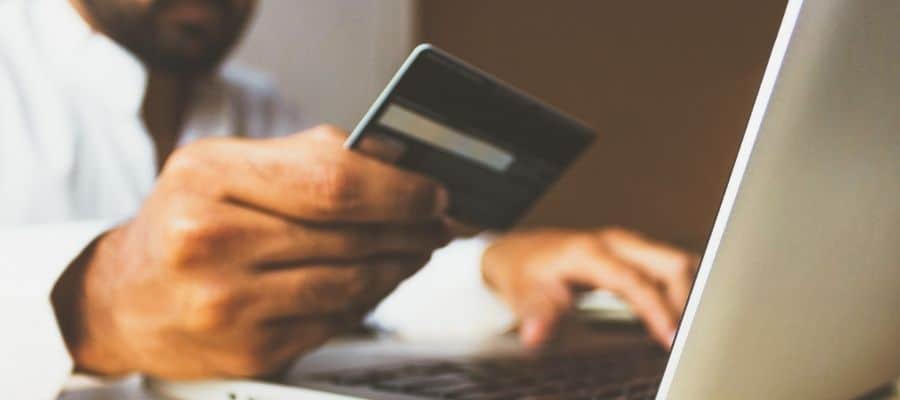 In trusted review sites, such as Yelp, Trustpilot, and SiteJabber, a lot of reviews said Sweetwater is an amazing and trusted site to buy from. They have rated it with almost 5 stars.
Sweetwater has the biggest rate in customer service, fast and free shipping, and returns. People write comments like: "my salesman is very enthusiastic and professional, and he's always answering my concerns or questions in time", "every time, I was treated like the most important customer they have", "shipping is free and fast", "customer for life!", and so on.
Also, each review has an answer from the Sweetwater staff. They give thanks for good reviews and even promptly solve a few negative ones!
How Can I Make An Order On Sweetwater?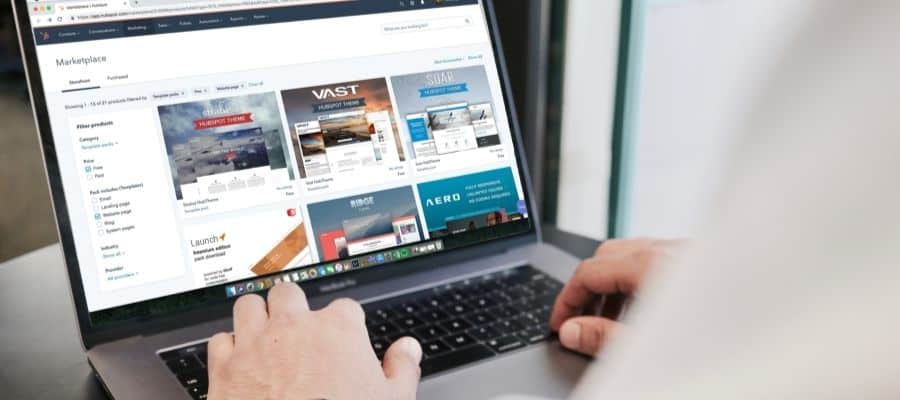 Making an order on Sweetwater is quite simple and, as people write on review sites, pretty enjoyable.
Order Online
You can order online anytime. The interface is easy to use, and you don't need an account to make an order.
First of all, type what you want to buy in the search bar, or simply scroll down to see products' categories, and find the gear you like. When you finish adding products to the cart, go to the cart icon in the upper right corner of your desktop.
Choose PayPal or Checkout. If you choose the checkout, enter your personal information (contact and shipping info), then choose a shipping method, payment method, and review your order to be sure you're on the right way.
Phone/Fax Orders
Fax your orders, and a personal seller should contact you. Also, you can talk to your salesman who can tell you some information, such as price, special offers, availability, and so on.
Fax orders are available 24 hours a day, but phone orders are limited to a few hours a day, depending on what day is. You can find numbers on the site for this order type.
What Are The Reasons To Buy From Sweetwater?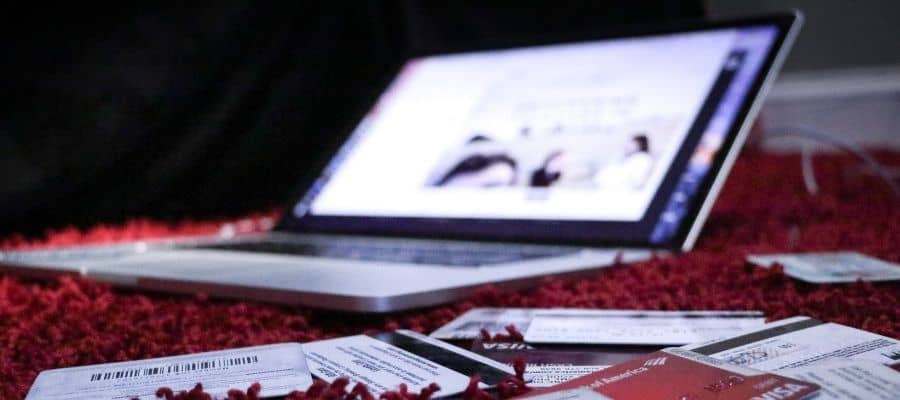 There are many reasons why Sweetwater is the number one among music gear sites for shopping.
Easy And Safe
The site is really easy for making an order, but you can also text or make a call to your Sales Engineer if you handle any issues.
And when it comes to the customers' privacy, Sweetwater has adequate physical and electronic safeguards, so their information system is high-level secure. Checkout processes are secure, and the support contacts the buyer to confirm the order before Sweetwater charges the credit card, for the best possible legitimacy.
Sweetwater's Staff
More than 80% of Sweetwater staff from all of the departments (including administration, marketing, IT, etc.) are musicians. That increases the quality of Sweetwater in general.
Also, Sales Engineers whom you talk with, go through "Sweetwater University", an intensive educational program, which helps the customer to get the best possible service.
Selection Variety
On Sweetwater, you can find everything you want, and you have everything under one roof; guitars, all of the needed guitar equipment, and more.
Installment Payments
Sweetwater offers more payment methods than most of the other gear shop sites. They accept cash, credit cards (Visa, American Express, MasterCard, etc.), PayPal, and they also have their card named "Sweetwater Card".
The best thing about Sweetwater's payment methods is that you can 'stretch' your purchase across budget-friendly payments, so you can pay for the gear in 3 or 6 installments if needed.
Shipping
People on review sites write they adore Sweetwater shipping because it's mostly free and it's fast. You can also require a faster delivery for a reasonable price.
What I've read many times on review sites, and what bought me is that the package sometimes includes a little bag of candies as an appreciation for being a part of Sweetwater.
It is important to know that Sweetwater mostly ships to the US and it is limited when it comes to international shipping. So, you need to contact support before you make an order.
There is also a "SweetTrack" option you can use for tracking your order.
Is Sweetwater Shipping Safe?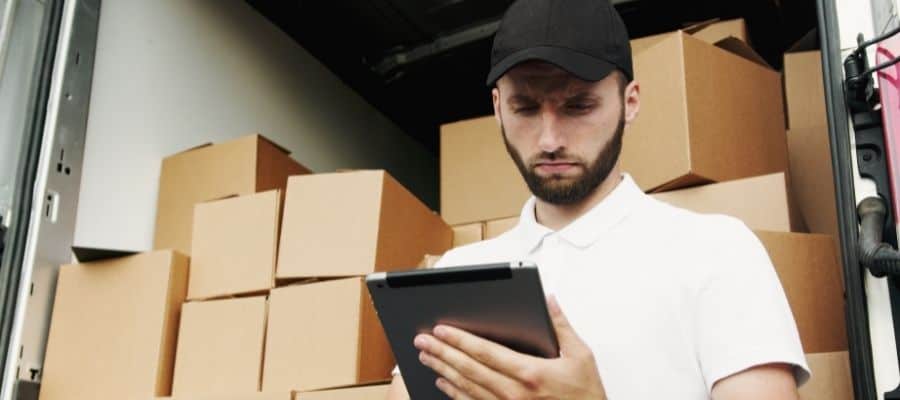 Yes, one of the best-rated things about Sweetwater is shipping. The order comes in a very protective package. People who received their order say the guitar was well-protected, as well as the case and a shipping box.
One of the positive comments was that the guitar showed up in good condition with no flaws, and therefore they put a ton of time into making the shipping safe for the guitars they send out.
Does Sweetwater Have A Guitar Inspection Process?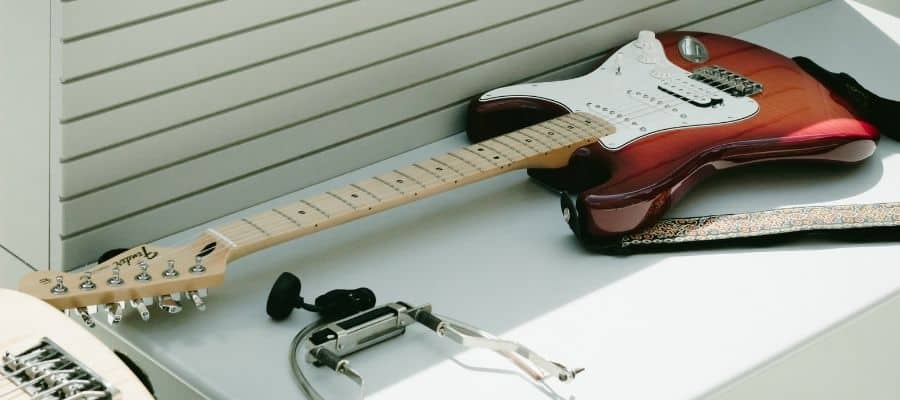 Sweetwater has a detailed 55-point Inspection. It ensures that each instrument with a $299 price or above is shipped in a good condition. People say the luthiers at Sweetwater are 'awesome', and their work is impeccable.
According to reviews, you'll also get a certificate of inspection before shipping as approval the instrument meets factory standards and information on guitar care after shipping.
The 55-point Inspection includes things such as hardware check, electronics testing, tuning and polishing, cosmetic and construction inspection, and so on.
Keep in mind that inspection is not a setup – inspection just ensures that the instrument meets manufacturer tolerances. "If you want any special adjustments, contact Sweetwater's Guitar Workshop", says one guitarist, and added that setup of his guitar was done in a short period of time.
How Long Is Sweetwater's Warranty?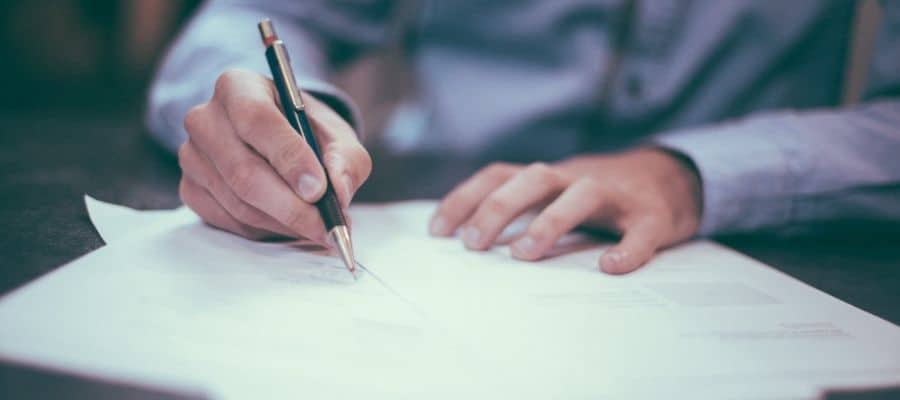 Sweetwater gives a free 2-year warranty for most of its products. Customers say the warranty paper is in the package with your order and an inspection certificate. If you have a manufacturer's original warranty, that won't affect the Sweetwater's one.
So, it's nice for your gear to be protected for two years minimum. You just have to send the gear directly to Sweetwater, not the manufacturer, to avoid shipping costs. But, before sending it to Sweetwater, there is an option to contact the "SweetCare" tech support, which is available 24/7.
Does Sweetwater Have Good Customer Service?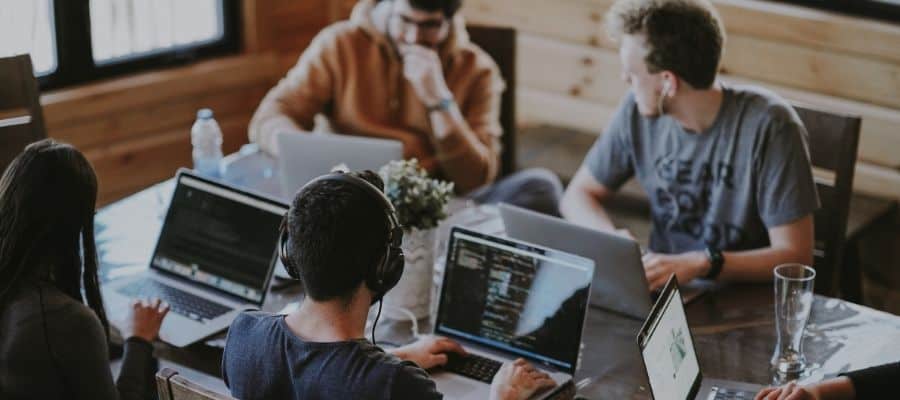 A hundred times, yes! Review sites have plenty of nice words addressed to Sweetwater's customer service. As I said, customer service is one of the most mentioned things in positive reviews when it comes to Sweetwater.
You can text or talk via phone call with your personal Sales Engineer. One musician wrote that Sales Engineers are going to give you a lot of information about the product you want and give the best solution for you: "He was patient and helpful in discussing my options, getting the transaction completed, and shipped immediately. What a company!"
Some people were negotiating on review sites about the package with nothing on it (name of the manufacturer, serial number…), and the Sweetwater's staff answered and asked customers to call them to get an explanation and apology.
Is The Sweetwater Card Legit?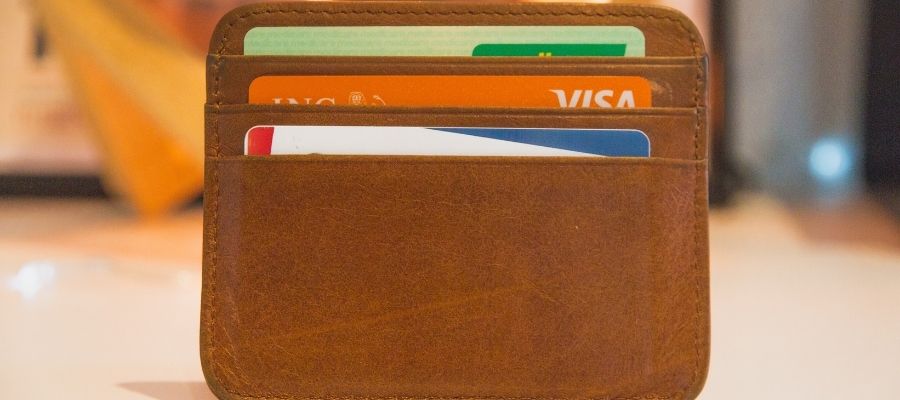 The Sweetwater card is a store credit card issued by Synchrony Bank. With this card, you can get financing on a gear. For example, you can buy expensive gear and pay for it for 4 years. That makes gear affordable for everyone and Sweetwater is a good place for shopping.
Visit Sweetwater, create an account, or log in if you already have an account. Then, go to the Sweetwater Card section and fill in the application form. You need to provide general financial information, such as address, annual income, Social Security Number. Check the accuracy of the information and submit it.
The negative side is that the card can only be used at Sweetwater, and has high-interest rates. But, Sweetwater can offer up to 48 months of promotional financing for a limited time, with 0% interest. Also, Sweetwater Card doesn't offer rewards or include many credit card benefits.
What If I Receive A Defective Product From Sweetwater?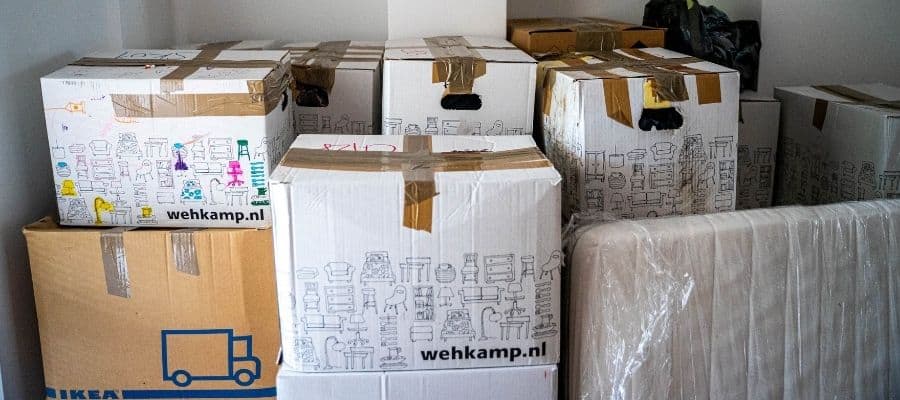 People who received a defective product wrote on the Sitejabber that Sweetwater took control and shipped them a brand-new working product really fast.
If you've received a defective product, the first step is to contact the tech support called "SweetCare", or you can fill out the online support request form. Then, call the Sales Engineer for an RA (Return Authorization) number. Write the RA number on the shipping label. Keep in mind that you have to return the product with all received accessories, packaging material, papers, and so on. UPC codes on the original product box should be intact.
Use a trackable shipping method, and address the package to Sweetwater's address. Shipping costs and a product replacement are covered by Sweetwater if they determine the product is really defective (for the US, within 30 days of purchase). For items marked as 'used' and returned within 90 days of the purchase goes a refund of the purchase.
How Long Does It Take For Sweetwater To Refund?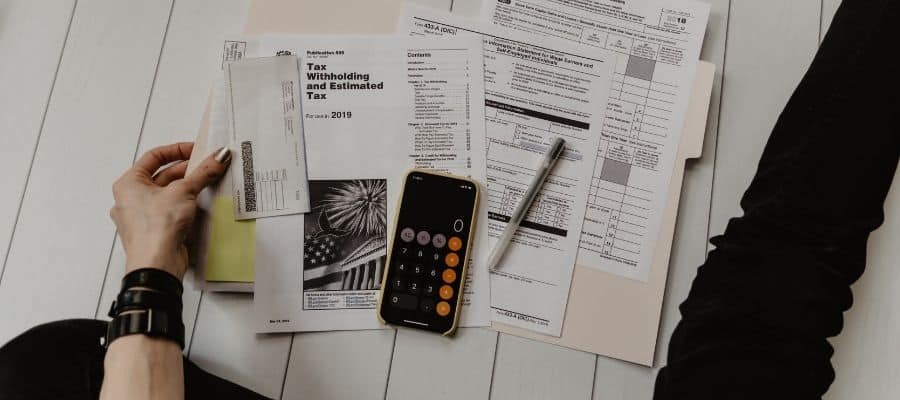 You can return anything within 30 days for any reason. You can claim a refund, an in-house credit, or an exchange for another Sweetwater item.
Sweetwater claims that once they've received the return, It can take 2-3 business days for the credit to be applied by the issuer of the credit card. But, reviews show that many people deal with a later money refund.
Which Is Better – Sweetwater Or Guitar Center?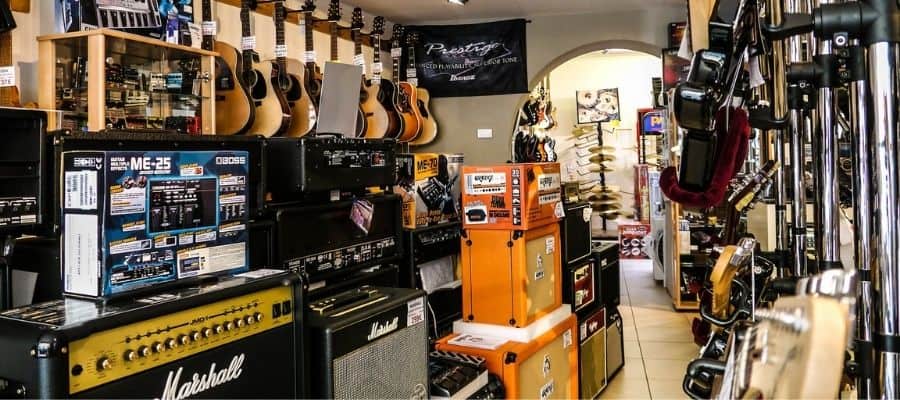 Guitar Center is a musical instruments retailer chain with 269 physical store locations in the US. Sweetwater is one of the largest online musical instrument retailers in the world and has one physical store.
Besides the difference in the number of physical store locations, there are more of them, which makes one better than another.
A Variety Of Products
Both stores have an amazing gear selection, from the low-priced guitar to an expensive Gibson. They also have other musical instruments and the whole needed equipment.
As it's mentioned, Guitar Center has more physical stores all over the US, and Sweetwater has a single one. Also, Guitar Center has a larger catalog of used gear, and therefore, Guitar Center wins this time for me.
But, keep in mind that some brands have a partnership with Sweetwater, so you can buy a guitar model with unique color options that you won't find anywhere else.
Price
In most cases, popular guitar models have a standardized price. So, you won't see a huge difference between the prices on both sites.
But, shipping fees are also a cost factor. Sweetwater covers the shipping price on most items for the US, while Guitar Center covers the shipping price for not as many products as Sweetwater.
So, the overall purchase for the specific product will be more expensive when buying on Guitar Center.
Shipping
As I said, Sweetwater offers free shipping on most items, which is very important, especially for musical instruments shipping, because instruments are usually larger items, and the shipping cost usually depends on the weight and size of the item. The delivery speed varies based on the customer's location.
Guitar Center does offer free shipping on selected items, but not for large items. So, Sweetwater wins here.
But, the delivery speed can be on the Guitar Center's side; Sweetwater often needs to order the item, which can delay shipment, and the Guitar Center is larger, so they have more products in stock.
Returns
Sweetwater accepts returns within 30 days of purchase, and within 90 days of purchase for used items. You have to pay the shipping to return the item unless you return it because it's a defective product (excluding items that are bought as used ones).
Guitar Center gives 45 days to return a product for a refund, excluding shipping costs, or a lower time frame for particular products.
So, both Sweetwater and Guitar Center offer a great return policy.
Customer Service
Sweetwater is the most reputable retailer for its customer service and shipping. About 80% of Sweetwater's staff are musicians. They have knowledge of what they work with.
Most of the reviews say that your personal Sales Engineers help a lot during the ordering process. They advise what's best for your budget, and give you any information you need.
Guitar Center customer service absolutely can't give you in this field what Sweetwater can!
Warranty
Sweetwater offers its own free 2-year warranty for most of the products, besides the manufacturer's warranty. So, that means you're safe for a minimum of 2 years.
Guitar Center offers the Pro Coverage, which needs to be purchased. Some people can't afford it, so they are left with the warranty of the manufacturer, which is also good. So, Sweetwater wins here, for a reason.
So, if you want good customer service, then choose Sweetwater. But, if you're someone who wants a variety of products, or someone who wants to go to a physical store to try out the guitar, the Guitar Center is your best choice!
Conclusion
Sweetwater is a musical instrument retailer in the US, on which you can order gear anytime. It's one of the top-rated review sites. Reviews say a lot of positive things for Sweetwater when it comes to their customer service, shipping, warranty, and even a bag of candies with your ordered items. It's good to mention that Sweetwater staff answers each review in order to give thanks or solve someone's problem.
You can make an order on Sweetwater online, via phone, or fax, and each way is quite simple. They also have a detailed 55-point Inspection. It ensures that each instrument with a $299 price or above is shipped in good condition. You'll also get a free 2-years warranty for most of the products, which is really hard to find in other stores.
But, thanks to shipping and good customer service, Sweetwater is a number-one retailer! Sweetwater ships guitar safely, with a guitar, case, and package box protection, and the customer service is the best possible.
They do refunds, and you can return the defective product with no or low shipping costs.
Many people think Sweetwater belongs to Guitar Center, but that's not true; they are different retailers. When you compare these two, Sweetwater would be way better if the good customer service is important for you, and Guitar Center if you love trying out the guitar in the store.
So, Sweetwater is a safe site to buy from, and ready for your orders 24/7. Of course, that nothing is flawless and mistakes are possible, but the thing that determines a reliable site is actually fixing them.
If you found this article useful, you may want to save this pin below to your Guitar board.