Finding a perfect learning course to improve your guitar skills can be challenging, especially if you don't know what you're looking for and what are some important bits you should consider. There are many great websites to help you learn, and among the most popular ones are Guitar Tricks and Jamplay.
But the question is which one is better? If you plan on learning how to play guitar, one website is enough so the only thing you need to do is pick the one that's best for you and your skill level.
In essence, Guitar Tricks offers more lessons, more songs, and it has a structured learning course which is something that is designed for beginners. If you are an experienced or intermediate player, then the difference between these two platforms is almost insignificant.
While it might seem too difficult to choose between two websites you're not familiar with, there is a way to make the choice that's perfect for you. I will go through everything these two sites have to offer and see the difference between them, so you will have an easier time finding the one you like more.
Just to make your life easier I summarized everything in the following table:
Guitar Tricks
JamPlay
Cost
$19.95 – Monthly
$179 – Annual
$19.95 – Monthly
$149.88 – Annual Standard
$199.92 – Annual Pro
Suited For What Skill Level
Beginner and advanced
Beginner and advanced
Structured Beginners Course
Exists
Doesn't exists
Content For Advanced Players
there is content for advanced but a bit less
more genres and instructors you can try
Different Courses/Features
One on one coaching
Bass courses
Number Of Lessons And Songs
over 11,000 lessons and over 1,000 songs
around 6,500 lessons and under 500 songs
Lesson's Quality
Excellent.
Focuses around simplicity
Excellent.
Included additional camera views (may be confusing)
Refund Policy
60 Days
30 Days
Additional Tools
Metronome,
Jam Station,
Scale Finder,
Chord Finder,
Reference Tuner,
Fretboard Trainer,
Chord Charts,
Guitar Tab Guide, Glossary,
Fretboard Diagram
Chord Finder,
Guitar Tuner,
Guitar Chords,
Metronome,
Bass Tuner
Forums And Articles
Included
Included
Trial
14 Days
7 Days


What Is Guitar Tricks?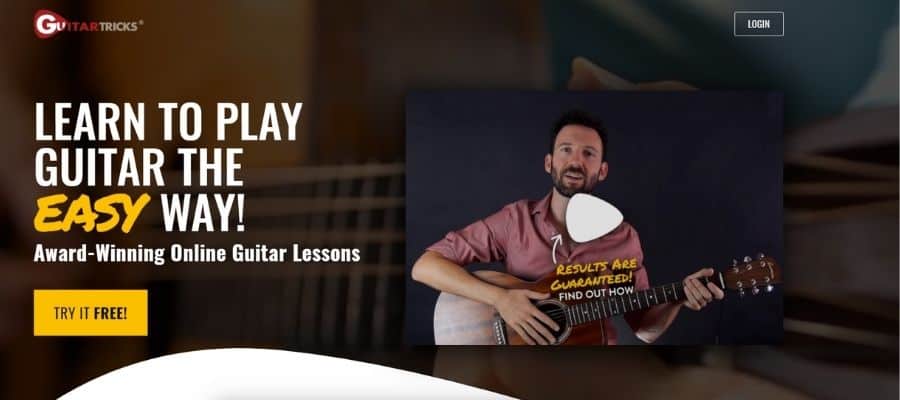 The first website I'll discuss here is Guitar Tricks. As you can probably guess already, the platform was designed to help you learn how to play the guitar. Guitar Tricks offers numerous lessons for different skill levels, which means that you will be able to find the one for you regardless of how long you played the guitar.
Of course, it also means that it is perfect for beginners and those starting from scratch. Unlike YouTube, here you won't need to search for individual lessons and find something that's not challenging for you. Instead, you can follow the program on the site, and learn one lesson at a time. Similar to how you would in a real school.
The site was founded in 1998, and over the years, it has become one of the biggest learning platforms in the world. At least when we talk about guitars. The primary advantage of online learning is that you won't need to adjust your schedule, and you can follow the tempo that works for you.
What Is JamPlay?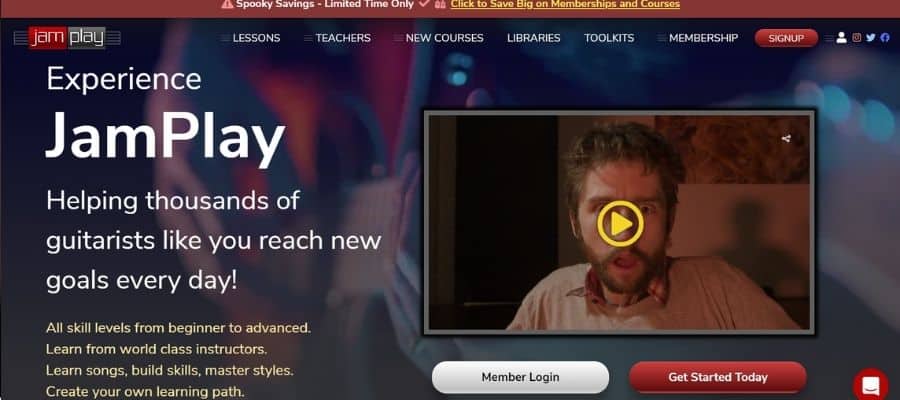 The second website I'll cover here is JamPlay. While the platform is a bit younger, it is still among the best learning courses you can find online. JamPlay was founded in 2006, in Beavercreek, Ohio.
The company continued to grow in the next couple of years, and between 2010 and 2013, it managed to experience 105% growth. Similar to Guitar Tricks, there are numerous lessons, different teachers, genres, that will help you learn more about this incredible instrument.
Probably the best thing about choosing between JamPlay and Guitar Tricks is that you can't really go wrong. These websites are the best ones you can find, and you won't make a mistake regardless of the one you pick. It mostly comes down to personal preferences, your skill level, and what you want to learn from it.
How Much Do Guitar Tricks And JamPlay Cost?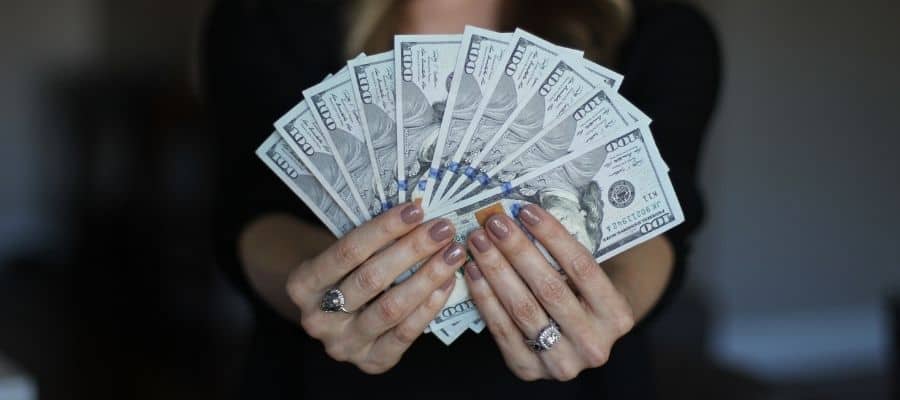 The first and most important part many players will want to know is pricing. Unfortunately, most guitar players across the globe are limited by their wallets, and finding the one that gives the most for the price is always a good option. So, let's take a look at the difference between the two platforms.
Interestingly, the monthly subscription for both sites is the same – $19.95. This means that if you plan on paying for a monthly subscription, you will need to pay the same amount of money for both JamPlay and Guitar Tricks.
However, there is one major difference in pricing between the two. If you are certain that you will enjoy the platform, and that you will continue to learn throughout the entire year, there is no reason to pay for a monthly subscription when you can opt for an annual one. Of course, if it is not too costly for you.
The annual subscription for Guitar Tricks is $179.99, which will save you nearly $60. Furthermore, it is possible to find a special deal that will lower the price even further like Black Friday.
JamPlay also offers a one year plan, but the price is even lower. Here, you will pay $149.88 for the entire year for the standard edition, and for pro, you will need to pay $199.92. On some holiday sales will lower the price to $109.95! So, in terms of pricing, JamPlay wins the round. Even without some holiday sales, it is still cheaper to join JamPlay. 


Skill Level Comparison Between Guitar Tricks And JamPlay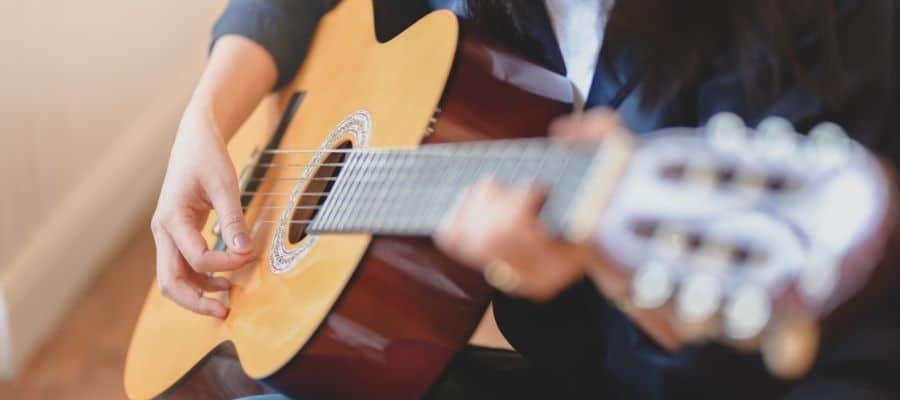 What is great here is that both websites have lessons for various skill levels. This means that you can join the website even if you know a thing or two, or if you are a complete beginner. Both JamPlay and Guitar Tricks cover lessons for skill levels varying from beginner to advanced. But there are a couple of differences I should mention.
Guitar Tricks offers a structured plan you can follow, which will make it a lot easier for you to learn. Beginners often have problems being too stretched and trying to learn too many things at once. This can cause a problem during the process, and create a counter-effect.
JamPlay, on the other hand, doesn't have a structured course, and beginner lessons are taught by various teachers. Absolute beginners don't know what they need to learn first, and having such a wide choice can leave them stranded not knowing where to start and what to do.
Similarly, Guitar Tricks offers tons of lessons for advanced players that will keep them busy for quite a while. JamPlay has more generic lessons, and they offer live sessions as well. It seems that the Guitar Tricks has it figured out, and having a clear schedule can mean a lot. This means that the second round goes in favor of Guitar Tricks.
It is worth mentioning that this doesn't mean that JamPlay is bad, just that you might find Guitar Tricks easier to use and follow in this specific category.
What Offers Do Guitar Tricks And JamPlay Have For Beginners?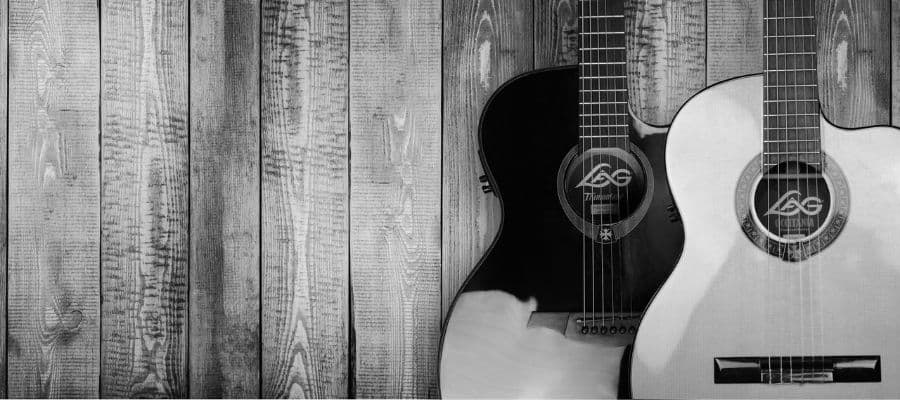 Let's start with Guitar Tricks. The beginner course is separated into different sub-lessons. Firstly, you have Level 1 Guitar Fundamentals. The website also covers numerous topics that are essential for beginners, and you can find simplified versions of popular songs, tips about tuning and maintenance of your instrument, and many more.
Once you are finished with the first level of guitar fundamentals, you can proceed to the next one. After Level 2 of Guitar Fundamentals, you can choose whether you want to learn more about country style, rock, or acoustic. Each of the categories offers the second level as well.
JamPlay has numerous teachers, but as I mentioned before, they don't offer such a structured course. Instead, you can try out one of the teachers and see lessons they have to offer in the beginner category.
Based on the teacher of your choice, you will get between five and seventy lessons in the category, and the page is separated into two categories – electric and acoustic. Since we are looking at the content here only, both websites offer numerous lessons for beginners, taught by experienced instructors.
As a result, you will get a great deal regardless of the site you choose, and you'll be able to learn so much about playing the guitar. So, I will have to score one point for each website.
What Offers Do Guitar Tricks And JamPlay Have For Intermediate Players?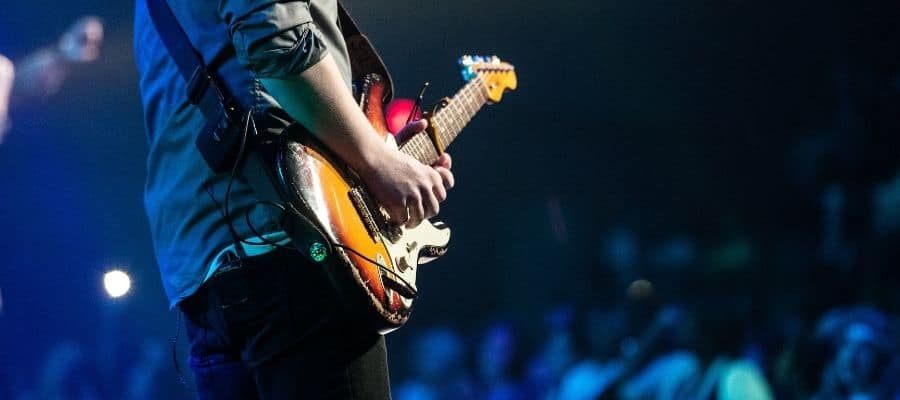 Now, if you are an intermediate player, things are a bit different. While I already mentioned the structure, it is not as important as with beginner players. On Guitar Tricks, you will still have an option to follow the structured course, until you master a specific category. But this doesn't have to be the only option.
Guitar Tricks offers a lot of other genres you can try out, and each has numerous lessons and instructors you can listen to. But JamPlay has more. While they don't offer a course you can follow, the website has a genre category that might be more useful for intermediate players.
The reason why JamPlay gets a point here is that intermediate players will have a better understanding of music, and they are more likely to know what they want to learn and improve. As a result, they might not need a step-by-step guide, but genre-oriented lessons instead. And JamPlay offers so much more.
Currently, JamPlay has more instructors and more genres you can try out, which means that it is more likely for you to find something you will enjoy. The website offers over forty instructors for the acoustic and over fifty for electric guitar. Moreover, they also offer lessons from touring guitar players like Steve Stevens and Tosin Abasi.
Finally, JamPlay has a few courses focused on the art of songwriting, which is something that might be more than exciting for advanced guitar players out there.
Different Courses On Guitar Tricks And JamPlay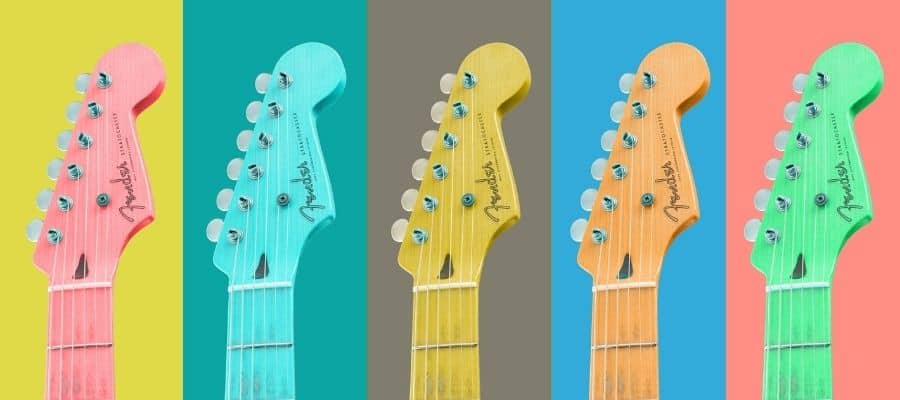 Let's talk about different courses for a bit. For years now, people have been asking for different types of courses, and not just beginner/intermediate or specific genres. Guitar Tricks currently does not offer anything other than guitar lessons.
JamPlay, on the other hand, has not only acoustic and electric guitar tutorials, but also lessons for bass. Which is a big deal. If you are looking to improve your bass skills, the options are clear since only one of these websites can teach you more about the bass guitar.
To make things even, I should mention that Guitar Tricks has a special course that will allow you to "visit" a teacher one on one, where you will be able to talk about them and focus on specific parts that might be causing you a headache. Private or individual lessons are a great addition, and they are similar to regular online teaching.
This is important since many people prefer being taught by a real person, and this way, a teacher can point out the mistakes you're making, and help you improve even faster. While Guitar Tricks gets a point for the individual, private lessons, JamPlay wins one for having lessons for bass guitar.
Number Of Lessons And Songs On Guitar Tricks And JamPlay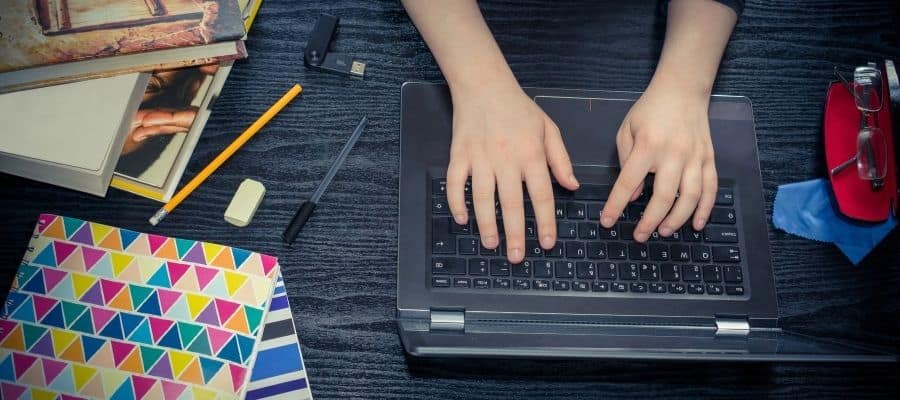 Before you join either of these two websites, you will probably want to know what they have to offer in terms of lessons and courses. Since Guitar Tricks is significantly older, it seems more than obvious why they have so many more lessons to offer.
Guitar Tricks has over 11,000 lessons you can try out, and over a thousand songs in the song library. Each of the songs is separated into different categories based on difficulty, genre, skill, and others.
JamPlay's repertoire is a bit smaller, and the platform has around 6,500 lessons at the moment, which is half of what Guitar Tricks has to offer. Moreover, the song library is also smaller, and JamPlay has a bit under 500 songs you can learn and Guitar Tricks have over 1000.
Guitar Tricks also offers lessons about a technique where you can learn about specific artists and what makes them special. Artist's style focuses on their habits, techniques, and other aspects of their playstyle instead of learning a particular song.
For both sites, you can download lessons if you are unable to have an internet connection, which is great. Of course, not every lesson is available for download for copyright reasons. Mostly, song tutorials are something you'll need to see via the internet, but nearly everything else is downloadable.
Obviously, Guitar Tricks has so much more content for the same monthly price, which is why the point in this round goes to them.


Lesson's Quality On Guitar Tricks VS JamPlay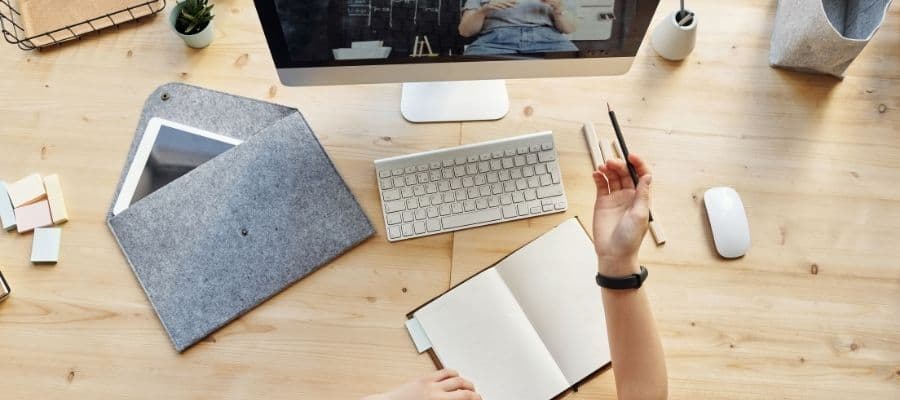 While the quantity of the lessons is important, many will agree that what matters more is how the lessons are presented or the quality of each lesson. The main problem both websites have is that the older lessons are not on the same level of quality as the newer ones.
Some players might even suggest for the older lessons to be removed just to have a unified quality across the entire website.
Another aspect that both of these websites share is that you will get a video lesson for each song. Needless to say, the quality is excellent, and you'll be able to see what the instructor is doing at any point in the song/lesson. You will have one camera on the fretting hand, and the second one on the strumming hand, which will allow you to see every important part of the lesson.
The main difference between the two is that Guitar Tricks focuses on simplicity and you will get a clear view of everything you need to see. On the other hand, JamPlay loves experimenting with additional camera views, so you will get another one from the instructor's point of view, and even the fourth one that shows their entire figure.
JamPlay might have done too much in terms of cameras, and it can be confusing to focus on just one camera at a time.
Needless to say, both websites offer guitar tabs you can follow as well, which makes it easy to learn any song they have to offer. Picking the winner in this category is too difficult since both websites did a tremendous job recording everything.
Refund Options On Guitar Tricks And JamPlay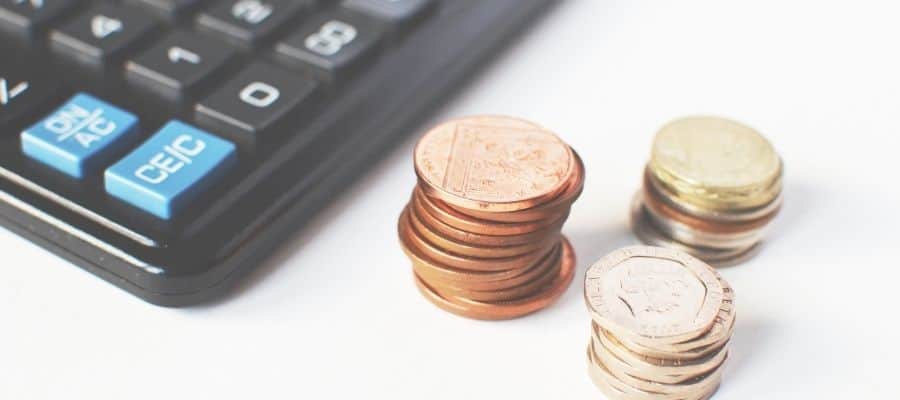 Now, in case you're not satisfied with the service, lessons, or any other aspect of these two websites, you might want to consider asking for a refund. So, how do these platforms cover this, you might ask.
You'll be delighted to know that both Guitar Tricks and JamPlay have refund policies, but they are not the same.
The refund policy on Guitar Tricks covers up to 60 days. This means that you can cancel your subscription any time you want during your month, and you will get your money back. So, if you are not liking the content and lessons they create, you are covered for the entire duration of your subscription.
JamPlay, on the other hand, has a bit weaker refund policy, and it goes up to 30 days. It's obvious that Guitar Tricks has double the duration of refund, which is why they will get a point for this round.
Of course, if you are interested in learning more about the guitar, it is highly unlikely that you will even need to worry about a refund. Both websites are excellent, and there are just some minor differences between the two.
However, it is always nice to have a refund option, which is why Guitar Tricks is a better choice if you are wondering about refunds.
Additional Tools On Guitar Tricks VS JamPlay
Guitar lessons and tutorials are not the only things you can find on these two platforms, and both have to offer so many useful tools you can try out.
Firstly, we will check out what Guitar Tricks has to offer.
Metronome – As the name suggests, you will get a chance to use the metronome which can significantly improve your sense of rhythm and tempo.
Jam Station – Jam Station allows you to "jam" with pre-recorded tunes, which is a handy tool for more experienced players.
Scale Finder – Easily find any possible scale and use it to improve your soloing skills.
Chord Finder – Library of all possible chords. If you ever forget a certain chord, you can easily find it on the list.
Reference Tuner – Guitar Tricks understands how important it is to stay in tune, and you can use a reference tuner to tune your instrument.
Fretboard Trainer – An excellent trainer for beginner players to help them find notes on the fretboard in no time.
Chord Charts – List of all chords, and how you can play it in any position.
Guitar Tab Guide – Guide for using guitar tabs.
Glossary – Glossary for terms you might hear during the lessons.
Fretboard Diagram – Helps you understand the notes on each fret on the guitar.
Similarly, JamPlay has a toolkit on its own, and it consists of the following:
Chord Finder
Guitar Tuner
Guitar Chords
Metronome
Bass Tuner
As you can see, both have a great set of additional tools you can try out, and that will help you during your lessons.
Forums And Articles On Guitar Tricks And JamPlay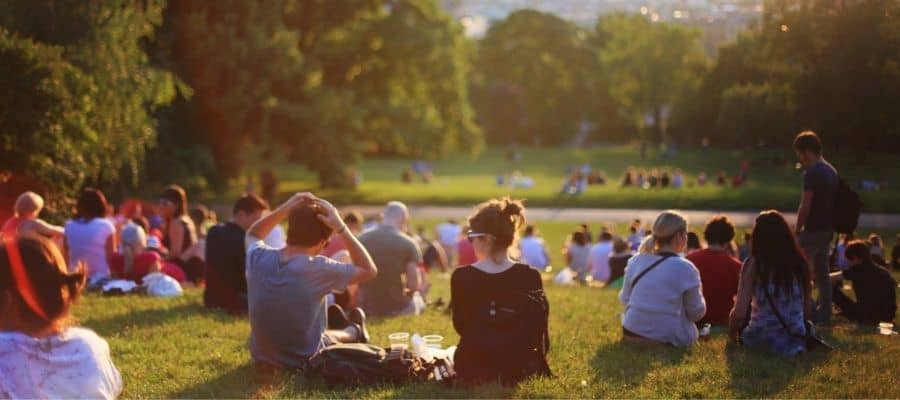 Another great feature you can find on both of these websites is forums. Here, you will be able to talk to other members of the platform and start building your own guitar community. Sometimes, you might encounter a small problem, and forums can be quite useful for solving them.
All you need to do is ask a question, and other guitar players will try to help you with it. Besides forums, JamPlay offers a list of articles you can check out, and here, you'll get a chance to learn more about the practical part of guitar playing. For example, you might want to learn more about a specific brand of guitars, or which amp/pedal might be the best choice for you.
Similarly, Guitar Tricks has a "news" section on the site, which you can use to inform yourself about recent events, read articles, and expand your knowledge of the guitar and music in general.
One of the exciting things you can find on Guitar Tricks is articles about bands and songs. A perfect example of this is the list of songs you must learn by a certain band. While the forums and article sections on these websites are not the main focus and priority, it is still a nice thing to have and read when you are wondering what you should practice next.
Both Guitar Tricks and JamPlay have an excellent forum and article section, so it is another tied round for these two websites.
Trying Guitar Tricks And JamPlay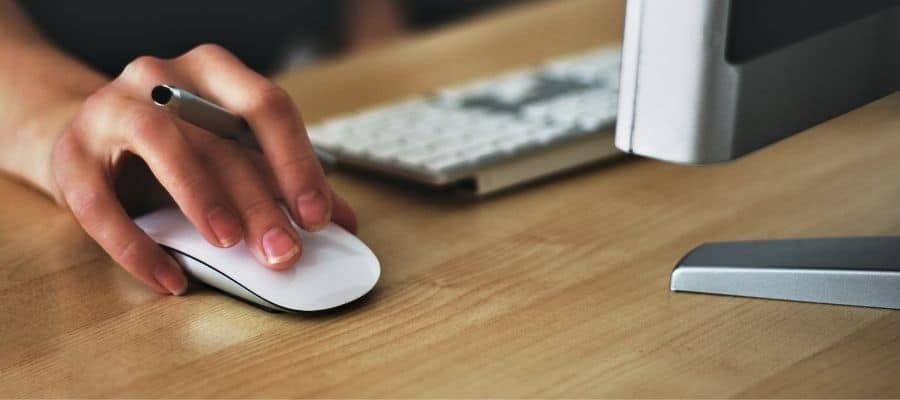 Finally, we should talk about the trial period and how you can test which site you like more. If you are still having trouble deciding which platform is the best for you and your needs, the best idea would be to try them both and see which one you like the most.
Fortunately, both Guitar Tricks and JamPlay offer a trial period which you can use to test the site. Guitar Tricks offer a free trial period in which you'll have full access to the website and all the features for 14 days.
This will be more than enough to learn all you need to know about Guitar Tricks and see if their method of learning is something you will enjoy in the future. If the answer is yes, then you can proceed to the subscription part and choose the plan that suits your needs.
While JamPlay also offers a trial period, unfortunately, it is half the duration of the one that Guitar Tricks has to offer. This means that you will get to test the website, but only for 7 days before you'll need to decide whether you want to continue.
Of course, even a single week is more than enough for you to test the website and see which one you like more, but having an additional free week is an excellent bonus.
Summary
Two of the most popular online websites for learning how to play the guitar are Guitar Tricks and JamPlay. While they share the same goals and ideas, there are several differences between the two.
Guitar Tricks has a special course or a program for beginner players, and it will serve you as a step-by-step guide for learning how to play the guitar, which is what makes this platform a great choice.
Both websites offer thousands of different lessons, numerous instructors, and genres, and while I had to pick one as a winner (Guitar Tricks), it doesn't mean that the second one is bad. You might find JamPlay more enjoyable, and it mostly comes down to personal preference.
So, use your free trial, check both platforms, and see which one works for you. And as always, keep practicing and improving your guitar skills.