There are numerous websites you can find on the internet dedicated to learning how to play an instrument. While some of them are free of charge, for others, you will need to pay for a subscription.
Naturally, the question many people have when it comes to these sites is if it is worth the price. So, let's take a look at Guitar Tricks, and answer some of the most common questions you can find about it. 
Guitar Tricks is a website dedicated to learning guitar, and if you wondered whether it is a good investment, you're in the right place.
What Is Guitar Tricks?
Guitar Tricks is a website created to help people learn how to play the guitar. While you can find guitar lessons on sites like YouTube, here, the principle is a bit different. Firstly, you won't need to search for each individual lesson, and you will get a program to follow instead. 


Naturally, there are many different programs and types of guitar playing you can learn. Guitar Tricks has been around for quite a while, and they take pride in helping millions of guitarists across the world.
The website has also received numerous awards since 1998. It is a fast way of learning how to play the instrument, and there are several courses you can take. Among the main advantages of this online guitar course is that you won't be forced to change your schedule, and you can practice whenever you like.
Many people have issues with regular face-to-face classes, since finding time for it can be quite challenging.
Is Guitar Tricks Free?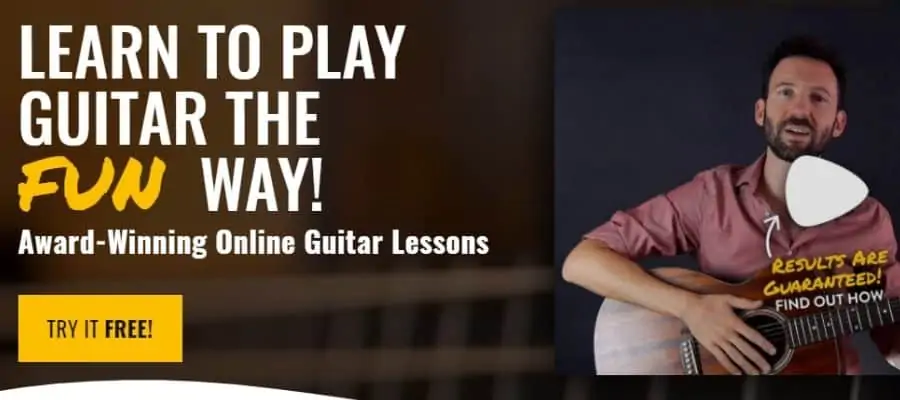 Guitar Tricks is not a free learning website. But you can try it for 14 days for FREE! Even though there are things you can enjoy without paying, you won't have full access to all lessons and tricks. But that's not necessarily a bad thing. 


While you can find guitar lessons online for free, they aren't structured in a way that will make you progress and learn faster. Guitar Tricks is designed for beginner and intermediate players, and there are a number of teachers you can try out.
You can also check out one-on-one lessons with some teachers, which is not something you'll be able to find on free websites. Learning on YouTube, for example, is free, but beginner players will usually get stranded trying to learn too much at the same time.
Here, you will get a proper way of learning how to play the instrument.
How Much Does Guitar Tricks Cost?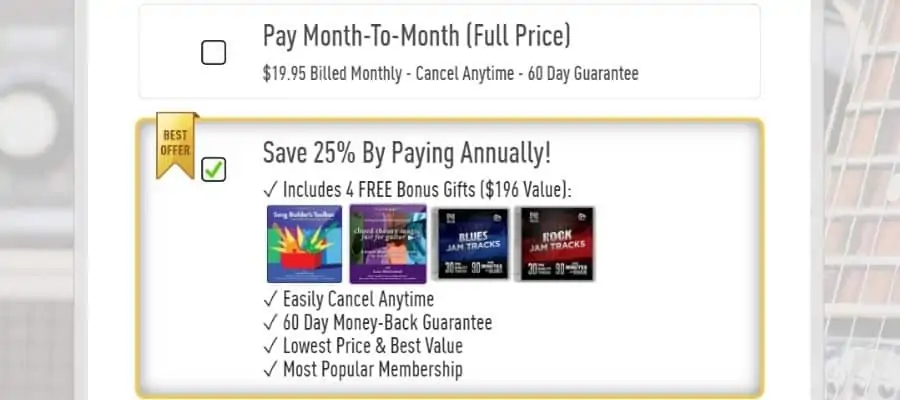 There are several different packages you can try out. Firstly, you can pay for a monthly subscription, which is $19.95. Getting a subscription will give you access to all classes and lessons available on Guitar Tricks, as well as songs, tutorials, instructors, and forums. 
Of course, you can save nearly $60 if you opt for a full year subscription, which is $179.99. Not only that the annual plan is cheaper, but you will also get access to additional rock and blues tracks you can learn.
Additionally, one on one guitar lessons cost $40 for a half an hour class, and $60 for a full hour. You can also book a lesson with a specific teacher, in which case you will need to pay a bit more based on the teacher.
Probably the most appealing part is that you can choose how many classes you want, and having someone show you what you're missing is undoubtedly a plus. But even if you are not interested in paying for a full year subscription, you can always book a couple of classes that will help you get started.
Are There Any Discounts On Guitar Tricks?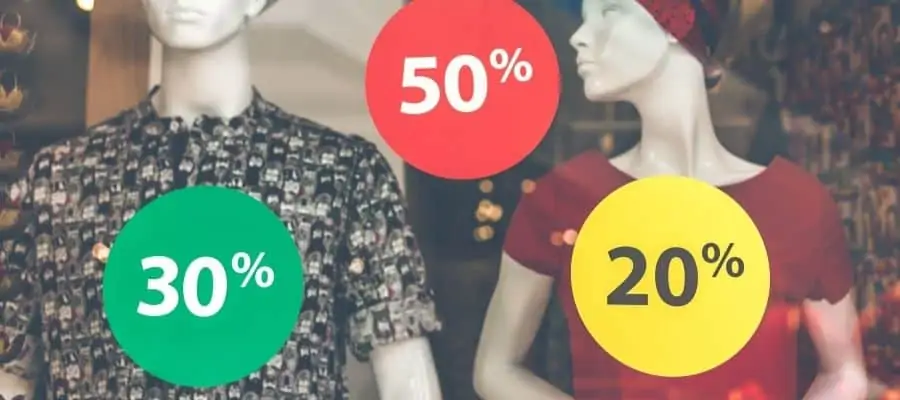 Yes, you can use a discount code to get an even lower price for your subscription. Here are the active discount codes(click the code or the image to use them):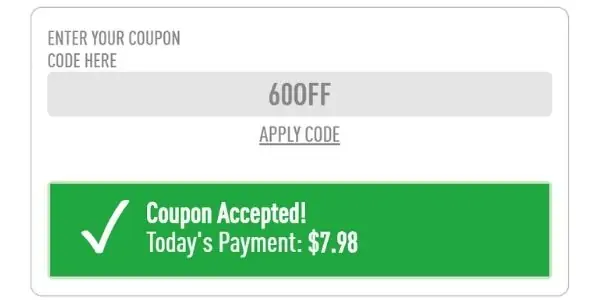 60OFF – This code works if you select the monthly subscription option and can be used for the first payment only. this means the first month of subscription will cost you just around $8.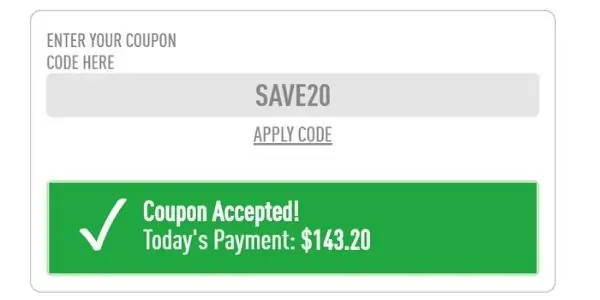 SAVE20 – This code works if you select the annual subscription or monthly subscription and can be used for the first payment only. That means that the annual subscription will cost you around $145.
From time to time, Guitar Tricks will give an even bigger discount, allowing you to get your annual membership for just $100. Considering that the full price is $196, this is more than a generous offer. 
Can I Try Guitar Tricks Before I Buy?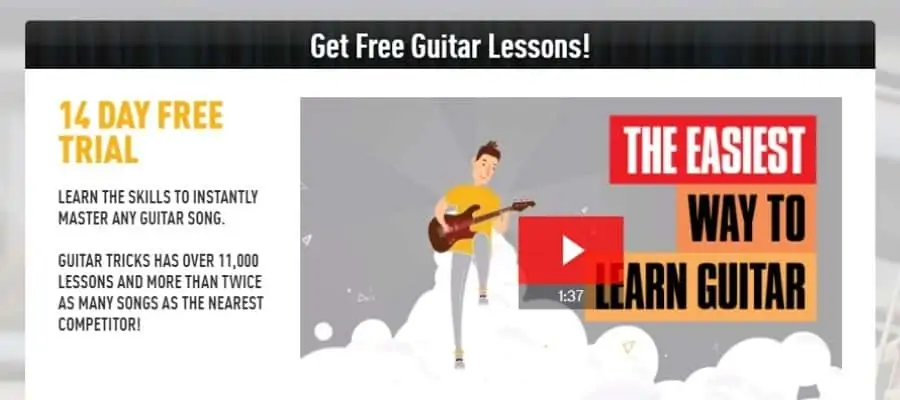 Yes, you can get a two-week trial, where you can check out the website, and see if you enjoy learning online. If you are still uncertain whether you like the idea of paying for a subscription, you can always try out Guitar Tricks free trial.


For fourteen days, you will be able to try out some of their lessons and get to know the website and their teaching methods. And the best thing about it is that you will get full access to all content on the Guitar Tricks.
It is not often that you see a trial period this long, and especially with so many great lessons to try out. This way, you can see whether you enjoy following their lessons, and learning how to play the guitar online.
For all of you that find this more convenient, then you will have no problems deciding whether you will continue learning with Guitar Tricks. It is a risk-free option, that you shouldn't miss. So, check it out, and see for yourself why Guitar Tricks is one of the most popular websites for guitar lessons. 
Is Guitar Tricks Good For Beginner/Intermediate Players?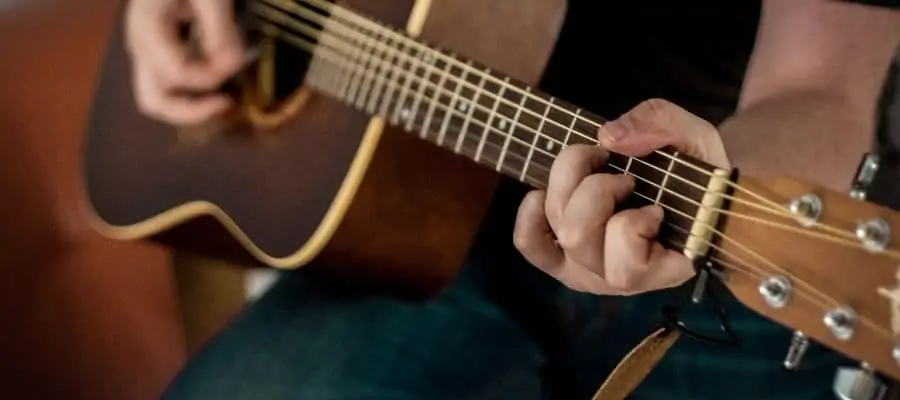 Yes, beginner or intermediate players is a perfect category for Guitar Tricks. If you are a beginner, you will enjoy the variety of lessons available on Guitar Tricks. The platform is easy to use, and you won't need to spend hours trying to learn the options and features. 
Instead, you will focus on learning how to play the guitar. Usually, the starting point for all beginners is the "guitar fundamentals level 1" course, and it will help you learn the basics of the instrument. This includes simple chords, notes, and even how to tune the guitar.
In the first course, you will find enough material to last you for weeks, and you can continue practicing until you're ready to proceed to the next level or "guitar fundamentals level 2."
From there on, you will get a chance to learn more about the blues, rock, or country music. Each of the three categories is a level 1 class, and you can proceed to more advanced lessons once you feel comfortable enough.
But even if you are not a beginner, there are still numerous lessons you can try out. Guitar Tricks is great for both beginners and intermediate or advanced players. 
How Many Lessons Are There On Guitar Tricks?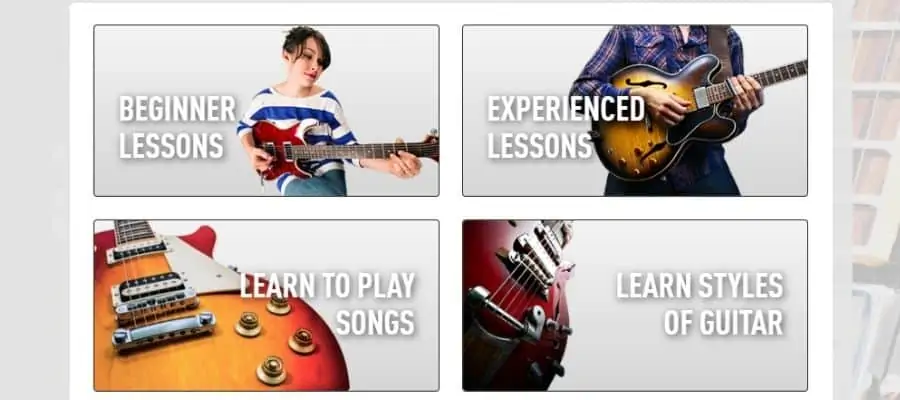 Currently, there are more than 11,000 lessons available on the Guitar Tricks website. The site started operating in 1998, and it keeps expanding its library.
Besides numerous lessons, you can also find thousands of most popular songs. There are rock classics like Hotel California by the Eagles, Cocaine by Eric Clapton, (I Can't Get No) Satisfaction by The Rolling Stones, and so much more.
Each lesson offers a notation as well as tablatures you can use to learn. Moreover, the lessons also contain a video part where you can clearly see the teacher and what they are playing at the moment.
Finally, you can get twenty-four lessons for free that will help you get started. The "demo" lessons you can check out for free cover a variety of genres, styles, and techniques, and it can be quite handy for all skill levels.
The free lessons will also give you a nice idea of how Guitar Tricks works, and you can see for yourself why it is so popular. Naturally, if you enjoy the content, you can always subscribe to get full access to their library.
Is Guitar Tricks Safe?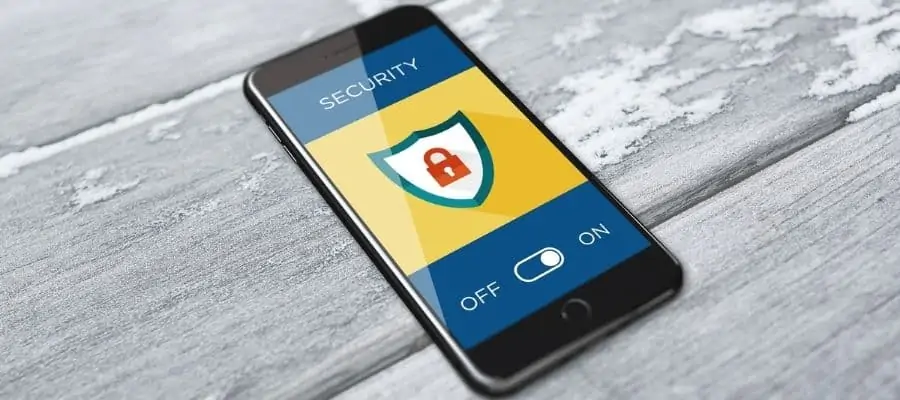 Joining Guitar Tricks is completely safe. As I already mentioned, the site has been working since 1998, and there have been millions of satisfied users. Naturally, your safety should always be your number one priority, and you should always check to see if the site is reliable before you join. 
So, you don't need to bother about it. If you like the way Guitar Tricks teaches, you can safely subscribe to the site. And of course, be sure to check out free lessons and get a trial to inform yourself about the site before you join.
This way, you won't need to wonder about anything, and if this is something you'd enjoy, then you can safely proceed to improve your guitar skills.
Which Platforms Guitar Tricks Support?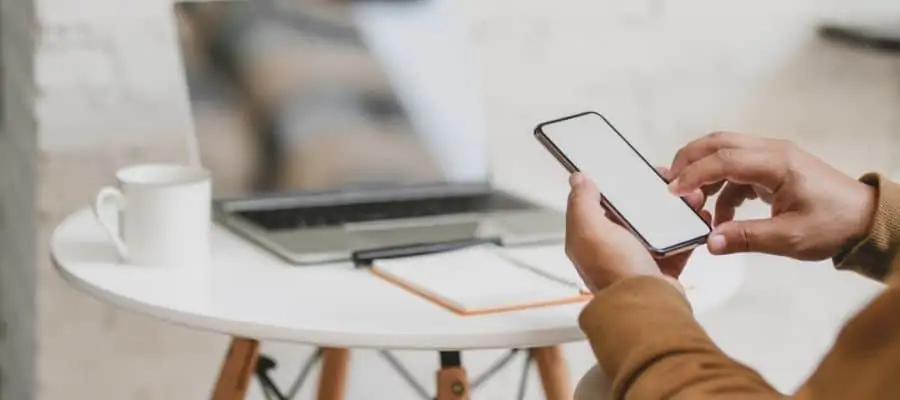 Guitar Tricks is available on their website, but you can also use an app for both Android and iOS. This means that you can access the content on the website using nearly any possible device. All you need is an internet connection, and you'll be good to go. 
Using a PC is probably the best option or even a tablet due to the screen size. But if you are not bothered by a smaller screen on your smartphone, then you can use it as well. The app works perfectly fine on any operating system, and you will have so much fun using it.
Of course, you won't need to buy anything separately if you are already a member of the website. All you'll need to do is log in on the app, and you'll be able to access all the lessons Guitar Tricks has to offer.
How Is The Course Structured On Guitar Tricks?
Guitar Tricks uses a step-by-step system involving a series of video lessons that will help you progress. There are eight main categories you can try out during the course. The first two are reserved for beginners and they are named "guitar fundamentals" levels one and two. 


Once you are comfortable proceeding to the next part of the lessons, you can choose between the blues style, country style, and rock style. Each of these lessons is marked as level one, and each offers a second level after the first one.
The Fundamentals, or the first chapter, has thirteen modules and it will take you four to eight weeks to complete if you follow their tempo. The breakout, or the second part, allows you to choose a style and it lasts twelve weeks total.
But that's not all. There are also supplementary lesson modules for each genre, and popular artists and songs you can learn. Finally, Guitar Tricks offers three modules where you can learn more about arpeggios, scales, chords, and so on. 
What Topics Do Guitar Tricks Cover?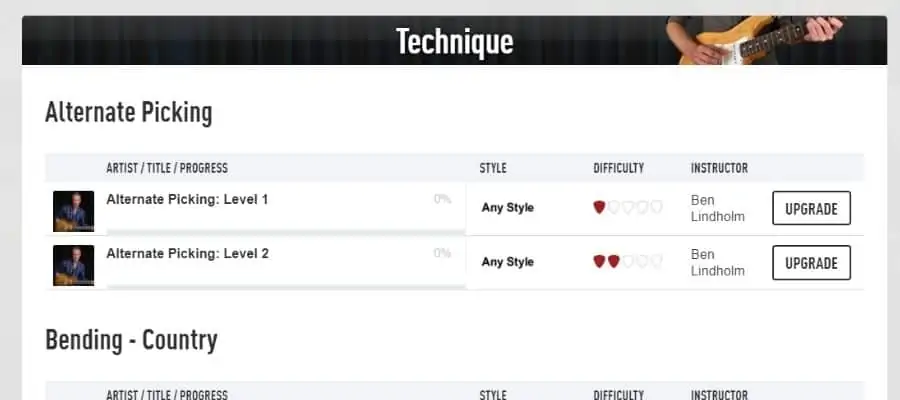 I already mentioned the basic course and genres that Guitar Tricks covers, but there is so much more. Among the topics you can find are ones related to other genres, and it is mostly designed for advanced players. 
You can try out various techniques as well, including:
Alternate picking
Bending
Fingerpicking
Hammer-ons and pull-offs
Harmonics
Legato
Palm-muting
Slide
Sweep picking
Tapping, and so much more.
Each of the categories offers video lessons and examples that will help you improve and learn more about the most common and most popular guitar techniques. There are also videos that will show you different uses of these techniques like bending in country and bending in rock music.
Learning more about these techniques is essential for your guitar skills, and it is the fastest way to improve and progress. After a couple of lessons, you will notice how techniques like vibrato can add so much to the song you're playing, and they will become an integral part of your playstyle.
Of course, there are many more lessons that I haven't mentioned in this list, and each will allow you to learn more about essential techniques for the guitar.
What Music Genres Can You Learn To Play On Guitar Tricks?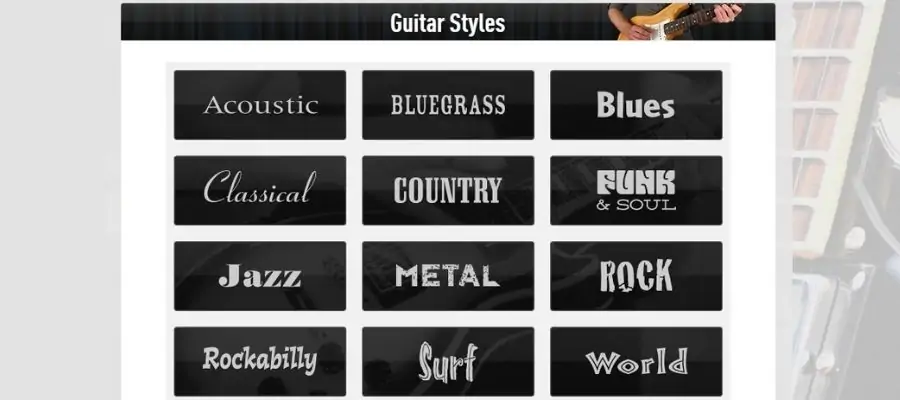 We all know that there are nearly countless different genres and subgenres in music. Naturally, each offers something different and unique, and you will need to learn tricks that are essential for each category.
But there are so many genres besides the ones I already mentioned. Yes, there are blues, country, and rock guitar you can learn, but you can also learn any one of the following:
Acoustic guitar
Bluegrass
Blues
Classical
Country
Funk
Jazz
Metal
Rock
Surf
Pop
This way, you are guaranteed to find the one that suits your taste, and what you are hoping to achieve. Whether you like funk or heavy metal, you can be sure that there are many lessons dedicated to you and your music taste.


To make things even more interesting, there is also a sub-section dedicated to various artists:
Albert King
B.B. King
Chet Atkins
Jack Johnson
Jimi Hendrix
Joe Pass
John Mayer
The Edge
If you are a fan of any one of these musicians, you'll be delighted to know that you can learn more about their playstyle and what makes them so special. But even if you are not familiar with these guitar players, you can still check them out and see if there is anything that you'd like to learn.
How Many Songs Can I Learn to Play On Guitar Tricks?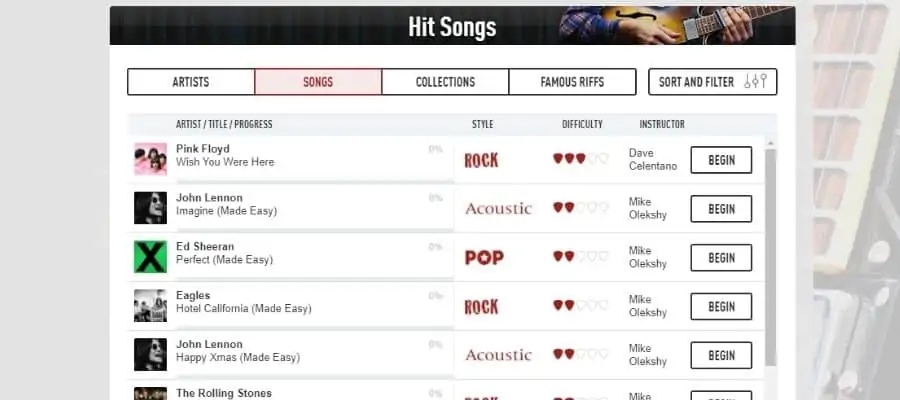 Guitar Tricks currently offers over 1000 songs you can learn. Of course, the library keeps updating, and you can be sure that the number of songs will continue to increase. Each song on the list has the info you might find useful. 
You can see the difficulty of the song, which is quite useful when you're learning. You can also see the genre and the name of the instructor that recorded the video. Once you find the song you like, and that is suitable for your skill level, all you need to do is click "Begin" and start practicing.
Each of the video lessons follows the same rule. The instructor will play the song slowly, and then break down each part of the song so you can learn easier. There is also a "made easy" option, where you will get a chance to learn a simplified version of the song.
Besides instructional video, each song has standard music notations and guitar tabs, so you can choose whichever is more comfortable for you.
For a detailed list of songs available on Guitar Tricks, you can check the link below.
How Many Instructors Teach On Guitar Tricks?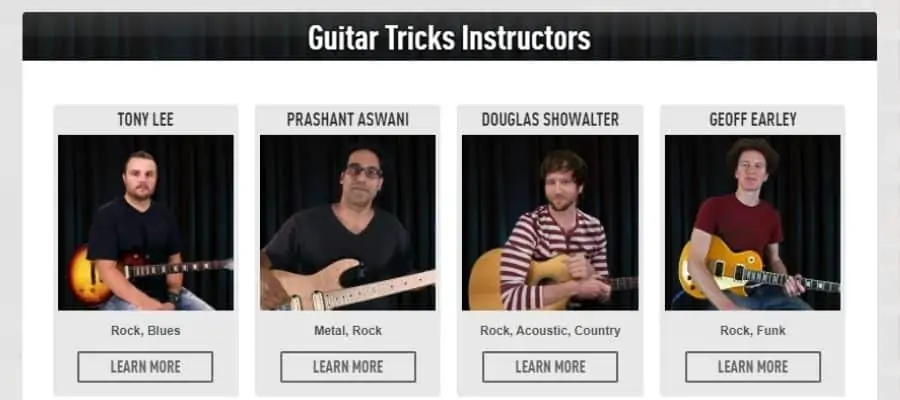 There are currently thirty-three instructors on Guitar Tricks. Each of the instructors specializes in a different genre and focuses on different techniques. This way, you can learn from the best of the best. 
And this is just one of many reasons why Guitar Tricks excels compared to face-to-face classes. You can rarely find a teacher that knows many different genres, which means that they will be able to teach you just one thing that they enjoy.
But here, you'll be able to pick any instructor you like. Moreover, there is nothing stopping you from checking all of them. Each of the instructors will be able to teach you something new, and they all have different approaches to the subject.
What Can I Do If I Need A Bit More Help?
If you feel like you need more help, there is no shame in that. Fortunately, there is a solution to your problem you can try out. You can always check out forums and see what more experienced players have to say about your problem. They might be able to point you in the right direction and help you overcome the obstacle on your way.
Furthermore, there are one-on-one classes, and they are an excellent way to improve with the help of a teacher. Instead of learning from video lessons, you will get a real instructor that will be able to point out your mistakes and help you get back on track.
Of course, one-on-one lessons can be a bit expensive, but you can use them a couple of times only when you get stuck. Otherwise, stick to the normal program and video lessons Guitar Tricks offers.
Does Guitar Tricks Offers Bass Lessons As Well?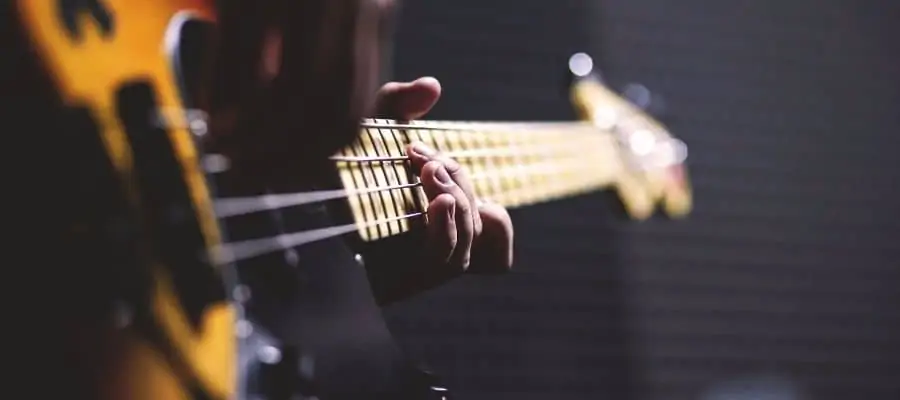 Guitar Tricks does not offer bass lessons at the moment. Even though they added a smaller course for piano and singing lessons last year, there are no similar courses for bass guitar. So, if you are a bass player, or if you are interested in learning both instruments, you won't be able to do it on Guitar Tricks. 
At least at the moment. There is a chance that they will add a few courses in the future as they did with the piano, but for now on, there are no plans for future bass players. You can, however, use the website to learn more about music theory and music in general, which can be quite useful.
But if this is the case, the annual subscription might be too much for you, and you should undoubtedly check it out first during your trial period. This way, you can see if there are enough lessons for you to learn before you decide whether you want to subscribe or not.
What Additional Tools Does Guitar Tricks Offer Beyond The Lessons?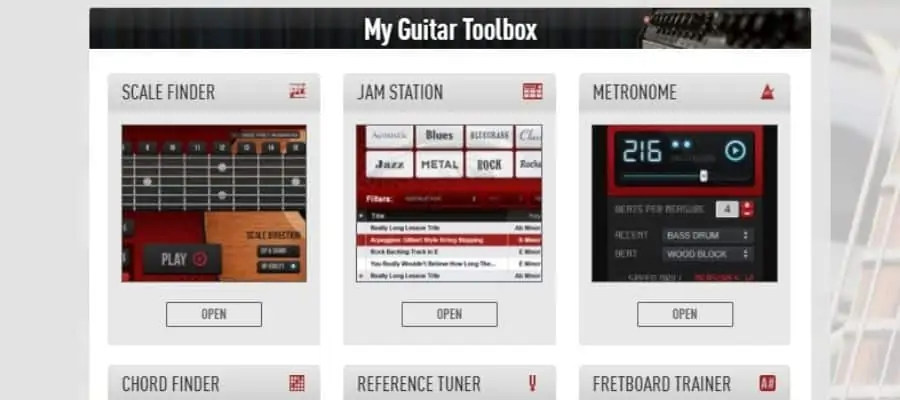 There are several tools you can use besides video lessons and song tutorials. These might help you improve your technique, learn more about music, or help you during the practice.
Among the tools you can find on Guitar Tricks are: 
Scale Finder
Jam Station
Metronome
Chord Finder
Reference Tuner
Fretboard Trainer
Chord Charts
Guitar Tab Guide
Guitar Glossary
Fretboard Diagram
As you can guess from the list, most of these tools are there to help you learn and memorize music theory with ease. For example, Chord Finder and Chord Charts are an excellent tool to help you in case you forget a certain chord.
Similarly, Scale Finder will expand your knowledge of scales, and metronome is a great tool to help you learn how to play at the right tempo. Fretboard Trainer is handy if you want to memorize the notes on each fret, and it will make it easier for you to learn.
What Do Other Guitarists Say About Guitar Tricks?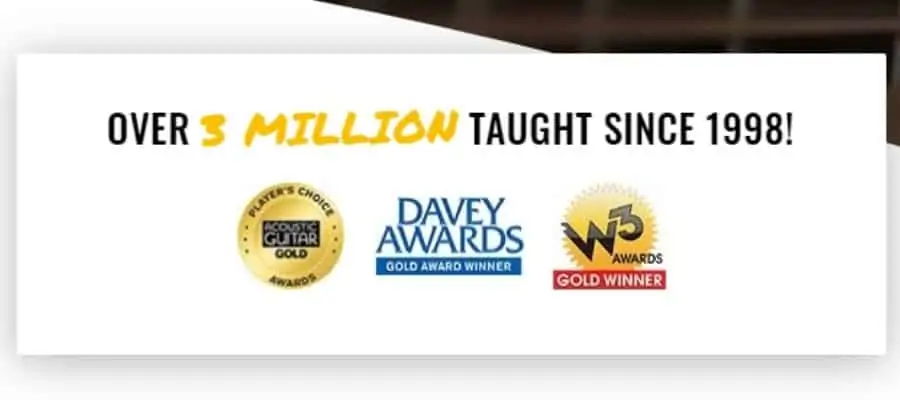 It is always useful to see what other people think about a product you're interested in. Here, you can see what kind of experience past members had, and what they think of the website and learning process.
"I have learned more in last 2 weeks with GT then ever before. Not just what something does but WHY it does it and how to apply it to other parts. Great job GT Staff. Hats off."

Mark Mitchell
"I Love Guitar Tricks! Finally at 57 I'm getting serious and ya'll have provided the perfect venue for learning! I look forward to working with you and am very excited about the next years playing, Thanks for providing such a great tool."

– John Robarge, Eagle Nest, NM
I won't be listing all of them here, and if you want to learn more about user reviews, just follow the link below.
Do Guitar Tricks Have A Refund Policy?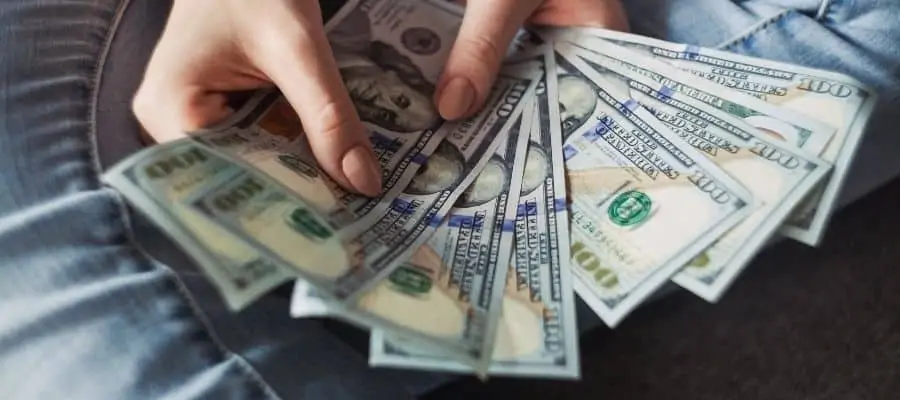 Yes, Guitar Tricks offers a refund policy. If you are not satisfied with the service, lessons, or anything else about the Guitar Tricks, you can ask for a refund. The website offers a sixty-day money-back guarantee for all users. 
This means that all you need to do is cancel your subscription and ask for a refund. Of course, you can do this in less than sixty days. The refund policy applies to Google Play as well, so if you bought anything via this service, you can still ask for a refund in the same time period.
For Apple users, on the other hand, you will need to contact Apple Store since they control 100% of the billing that goes through the app.
Finally, a refund is available even for one-on-one classes, but you will need to cancel the class at least 24 hours in advance to be eligible for a refund.
Is Guitar Tricks Worth It?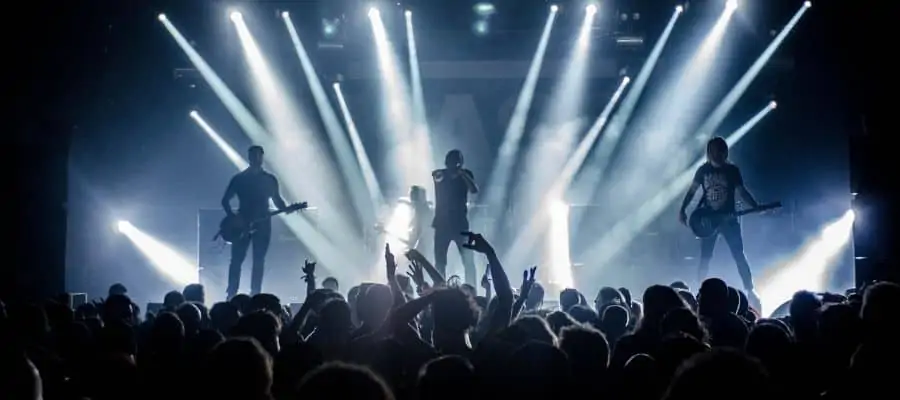 So, is Guitar Tricks worth it? Well, the answer is up to you. You are the only person who knows whether investing in something like this is worth the money. I, honestly, think that it is a great deal. You will pay a lot less than "normal" classes, and you'll be able to pick your own tempo. 
Furthermore, for the price of the monthly subscription, you will get access to all the lessons and courses available on the site, which is incredible.


The only question you need to ask yourself is whether you want to learn to play the guitar. If the answer is yes, then subscribing to Guitar Tricks is probably a good idea. But even if you do join the site, you will still need to practice.
You won't get far without daily practice, and teachers can only get you so far. So, joining the site is a great idea if you are willing to learn, and it will help you progress a lot faster than you would if you practiced alone.
Conclusion
All things considered, Guitar Tricks is a great site for leaning how to play the guitar. If you are interested in improving your skills, then it is worth the money.
Of course, you will still need to practice a lot if you want to progress, but Guitar Tricks will do a great job helping you along the way.