Breedlove has been one of the premier acoustic guitar manufacturers in the last 2 decades. Many of their creations are played on countless stages around the world. Firstly made only in the USA, but in recent years they started making guitars overseas so that they can become accessible to more people.
So, where is Breedlove guitar made? Some premium signature models of Breedlove, as well as the Premier Legacy, Masterclass, and Oregon models, are made in Oregon, U.S.A. In contrast, the Discovery, Pursuit, and Organic models are produced in South Korea or China, depending on the model and year.
They pride themselves in saying quality control on the import guitars is good. Every guitar is checked for potential flaws before shipping to customers.
Let's break down the history, the models, and the specs of Breedlove guitars.
Breedlove Guitars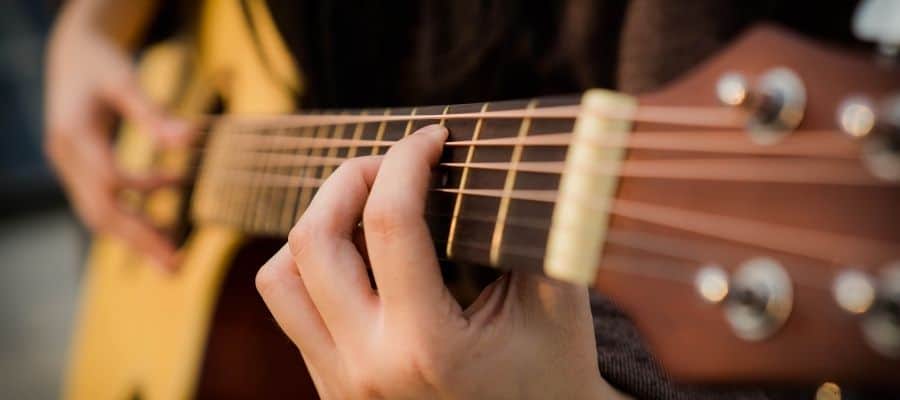 Breedlove's story started in 1990. When California luthiers Larry Breedlove and Steve Henderson left Taylor Guitars for a new adventure. The adventurers placed themselves in Tumalo, Oregon, around the city of Bend, where they opened a shop buying an old barn house.
From day one hallmark of Breedlove Guitars was an innovation.
They wanted to perfect acoustic sound. And then match that sound with effortless playability and modern aesthetic. But this was a laboratory where Henderson and Breedlove experimented with new methods to build better instruments.
The duo had an innovative approach that led the way to producing bridge trusses, graduated tops, asymmetrical headstocks, and winged bridges. One of the popular models was the soft cutaway C25 Northwest, which was a custom fingerstyle instrument. That instrument made Oregon Myrtlewood famous in the guitar world. The first guitar model of the brand was ready in 1991, which was the shallow body C-10.
The year later, at the NAMM show, Breedlove unveiled five models and three body types, and here the Breedlove story took off. After a while, Larry's brother, Kim Breedlove, started working with Breedlove Guitars as a master craftsman.
Some key points in the history of the brand happened in those years. The first one was in 1999 when Breedlove had financial problems and had to change its president with a new one called Peter Newport. Newport became a vital name for the brand as he invested generously in the company and started expanding the model series of the brand. With Newport's power, Breedlove released its first lines of imported guitars.
The imported model series was called the Atlas series, produced in South Korea Asia. After a while, Breedlove also released a new series of guitars, which were innovative designs and were not aimed at fingerstyle playing. It was the Revival line that included dreadnoughts and orchestra models. It was a big step from Breedlove's usual designs and a key point in the brand's history.
Around 2010, the company moved from Tumolo to Bend, Oregon, and the brand once again was sold to a new president. Tom and Molly Bedell's Two Old Hippies LLC bought the company. They were also the owners of Tom Bedell Guitars and Great Divide Guitars, along with some other retail stores. In 2012 they moved Breedlove production to Bend to a bigger facility for better production. They produced around 2.000 guitars a year in 2020.
After some big achievements, Breedlove guitar announced a partnership with the famous actor Jeff Bridges. The brand created some signature models for Jeff Bridges, who became highly associated with Breedlove guitars.
Where Are Breedlove Guitars Made?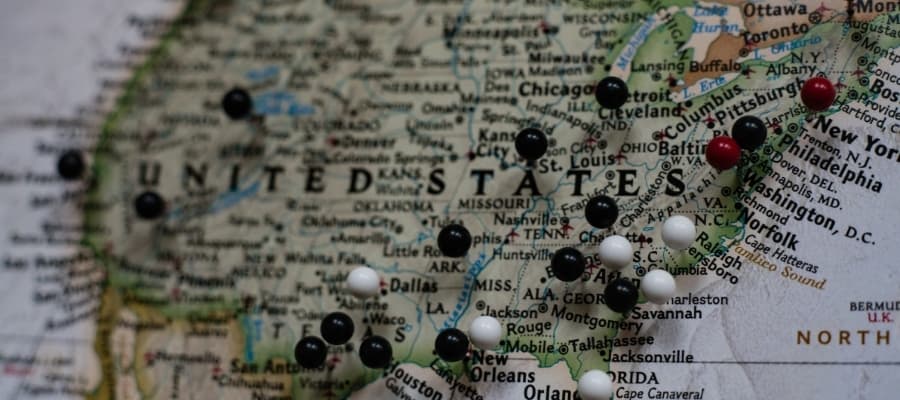 Breedlove guitars are mainly made in Oregon, U.S.A., while some other models are produced in South Korea and China. Breedlove's Premier, Legacy, Masterclass, Oregon, and some signature models are produced in Oregon, U.S.A., while Organic, Discovery, Solo, and Pursuit series are made in Asia, typically in South Korea or China.
The made-in-U.S.A. products are hand-voiced with the Sound Optimization System. These are custom shop guitars, meaning they are the highest quality instruments with industry standards.
The Asian models do not feature the hand-voicing technique but have similar designs. As they are low-to-medium budget instruments, they are more focused on cost-effectiveness instead of quality.
Does It Matter Where Breedlove Guitars Are Made?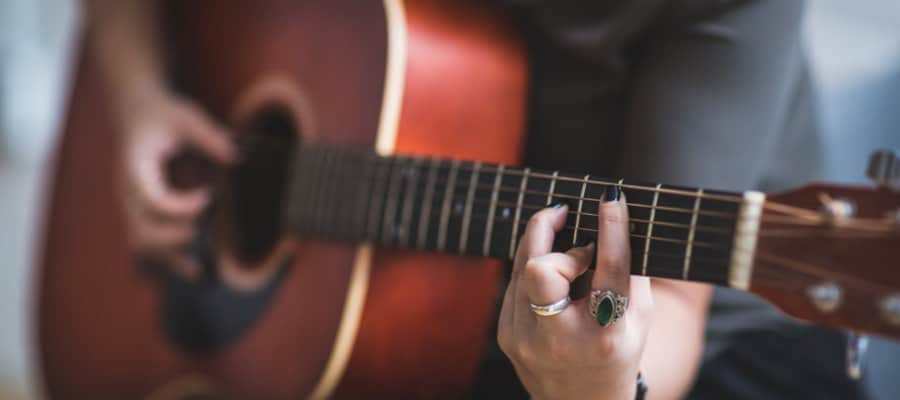 It does, but maybe not that matter, how often people think. The company, in an effort to produce lower-cost guitar models now, makes some of its models in Asia. Most people are happy with what they get for their money.
But of course that their US line is far superior to imported ones. This is not strictly attached only to Breedlove but is it the same for other big guitar manufacturers. We live in times when technology is at high standards in all parts of the globe. But it's not the only thing that comes into account when making an instrument. Tonewoods from what guitars are made of, and luthier skill is a big part.
And even tho their imported guitars have their final Quality control done in the USA, sometimes imperfections on lower cast import guitars made it out through the customers. But the price difference is huge. So if you are ok with some small imperfections, their import line of guitars is great players' instruments at a fraction of the price of the US-made ones.
How Good Are Breedlove Guitars?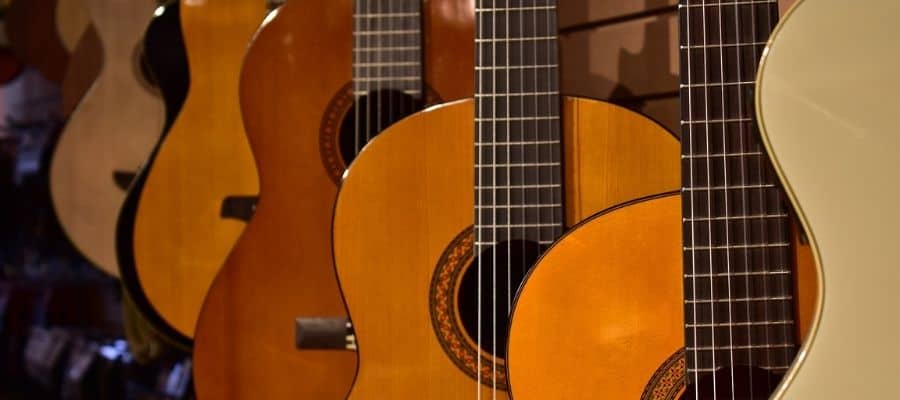 Breedlove company put a lot of effort and innovation into their instruments. Breedlove guitars have two aspects that shine in their production process. The first one is the use of sustainable tonewoods. The second one is the unique dedication to sound optimization. Also, they maintain their classic designs, which add to the value of the instruments.
The Legacy model line is the highest-end Breedlove guitar model. They are custom-made electro-acoustic guitars and heavily rely on the sound optimization technique Breedlove uses. The process ensures that all the instruments have the optimum tonal balance. So, to understand it better with an example, these guitars are on the same level as USA-made Gibsons or Martins.
The other end of the model series is the Discovery series, which are the most cost-effective guitars Breedlove offers. These models are suited for beginner guitarists with thinner neck profiles for better and easier playability. And with a price range of 300$-500$, they are great value.
So, in conclusion, we can say these are well-built instruments. Certainly worth checking one out for yourself.
What Are The Key Design Elements In Breedlove Guitars?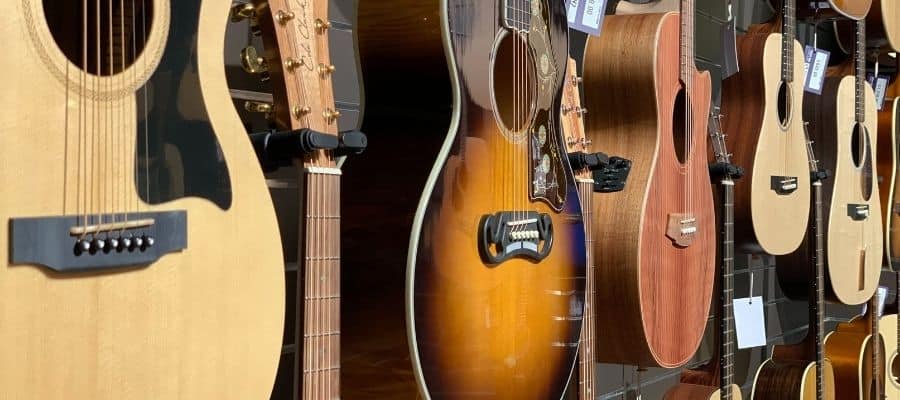 Some things will never change in the making of an acoustic guitar. But companies like Breedlove always want to push the limitations with innovation. So here are some of the elements that set Breedlove apart from other manufacturers.
Asymmetrical headstock
This headstock provides a straighter path from the guitar's nut to the tuners. Thus, the break angle is reduced at the nut, and the string can move more freely in the nut. The string tension in traditional headstocks is not present in this shape.
Winged bridge
Breedlove's unique production element is the Winged Bridge asymmetrical design which the company regularly used, beginning with the first guitar and coming through 2018. This distinctive approach was mainly apparent in higher-end models, but it was phased out in 2018. You can still order this design if you want a custom Breedlove guitar.
Soft cutaway
The soft cutaway design was apparent on the C1 and C2 Breedlove guitar models. The soft and steep cutaway delivers outstanding acces to upper frets for better playability. The company still uses this technique in most of its models.
Pinless bridge
The Breedlove pinless bridge routes the strings through the bridge from the backside. Rather than from the bottom. So, bridge pins are not needed, and the string stays straighter. This way, the string cannot come loose from the bridge as it can when using pins.
You do not have to drill holes down through your guitar with this bridge. The bridge is secure enough, thanks to the bigger glue area. But the drawback of this design is that you have to use a plastic pad or some layers of masking tape in order not to damage the top of the guitar when re-stringing it.
Use of Myrtlewood
In the 1990s, Breedlove was the pioneer company in terms of the use of Myrtlewood in guitars. The company still uses Myrtlewood in its models today. Myrtlewood is a big hardwood tree found in coastal forests or Sierra foothills of California. It can also be found as well on coastal forests extending into Oregon.
The wood is highly easy to work with, and it has intense figuring, which is special to each individual piece. The sound of the wood is stiff but with great clarity, sustained, and high overall volume. It is similar to Koa or Mahogany wood.
Sound Optimization
Breedlove regularly measures the frequency response of the tops and backwoods of their guitars. It is typical for luthiers to tap on the wood to listen to their tone and decide about their acoustic qualities. But, Breedlove took this one step forward with its Sound Optimization technique.
Breedlove adjusts the shape of the bracing and the thickness of the wood for optimal tonal performance. This way, the sound of each guitar is customized based on the resonance of the piece of wood.
Tonewood Certification Program
Breedlove released the Tonewood Certification Program in 2017 with four principles:
Only the dead or fallen trees or very old trees at the ends of their lives will be taken
Trees will be individually harvested in a way that the forest is disturbed as less as possible
Only fully documented "treasured tonewood" pieces that are compliant with all Lacey Act and CITES regulations will be used
Partner tonewood suppliers must commit to the principles by providing documents on the home providence of the trees taken. Some Breedlove models feature 3000-year-old Sitka Spruce woods that were buried underground before.
Breedlove guitar models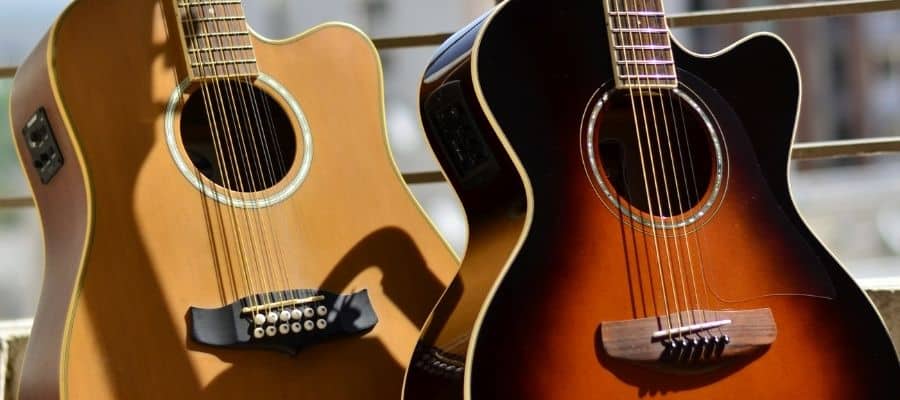 The model range of the brand is quite large, with the U.S.A.-made guitars and Asian-made guitars. The made-in-the U.S.A. ones are:
Masterclass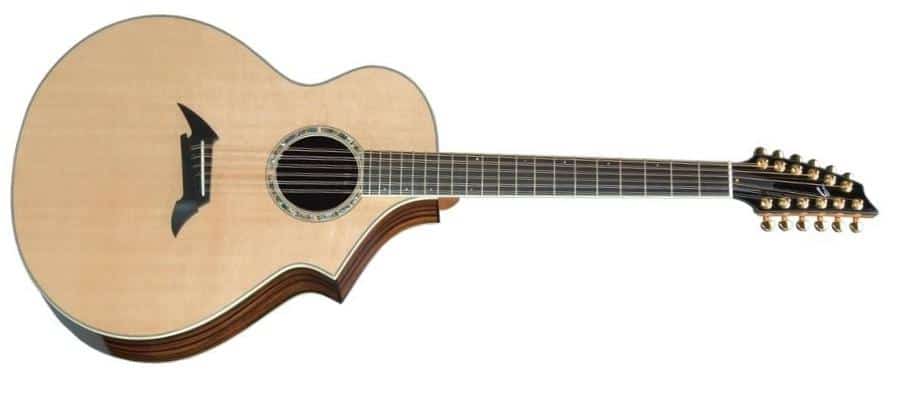 It was formerly a high-end production line from the beginning of the company. Today the name is reserved for Breedlove Custom Shop models and limited editions.
Legacy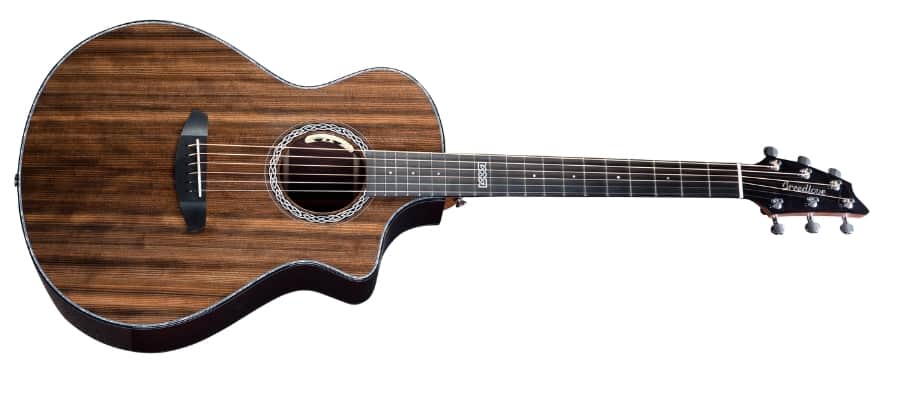 Launched in 2014, they are the company's highest-quality production models. The guitar features Adirondack Spruce, Cocobolo, and Sinker Redwood along with Koa, while only premium quality woods are used in the construction.
Premier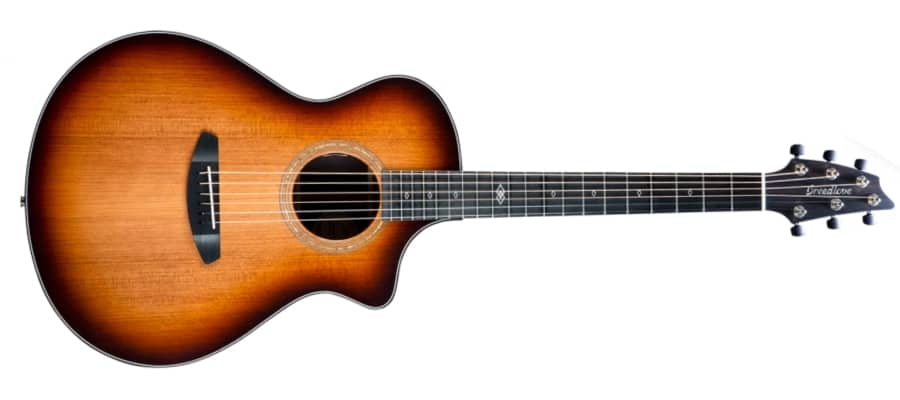 Launched in 2014, these are professional-grade models. In this range, the company is using more traditional tonewoods—woods such as Sitka Spruce and East Indian Rosewood.
Oregon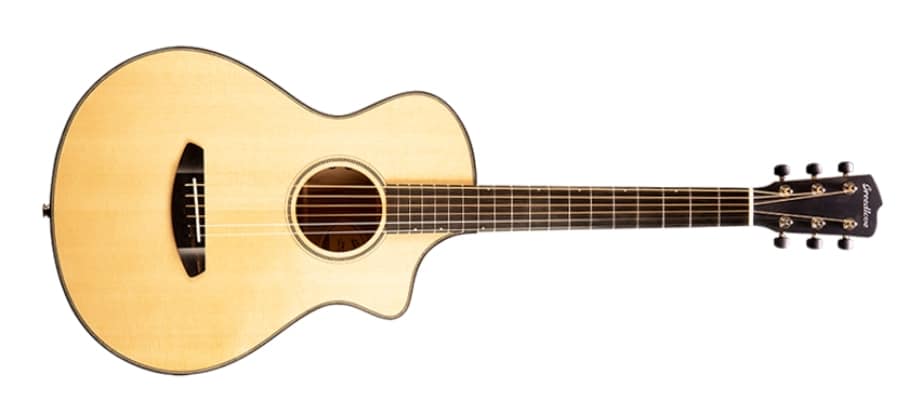 They were professional-grade guitars launched in 2012. These models use not-so-traditional Myrtlewood. They were used either for the top and the back/sides or the back/sides.
Signature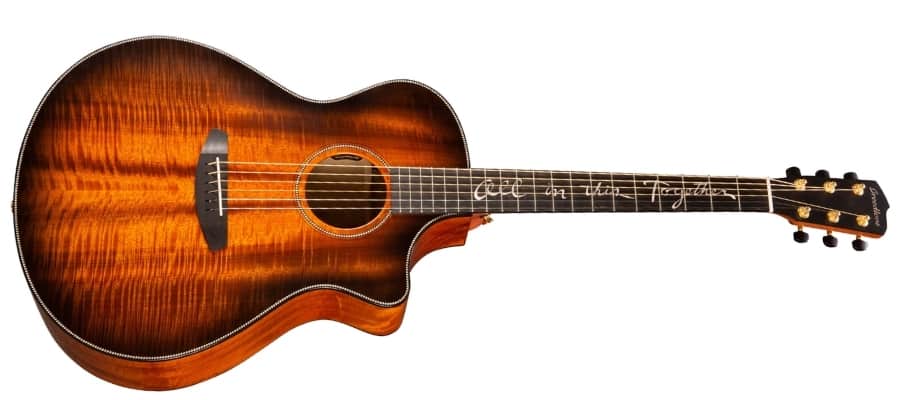 The Breedlove signature models were produced after the partnership with Jeff Bridges had started in 2020. Before, there were other custom-made signature models such as Ed Gerhard, Richard Gilewitz, Chris Hillman, and Kim Breedlove for the 25th anniversary.
The rest are imported guitars that are made in South Korea or China:
Solo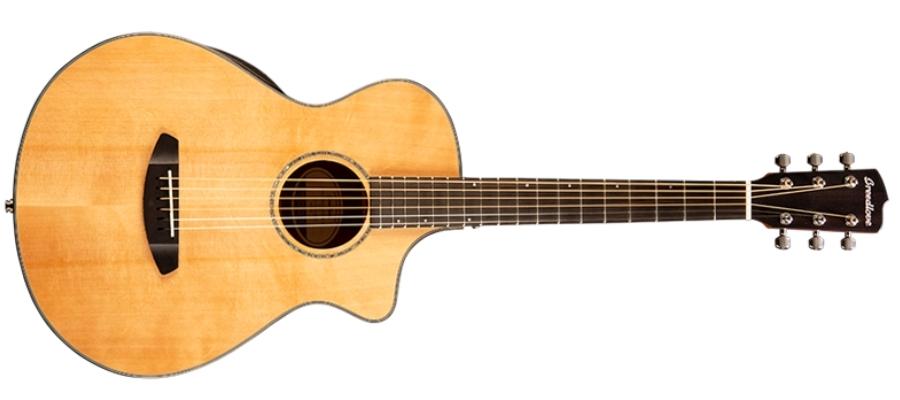 The Solo model was re-launched after plenty of years in 2014 and had a port sound hole in the top side. This way, the player can directly listen to the instrument when playing. These models are made with solid wood tops with laminated sides and backs.
Pursuit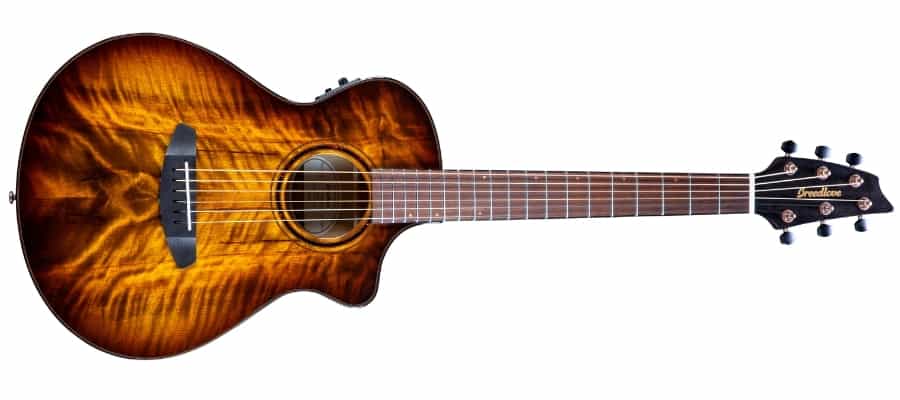 Pursuit models are other cost-effective Breedlove guitars that were launched in 2014 and made with solid wood tops with laminated sides and backs.
Discovery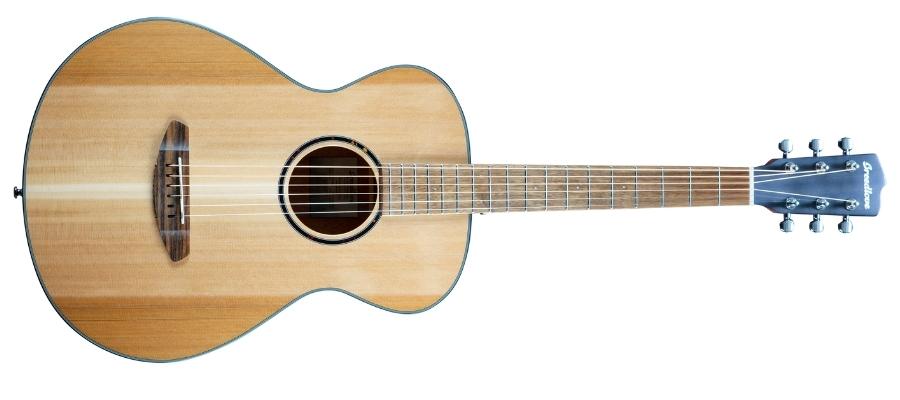 The most cost-effective model series of Breedlove guitars is called Discovery. These guitars were launched in 2014, with solid wood tops and laminated sides and backs.
Organic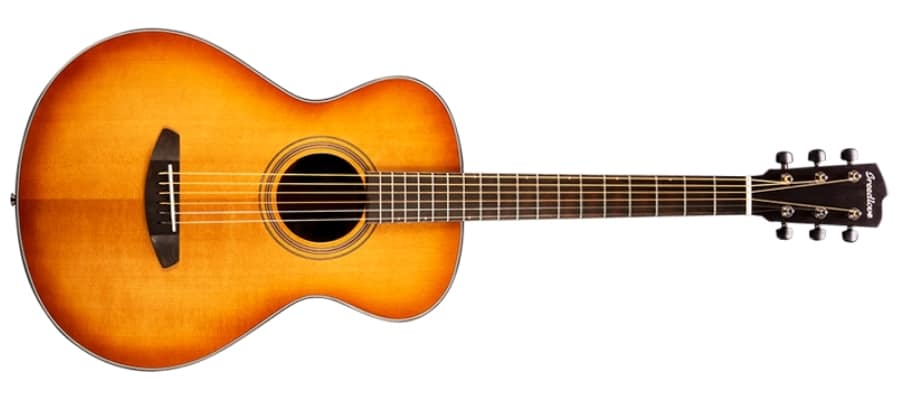 Launched in early 2020, this series consists of sustainably-sourced wood. They are all-solid-wood guitars that feature FSC-certified exotic tonewoods and Oregon Myrtlewood. This collection also includes Jeff Bridges' "Organic Signature" models.
In the past, there were a lot of now-discontinued models. Some of them are worth mentioning. Because if you come across them on the used market, they are certainly worth a try. The USA models were; Journey, Exotic, Focus, American, and Frontier. And some of the imported guitars were; Atlas, Atlas Retro, Cascade, Passport, Studio, and Stage.
The Price Of Breedlove Guitars?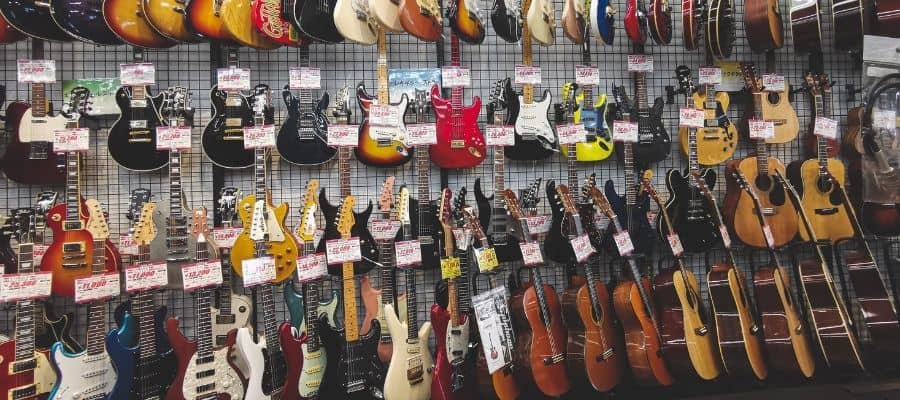 Prices on these guitars vary a lot. The prices on import guitars can be from 350$ for Discovery series guitars, up to 1200$ and sometimes more for the Pursuit and Organic range of instruments.
The USA-made ones start from 1500$ with Premier and Oregon series guitars. Here the prices go up to 4000$ for different production models. But you can custom order almost anything you wish for. Different tonewoods on different body shapes and various piezo systems are available.
So these prices can go up really quickly, and there is no point in writing where is the upper limit. Basically, there is non.
Who Uses Breedlove Guitars?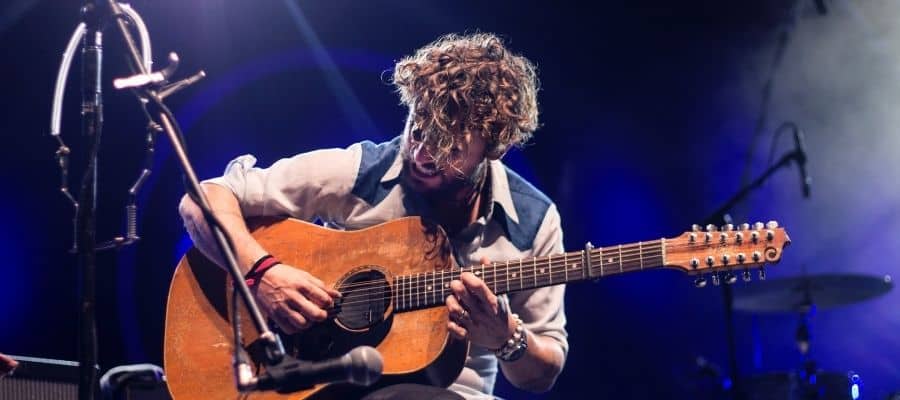 One of the most famous ones is Actor Jeff Bridges. He's known for his passion for guitars. And in a corporation with Breedlove guitars, they made his dreams come true with his signature models of guitars.
Others include;
Does Breedlove Make Other Products Besides Guitars?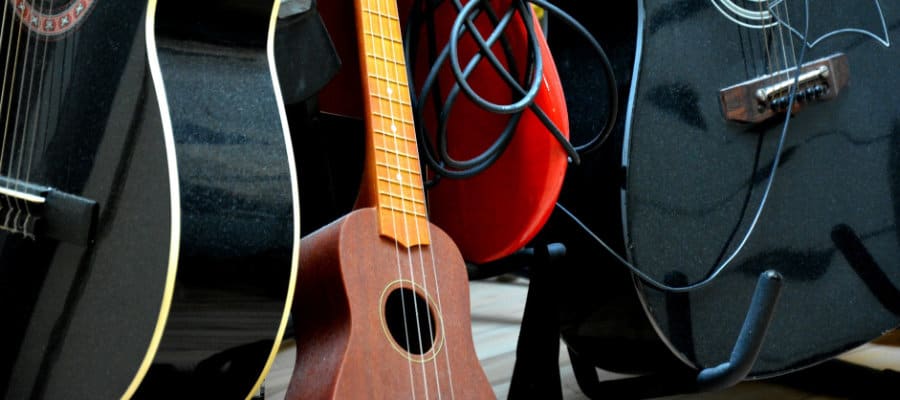 Yes, besides guitars, the company makes Ukulele instruments. Named Lu'au Ukulele Collection. They are exclusively made with Breedlove's earth-conscious Eco Tonewood technology.
Extremely playable and sonically superior featuring these new sustainable tonewoods. Bright yet deep-sounding Oregon Myrtlewood. You can get those in acoustic or electro-acoustic versions. In the past, they also produced mandolins and electric and lap steel guitars. But today, they are discontinued.
Conclusion
While not so famous as Martin, Taylor, or Gibson guitars, they are worth trying. These mentioned companies pride themselves on a long tradition. Breedlove's main goal is innovation. Forward-thinking innovation, and the use of sustainable woods, is the main reason these guitars are what they are.
Sharp looks of asymmetrical body and exotic top of the guitars are real eye-catchers when you see one on stage. And while you maybe can't tell the difference between other manufacturers and their guitars, when you see a Breedlove, you know it's Breedlove, no mistakes there.
So if you're more of a traditional type, maybe this isn't for you. But if you are adventurous and forward-thinking, you must do yourself a favor and try one of these.
If you found this article useful you may want to save this pin below to your Guitar board