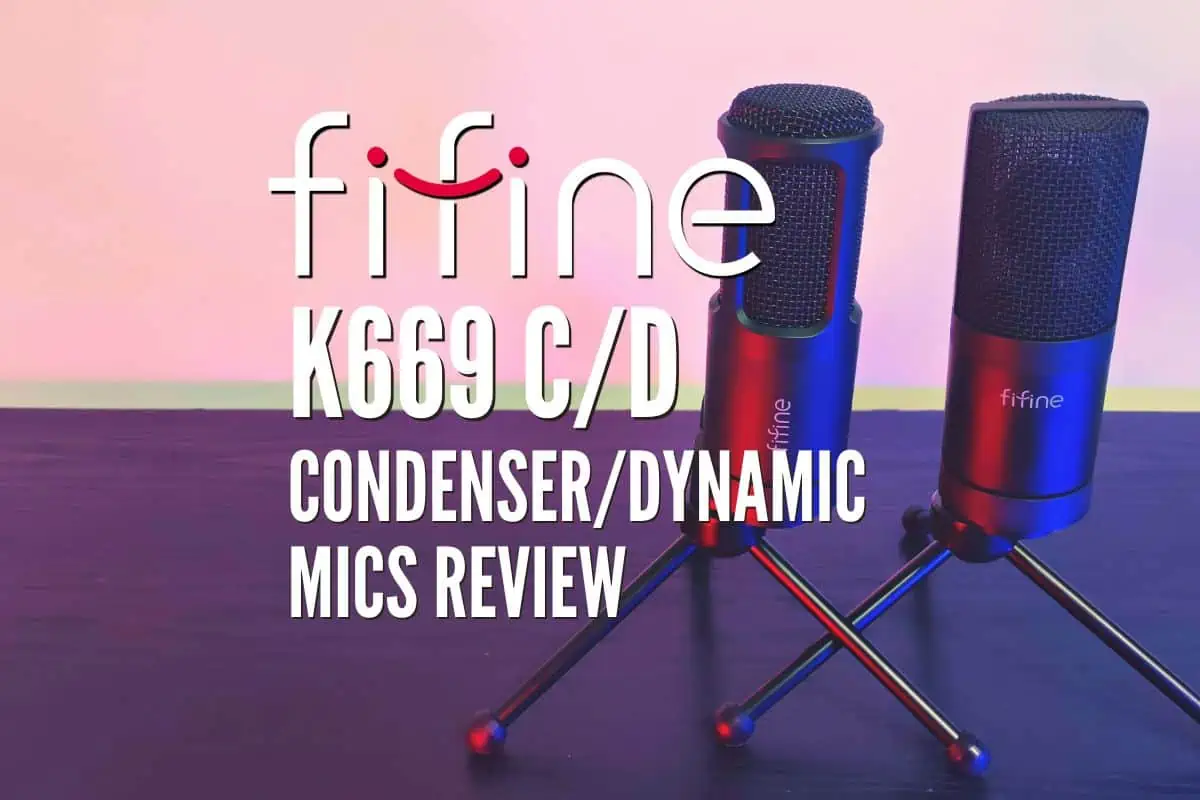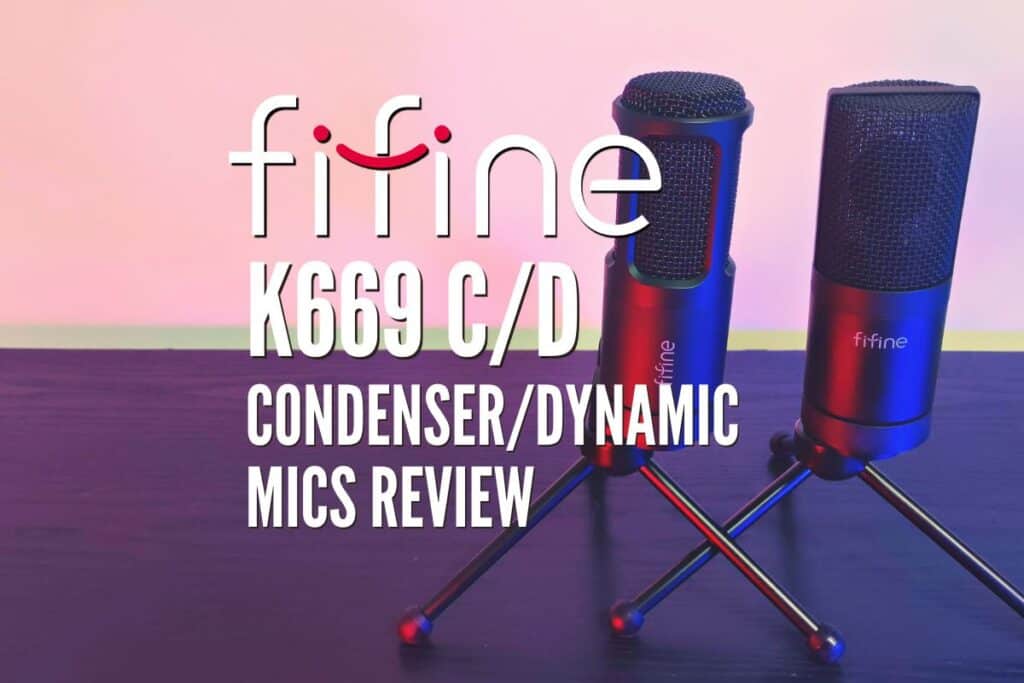 Getting a good microphone is essential if you plan on streaming or recording music. And there are so many options you can find today. But this also means that you will need to spend some time looking for an option that will work for you.
Needless to say, your budget will play an important role in the decision, and there is a high chance you won't be able to just grab the best one available. Fifine is one of the recent additions to the market, and there are plenty of interesting products worth checking out.
FIFINE XLR Microphone, Condenser Podcast Mic for Recording, Vocal,...
[XLR Microphone for Upgrade] XLR microphone, with solid connector and...
[Accuracy for Voice] Built-in 16mm diaphragm, the podcast microphone...
[Full and Detail] Your voice or instrument recording can be sounded crisp...
[Sturdy Metal Material] Streamer mic is brushed black metal to prevent...
One of the examples is Fifine K669. There are two main models, K669C and K669D, which are condenser/dynamic microphones you can use in so many different ways. The entire package is quite simple. You will get a condenser or dynamic microphone, a tripod stand, and a user manual.
| Pros | Cons |
| --- | --- |
| Affordable | Doesn't come with a pop filter |
| Great design | Might require post-processing |
| Versatile | Boom arm and the XLR cable not included |
As for the quality, Fifine K669 is surprisingly good. It has a great level of versatility, allowing you to use it for podcasts and voice recording, but also to record instruments. And it is affordable. Which is something that will play a significant part for so many users. Overall, I would rate these microphones 4.5 out of 5 stars.
Fifine
Fifine was founded in 2009, and it is a company focused on making premium microphones and audio equipment. The company is based in China, which is also where the headquarters are located as well.
However, Fifine has warehouses in the U.S., Canada, the U.K., and Japan. Over the years, Fifine started improving and the company is so much more than a simple microphone seller. Today, Fifine does its own QC, R&D, but also marketing to ensure people get the highest possible quality.
One of the many things that allows this company to stand out from the crowd is its prices. The quality is surprisingly good, but the prices are far from the competitors. In fact, you can find great equipment without breaking the bank.
At the same time, Fifine remains versatile offering a wide range of products you can check out. You can find microphones, headsets, interfaces, wireless adapters, and so much more.
The Specs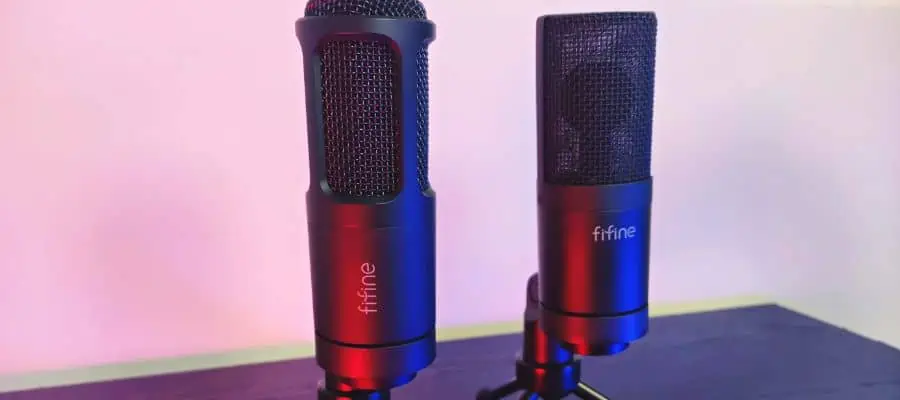 The Fifine K669C/D microphone is quite interesting, and to fully understand what it has to offer, you can check out the specs.
General
Series
K669
Models Available in the Series
K669 USB, K669B, K669C, K669D
Type
Condenser/dynamic microphone
Color
Black
Pink – K669 USB
Accessories
Tripod stand
Dimensions
| | |
| --- | --- |
| Weight | 1.41 lbs (640 grams) |
| Width | 7.01" (17.81 cm) |
| Height | 4.92" (12.5 cm) |
| Depth | 2.52" (6.4 cm) |
Electronics
Connectivity
K669C, K669D – XLR cable
K669 USB, K669B – USB
Performance
| | |
| --- | --- |
| Frequency Response | 20 Hz to 20 KHz |
| Sensitivity | -34d±30% (at 1 kHz) |
| S/N Ratio | 78 dB |
Design And Controls
| | |
| --- | --- |
| Controls | Volume knob – USB only verison |
| LED Indicators | None |
| Polar Pattern | Cardioid |
While there are a few different versions of microphones in the K669 series, the main focus is on the K669C and K669D if you are curious about the other versions, K669B and K669 USB, are with USB connection instead of the XLR cable.
Both the K669C and D will have identical packages, and the design of the microphones is fairly similar as well. The box includes the microphone, a tripod stand, and a user manual. Of course, the difference in design is quite obvious since the dynamic microphone needs the sound to enter from the top, while the condenser one will have the receptor on the front.
This will play an important role in the positioning of the microphone once you get it regardless of what you plan on recording. Both of these options are currently available only in black color, and the quality is rather impressive.
The microphones are well-built, they look professional, but they still manage to be compact. Keep in mind that there is no additional equipment included in the package, and you might need to get a few other elements.
This is also one of the biggest downsides of the package since the boom arm is not included in the box, you won't get a pop filter, and there are no cables. But considering the price of the microphone, it is something that can be easily forgiven.
The tripod stand is easy to use, you can screw it onto the microphone in no time, and the rubber ends will prevent the microphone from slipping. It is also one of the simplest ways to ensure you have a microphone for interviews and podcasts.
The Sound Quality Of The Fifine K669C/D Microphone
The main question with these two mics here is how they perform when it comes to instrument or amp recording and recording one's voice. Since there is a huge difference between these two microphones even though the design is the same, it is essential to know which one to pick.
Recording Instruments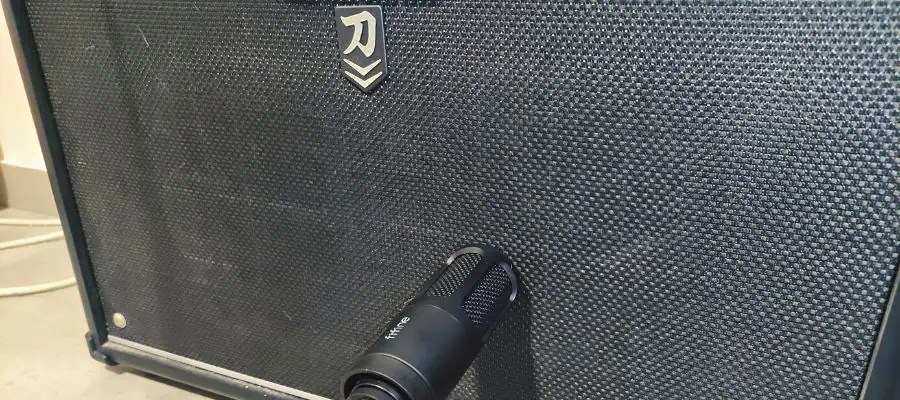 So, let's take a look at the first scenario – recording an instrument. Both of these versions can do a decent job of recording a guitar either directly or through the amplifier, but it is important to know a few things beforehand.
Firstly, condenser microphones are better for recording acoustic guitars. They work well in the quieter environment, and instruments with high frequency. So, if you plan on recording an acoustic guitar, Fifine K669C is a better option.
As for electric guitars, the dynamic microphone is a better choice. These microphones will work great for loud instruments, especially those with a lot of low to mid frequencies. So, in this case, you should go for the K669D.
You should make the choice based on what type of guitar you want to play if recording instruments is your goal. Keep in mind that both of these options have their purpose and use. And it can make a world of difference in the quality of the recording.
Another thing worth mentioning is that condenser microphones require phantom power, which is probably included in your audio interface. As for the dynamic microphone, you won't need phantom power, and you can just plug it in and use it as soon as you get it.
Recording Vocals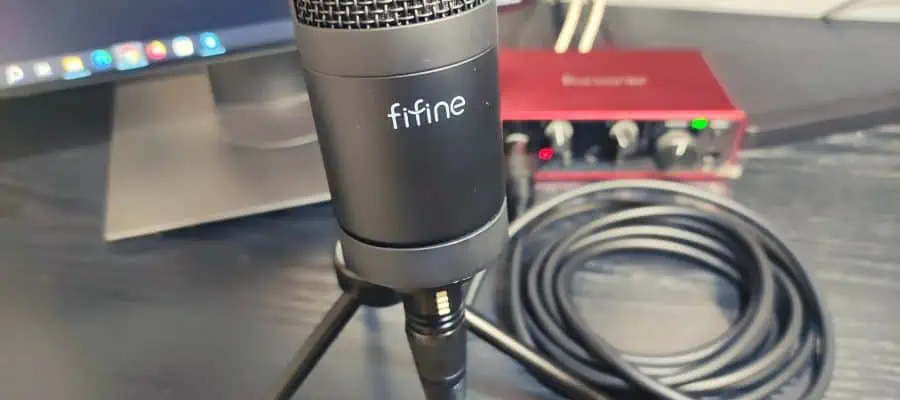 The next important topic is how these microphones work for recording vocals. Similarly to the previous example, you can use both of these microphones for recording vocals. But the main question is the settings.
Dynamic microphones work great for live performances, while condenser microphones are common for studio recordings. The choice of the microphone you will use is situational, and both have their uses.
This is something you should consider before ordering one of these models. Once again, you will make the choice based on what you're trying to achieve. The condenser microphone is your best option if you are looking to record vocals in a quiet environment, such as a studio.
Of course, it is possible to use one microphone to record both your guitar and your vocals separately, but it is quite situational. And it might require you to do a bit of post-processing to ensure everything sounds great.
FIFINE K669C vs K669D – What Is The Difference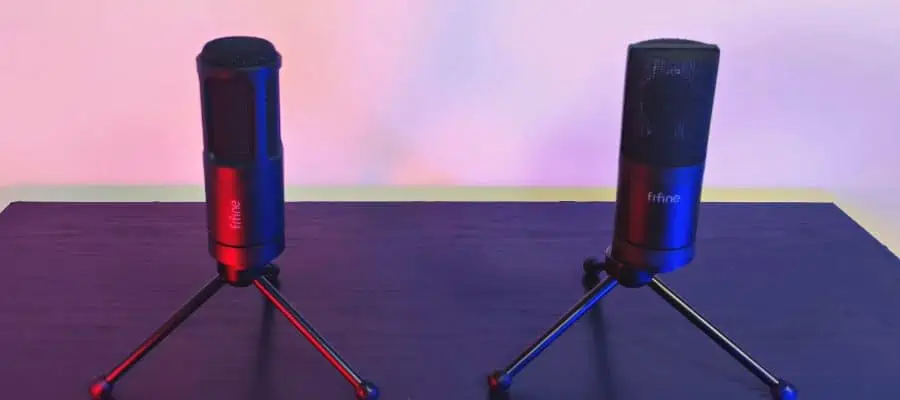 If you are interested in the K669 series, you should know all about the available options. As mentioned earlier, you can also find the K669B and K669 USB which come with USB connection, but the focus here will be on K669C and K669D.
But what is the difference between these two microphones? Firstly, both microphones come with the same accessories. In the box, you will receive the microphone, a tripod, and a user manual. The only difference is in the model.
The letters C and D stand for condenser and dynamic, which are two types of microphones you can find today. The K669C is a condenser microphone, and it is a great option for people looking to make podcasts or do interviews.
It is also possible to use it for recording music, especially acoustic guitars and clean vocals. Pushing the mic too hard might ruin the entire experience, and the quality won't be as impressive.
And this is why there is the second version of the microphone – K669D. This is a dynamic microphone from the same series, and it is great for electric guitars and louder environments. At first glance, these two mics look identical, but the inner design is different based on the model.
The condenser microphones should be placed in front, while dynamic microphones should point to the source of the sound you are trying to record. When it comes to the price, these two microphones are identical, and they will have the same performance.
So, the only thing you will need to do is pick the one that suits your needs.
Fifine K669C/D Is Perfect For Whom?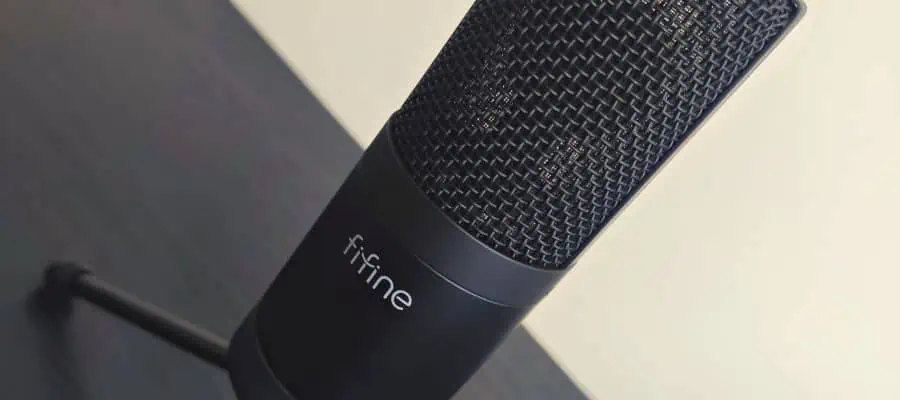 This microphone is a perfect option for anyone looking for a great quality/price ratio. You won't need to spend a fortune on it, and the microphone looks and feels professional. At the same time, it is a great way to start building your studio and improve your gear.
The K669 is affordable, but still quite versatile thanks to the two different versions. Needless to say, anyone can use this microphone. There are no limitations. You can get it even if you are a professional musician. However, you shouldn't expect a professional level of quality.
After all, this is an affordable microphone that is designed for beginners and those buying on a budget. It is still a great option worth checking out since the quality is among the best ones you can find in this price range.
Just be sure to pick the appropriate microphone that will suit your needs. After all, the K669 series includes a couple of different models, which only improves the versatility of the microphone.
Is It Possible To Make The Fifine K669C/D Sound Better?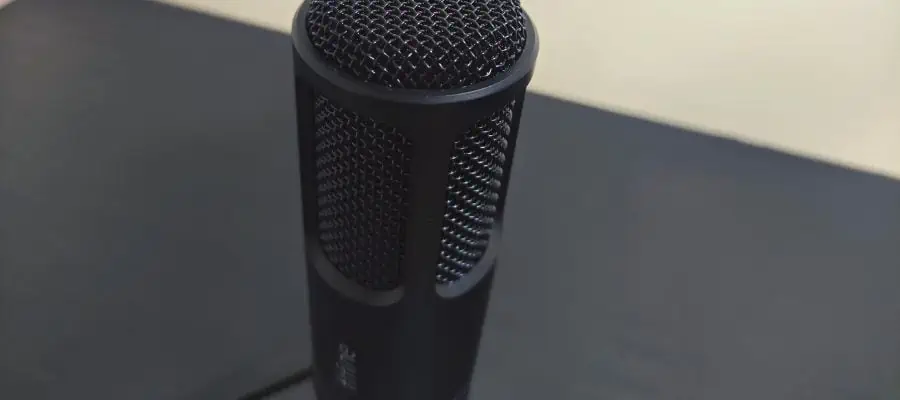 Is it possible to upgrade the microphone or make it sound better? The short answer is yes. But you won't have as many options. For example, you could get a new boom arm, which will allow you to position the microphone better.
If you plan on recording vocals, getting a microphone stand might be necessary. Other additional equipment you can get is the pop filter, to improve the quality of sound and eliminate plosives. You can also consider placing it in a place where there won't be a lot of interference, as well.
Another thing you can do is improve your software and adding additional tools to your DAW to improve the recording. This way, you will be able to add additional effects, adjust the sound, and improve it in post-production. 
Alternatives To The Fifine K669C/D Microphone In Terms Of Look, Sound, Specs, And Price
Boya BY-M800
BOYA Large Diaphragm Cardioid Condenser XLR Microphone for Studio,...
♫ Professional Recording Studio Microphone: BOYA BY-M800 is a large...
♫ Live Stream Condenser Microphone: Suits for capturing instruments and...
♫ High-pass Filter: A low-cut filter at 150 Hz allows you to eliminate...
♫ Large Diaphragm Microphone: A -10 dB pad switch provides more headroom...
Boya BY-M800 is a condenser microphone, and the price is a bit higher compared to the Fifine K669C. But at the same time, the quality is a bit higher with the Boya microphone. It is still a condenser microphone, which means that it is an alternative to K669C.
The package includes the XLR cable, shock mount, pop shield, and microphone. And it will save you both time and money since you won't need to buy additional equipment. The microphone is well-made, and it is worth checking out if you don't mind spending a bit more.
If you like what Boya has to offer, you can also check out Boya BY-M1000, which is the upgraded version of the M800.
Audio-Technica AT2020
Audio-Technica AT2020 Cardioid Condenser Studio XLR Microphone, Ideal...
The price/performance standard in side address studio condenser microphone...
Ideal for project/home studio applications; The noise level is 20 dB SPL
High SPL handling and wide dynamic range provide unmatched versatility
Custom engineered low mass diaphragm provides extended frequency response...
Audio-Technica is one of the most popular budget brands, and the microphone here is AT2020. It is a condenser microphone with a beautiful design, it uses the XLR cable, and it has a wide dynamic range.
The package includes the microphone, a stand mount, an adapter, and a pouch that will keep your mic safe when you are not using it. At the same time, it is possible to choose another package as well, which comes with a boom arm and headphones.
Needless to say, the second package is a bit more expensive, but it is great for those that just started building their studio, and don't have any equipment. As for the quality, AT2020 is quite versatile, and one of the best microphones you can find in this price range.
MXL 440 FET
MXL microphones offer plenty of different options in the budget category, and MXL 440 FET is just one great option. The first thing you will notice is that the design is beautiful. The microphone is black with gold letters, and it is a condenser microphone.
This makes it a great alternative to Fifine K669C. When it comes to additional features, the MXL 440 comes with a stand, and you won't get any additional equipment. However, what makes it special is that it has a FET preamp, that allows you to have a balanced output without too much noise.
The microphone is highly versatile which means that you can easily use it for streaming, podcasts, or recording vocals and instruments. The price is a bit higher than the K669, but it is not a huge difference. All things considered, MXL 440 is worth checking out.
Conclusion
If you are interested in getting a new microphone, Fifine K669 is an interesting option. The company offers two different models you can get with an XLR cable and one with a USB connection.
The XLR microphones are K669C and K669D. While these two models look rather similar, and everything in the package is the same, the K669C is a condenser mic, while K669D is dynamic. This will play an important role in the sound, which is why it is important to pick the appropriate model.
Generally speaking, condenser microphones are great for a more quiet environment and recording vocals or acoustic guitars, while dynamic microphones work great for louder environments and electric guitars.
Naturally, you can further shape the sound in post, but the basis will be quite good. These two microphones are rather affordable, and the quality is surprisingly good. The Fifine K669 is worth checking out, and it is one of the best options in this price range.
If you found this article useful, you may want to save this pin below to your Guitar board.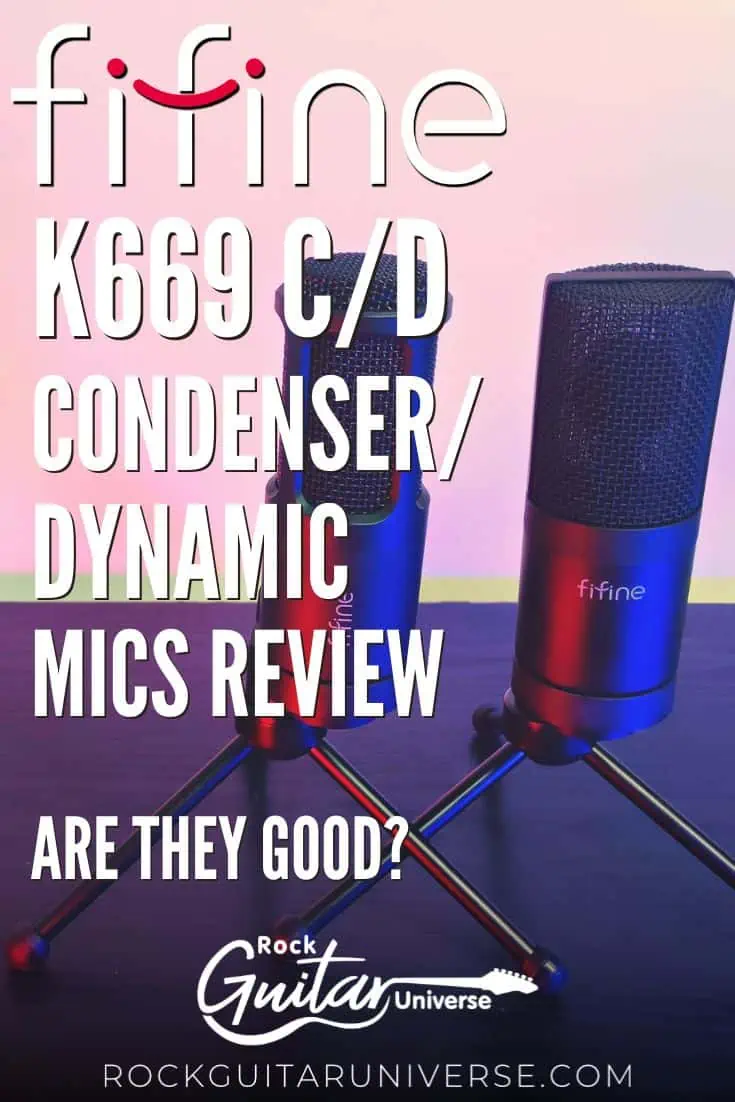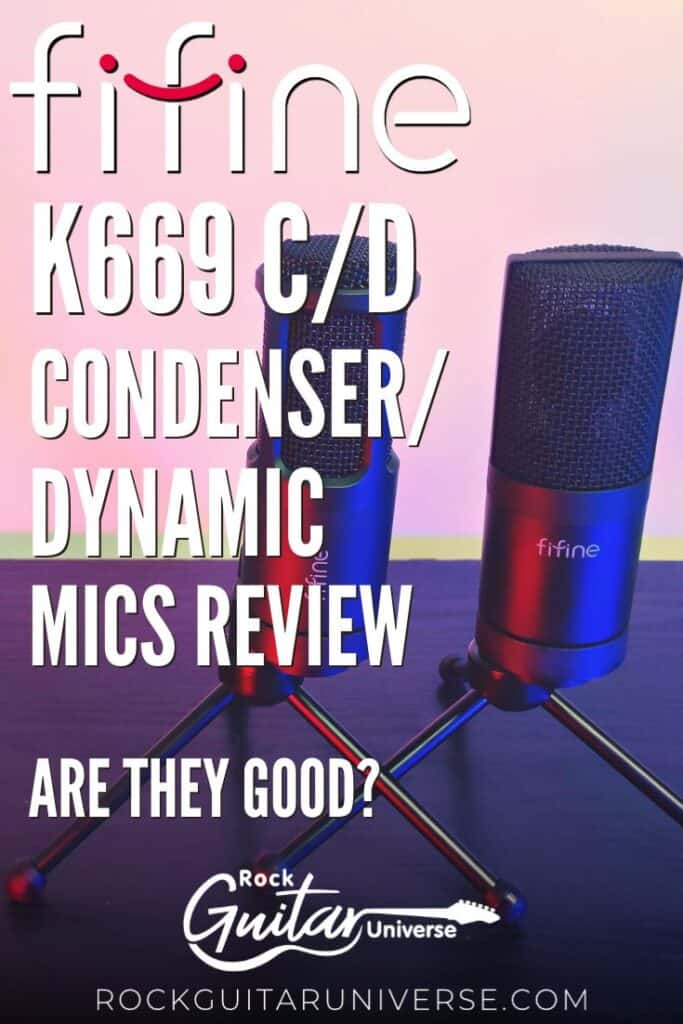 Last update on 2023-10-04 / Affiliate links / Images from Amazon Product Advertising API